Asia's 8 most sustainable Michelin-starred restaurants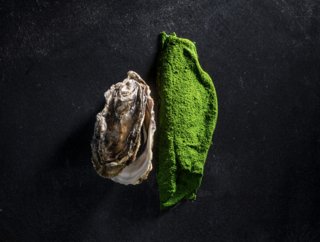 From Tokyo to Thailand, these Michelin Star-studded restaurants have all bagged the prized Green Star with their sustainable dining efforts
Any foodie worth their salt knows the value of a Michelin Star, the French three-tiered rating system honouring the world's finest restaurants. But even the savviest gourmand may not have heard about Michelin's Green Star, which landed in 2020.
Michelin's Green Star recognises restaurants committed to sustainable gastronomy – those sourcing ingredients responsibly, championing local and ethical produce, pioneering the fight against food waste, using seasonal ingredients, eliminating non-recyclables from their supply chains, focusing on a plant-based menu, and tackling issues related to ethics and wellbeing.
To date, 340 restaurants across 21 countries have bagged Michelin-worthy green credentials including 34 across Asia. Japan leads the way with 24, Taipei, China and South Korea each with two, and Thailand, Hong Kong and Macau all have one.
From Tokyo to Thailand to Taiwan, we select eight of Asia's most sustainable Michelin-Star restaurants to help you dine both elegantly and in the most eco-friendly way.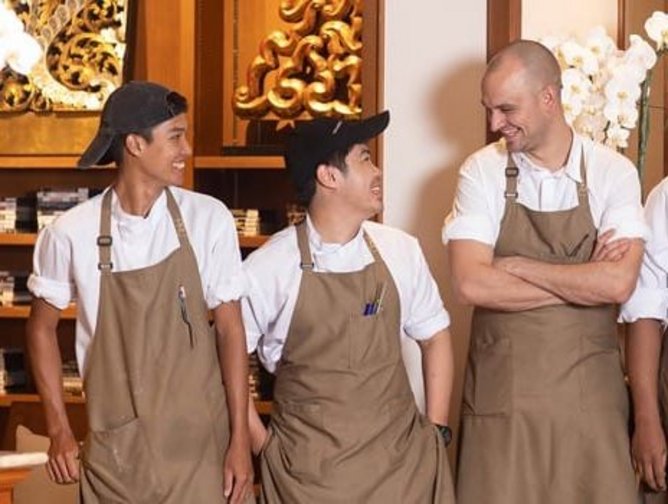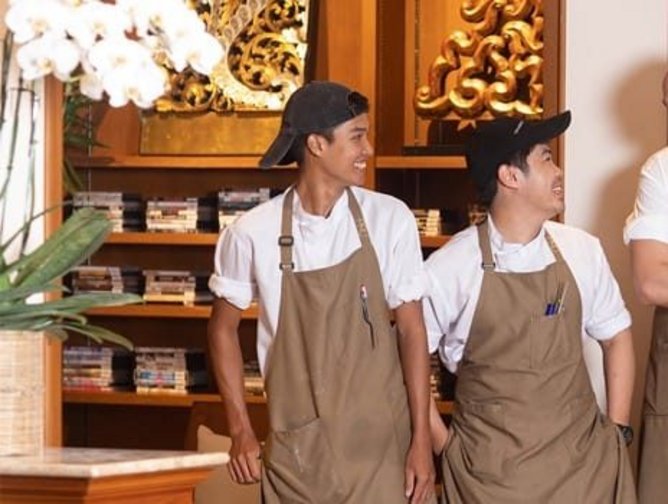 1 Pru, Phuket, Thailand
Phuket-based One Michelin Star fine dining restaurant Pru bagged Thailand's only Green Star in 2021. Not surprising considering that this fine-dining degustation-centric restaurant is founded on sustainable principles – the name Pru stands for 'plant, raise, understand'.
Located just a stone's throw from the sea, Pru is 100% locavore – only using local farmers, fishermen and produce and with a menu built around dishes with ingredients sourced from ecosystems across Thailand.
Chef Jimmy Ophorst and his team forage for ingredients all over Thailand and have discovered a small chestnut Yala in the south and a pink guava in the northeast, both ingredients used on the menu. They also have their own 96-acre organic farm and use their own compost.
2 Roganic, Hong Kong
As Hong Kong's only Green Star, farm-to-fork concept Roganic is sister restaurant to its namesake in London and the brainchild of British chef Simon Rogan.
Key to Roganic's commitment to sustainability is sourcing locally where possible, having forged strong relationships with local organic suppliers, along with its zero-waste philosophy which stems from Rogan's farm to fork philosophy. This means literally every part of every ingredient is used, turned into a seasoning, oil or sauce, or dry-aged or cured using Roganic's in-house rooms and techniques.
The restaurant uses the latest technology from Evogro to grow micro-greens in-house and these are used to garnish both dishes and cocktails. Plastic usage is reduced with compostable alternatives, and the restaurant also hosts educational talks for students and local organisations.
3 Kodaij Wakuden, Kyoto, Japan
One of 24 Michelin Green Star restaurants in Japan, Two Michelin Star Kyoto-based Kodaiji Wakuden delivers a minimalist Japanese menu that limits unnecessary elements and uses seasonal flavours and own-grown ingredients.
Owner Yuko Kuwamura and her team have initiated a tree-planting exercise to revive the surrounding forest and here she grows wild vegetables, pepper, fruit and other crops, all of which are used in her three restaurants including this one.
Her employees plant rice each year and use no pesticides or chemical fertilisers. "We spread crab shells supplied by a ryotei over the paddy fields, thereby returning them to the earth as nutrients." says chef Shinsuke Tsuruta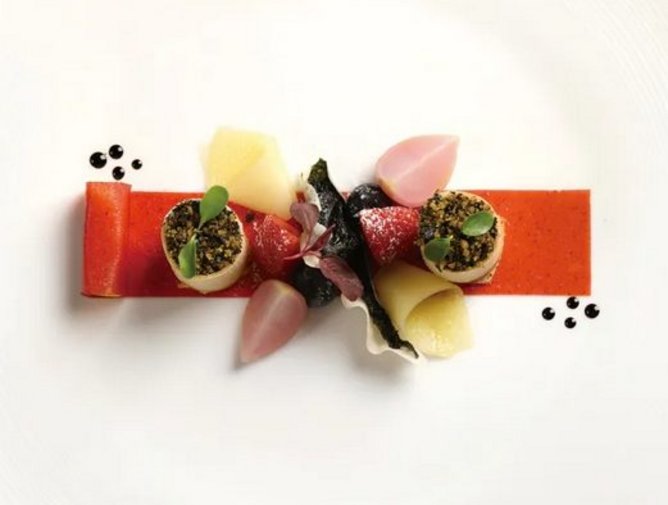 4 King's Joy, Beijing, Mainland China
The world's first vegetarian restaurant to achieve three Michelin stars, Beijing- based King's Joy has a pretty dramatic setting, located just a stone's throw from Yonghe Temple and within a renovated courtyard house featuring a glass-roofed dining room.
Delivering only vegetarian cuisine, King's Joy uses green and seasonal produce that is sourced from local, organic farms only.
The restaurant is also committed to reducing energy and recycling and has eliminated all disposable items, while owner-chef Gary Yin is committed to promoting a sustainable lifestyle via community activities.
5 Hwanggeum Longboat, Seoul, South Korea
While this Seoul-based eatery doesn't yet boast a Michelin star, it does have a Bib Gourmand and Michelin Green Star, a tribute to the restaurant's healthy focus and championing of local producers.
Following a healthy food philosophy, the restaurant delivers 20 different tofu dishes. Its specialisation – rustic homemade bean curd – is made from scratch every morning along with homemade tofu and kimchi.
All ingredients are sourced locally with most ordered directly from producers, and all leftover pureed soybean from the making of the tofu is collected and sent to farms to be used as fodder.
Owner-chef Yoon Tae-Hyeon often travels far and wide to rural areas to meet local farmers and fishermen and discover mindful ingredients and unique regional cooking methods to bring back to his eatery.
6 Taian Table, Shanghai, China
Helmed by German chef Stefan Stiller, Shanghai's Taian Table moved up from two Michelin stars to three in 2021 thanks to its exciting and exceptional cuisine and further bagged a Green Star for its sustainability efforts.
Stiller sources all ingredients from sustainable producers and also adheres to eliminating plastic use, food waste and energy consumption. "We also recycle whenever possible and urge vendors to reduce packaging," says Stiller.
The menu is based around seasonal ingredients, with chefs creating a brand-new tasting menu every six weeks and crafted from the best seasonal ingredients. Every 10- or 12-course menu features eight dishes that change completely every 6-8 weeks. Techniques are rooted in Europe, while flavours and ingredients are Asian.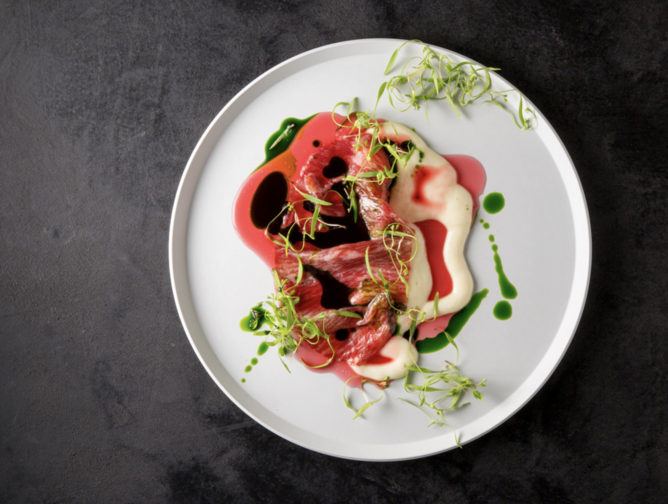 7 Florilege, Tokyo
Located in the heart of Tokyo, Michelin-starred Green Star Tokyo-based Florilege delivers a setting that is as dramatic as it is sustainable. At the centre of the space is an open kitchen with a stone counter where the plating happens, with all crockery used made from recycled clay. Even the floor is fashioned from tile off-cuts.
Delivering a Japanese-inflected modernist French cuisine designed by Japanese chef and owner Hiroyasu Karate, the menu is as equally dramatic, innovative and sustainable as the setting.
Ingredients are sourced from local farmers and producers and the team use the parts of ingredients that would otherwise be thrown away delivering innovative dishes from beef off-cuts and sauces made from vegetable scraps, for example.
8 Yangming Spring (Shilin), Taipei, Taiwan
Part of a zen-inspired cultural space that embraces culinary tea, landscaping and creative arts, Michelin Green Star gourmet restaurant Shilin pays tribute to its zen ethos with tranquil surroundings and all-vegan dishes.
There is no menu here, just two choices of eight-course tasting sessions using seasonal, organic ingredients sourced from the restaurant's mountain garden, including freshwater bamboo and wild mushrooms. The menu is ever-changing, according to what's available from their mountain garden, and only organic produce is used. Diners sit on tatami mats at low wooden tables surrounded by gardens.
The restaurant employs 'Cherish Food' practices to reduce food loss and waste including recycling, and the team are keen to educate visitors and the community – publishing books, organising talks and running a vegan retail shop to promote this belief.
"We consider vegan as not just a culinary practice but also a lifestyle that respects the environment," says the chef.
https://guide.michelin.com/gb/en/article/features/what-is-the-michelin-green-star-and-how-do-you-earn-one
Find out more about the Michelin Green Star