How Longi became the world's leading solar tech manufacturer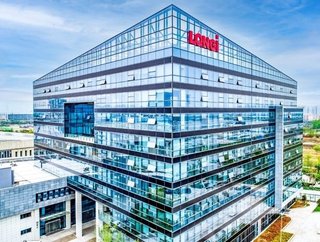 Longi is the world's largest manufacturer of solar wafers and solar modules
On a mission to accelerate the adoption of sustainable energy solutions, US$30 billion Chinese tech firm Longi is not just selling solar – but using it
Longi Solar is on a mission – to accelerate the adoption of sustainable energy solutions to address the pressing challenges of climate change and achieve clean energy equity worldwide.
And to achieve this, the Chinese technology company is focused on two key things – innovation and forming partnerships.

Founded in 2000 by CEO Li Zhenguo, Longi has steadily grown over two decades to become the world's leading supplier of solar PV products and solutions, with one of every four solar modules in use designed and built by the company.

The Shanghai-listed company has led global shipments for nine consecutive years. In 2020, it became the first manufacturer to ship more than 20GW of modules in a year – and last year, produced 85.06 GW of monocrystalline silicon wafers. This year, it is expected to ship 130GW of wafers and 85GW of modules.
What's more, Longi is building a growing list of solar power projects, from Lebanon to Pakistan, Jordan to Mexico.
Such success over the last few years has seen the Chinese firm's net profit surge by 63% to CNY 14.8 billion, while revenues were up 60% YoY.
With a market value of just over US$30 billion, Longi now boasts 60,000 workers, a research and development centre, 30 worldwide offices and 15 production bases across China, Malaysia and Vietnam – with more to follow.
In June, the company said it was seeking to raise US$2.78 billion via an issuance of global depository receipts in Switzerland and use the proceeds to invest in five solar-module projects in Inner Mongolia, Malaysia and Vietnam to "optimise the layout of overseas investment" and expand production capital.

Though 23 years old, it was just five years ago, in 2018, when Longi launched itself on to the global stage – when at COP24, CEO Li Zhenguo put forward the concept of a 'solar for solar strategy' – a business mode to power PV production entirely by solar energy.
Speaking on the sidelines of the conference, Li said the "combination of PV and energy storage will become the ultimate energy solution for mankind".
"The most effective way to get global warming under control is to install a power system entirely based on renewable energy," said Li, predicting that PV will be the cheapest power source in most parts of the world in the next two or three years, due to the rapid development of PV technologies and the continuous fall in production costs.
He wasn't wrong.
Solar PV – fastest-growing renewable energy technology
Solar PV is now the fastest-growing renewable energy technologies, and among the least costly options for the new electricity generation in many countries, according to the International Energy Agency – and Solar PV's installed power capacity is poised to surpass that of coal by 2027, becoming the largest in the world.
"Currently, even though the sun shines everywhere, 80% of the world's energy is consumed by just 20% of the population, nearly 11% of people have no access to electricity and one-third of the population has no access to clean energy for cooking. We know harnessing solar power across the globe will improve local economies and the lives of billions of people, and this belief is the foundation of everything we do at Longi," he said recently.
And through ongoing high investment in research, innovation and the right partnerships, Longi is working to drive down the cost of producing solar modules, while increasing their accessibility across the globe.
Since 2021, the company has broken the world for solar cell efficiency 15 times, with the US Department of Energy's National Renewable Energy Laboratory recently confirming Longi had achieved a power conversion efficiency of 33.9% for its perovskite-silicon tandem solar cell, a world record.
This is significant, given that as a mainstream solar cell technology, it occupies more than a 90% market share.
Longi is also continuously extending its reach in innovative solutions such as 'green electricity + green hydrogen', establishing a green hydrogen energy subsidiary, which aims to become the world's leading hydrogen equipment technology company. The subsidiary recently secured the bid for the Da'an project – which aims to open up the entire industrial chain of hydrogen energy and promote the construction of a new energy system.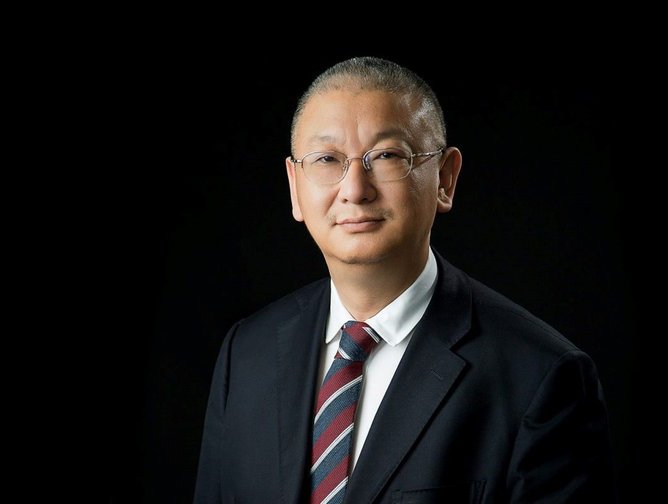 Longi was founded in 2000 by CEO Li Zhenguo
Practicing what it preaches
For its efforts, Longi was recently ranked among the Forbes China top 50 most innovative companies and has secured plenty more innovation and environmental awards, including being listed among the top 20 countries in the Forbes China ESG Inspiration Cases list.
In advocating for the adoption of clean energy, Longi not only manufactures it, but uses it.
In 2020, Longi became the only Chinese company to join the four climate initiatives of RE100, EP100, EV100 and SBTi, later launching the construction of the first Zero Carbon Plant as well as the supply chain green partner empowerment programme.
With a commitment to achieve 100% dependence on clean energy by 2028, the manufacturer is almost halfway there, with 40.19% of its operations powered by renewables. And according to its latest sustainability report, scope 1 and 2 greenhouse gas emissions per unit are down 20.8% on 2021 and scope 3 emissions – which represents more than four fifths of the total – is down 29.9%.

Partnerships matter
Longi believes that tackling climate change needs to be a global consensus and is keen "to work with partners for joint action to accelerate clean energy transition and low-carbon green development", says Li Zhenguo.
Whether that is partnerships in innovation or to further expand its production capacity.
At the start of 2023, US renewable developer Invenergy announced a partnership with Longi to build a solar module plant with an annual capacity of 5GW in Ohio, USA, expected to begin operation in the first half of 2024.

Among other partnerships, the recent collaboration with King Abdullah University of Science and Technology (KAUST) is one of the most exciting.
The strategic partnership aims to foster innovation in solar energy – with a focus on advancing the efficiency and reliability of innovative PV technologies specific to Saudi Arabia's demanding environmental conditions.