How Yum China is driving innovation in the restaurant space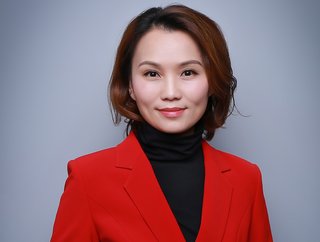 Under CEO Joey Wat, Yum China named in the TIME100 list, as one of the world's most influential companies / Credit Yum China
One of the earliest restaurant companies to embrace digitalisation, Yum China is pioneering industry innovation amid a roll-out of 1,500 stores in 2023
When Yum China launched its senior-friendly KFC Super App in 2022, it set a benchmark for the restaurant industry.
The App, which features a simplified user interface designed for seniors and leverages AI to generate meaningful recommendations according to user habits, shows just how digital technologies can promote inclusion – and in turn drive sales, and sustainable growth.
This is just one example of the industry-leading digital innovations that has propelled China's largest restaurant operator to continued growth, despite China's slow recovery from the Covid-19 pandemic and current economic headwinds.
The Fortune 500 company, which owns KFC and Pizza Hut chains in mainland China, recently posted record revenues and operating profit for its second quarter, lifting the company above pre-pandemic levels.
Store openings were also up, with 655 net new stores in the first half of 2023, up from just 233 in the previous quarter, and on track to meet the target of 1,100 to 1,300 stores for the full year with overall capital spend up to US$900 million.
KFC opened its 500th store in Shanghai, probably more than any other city in the world, while the previous month, Pizza Hut opened its 5000th store in China.
From a single restaurant in 1987, Yum China has grown to 13,602 restaurants across six brands in 1,800 cities across China. Just this year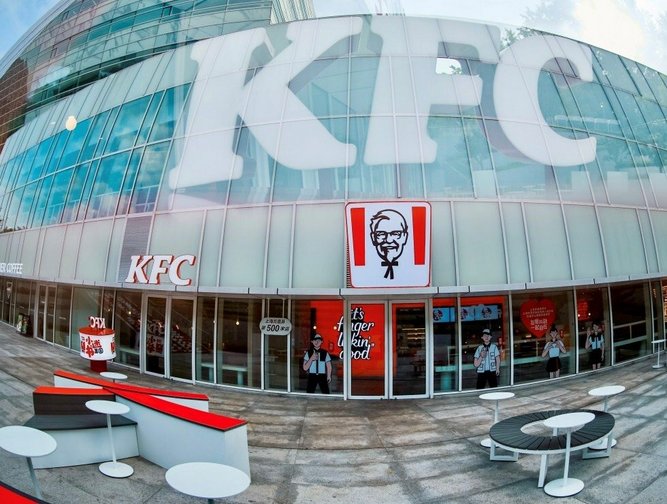 KFC opened 500th store in Shanghai in July / Caption: Yum China Holdings
Digital and production innovation as recipe for success
Its recipe for success – in the last decade at least, and increasingly since the pandemic – has been in pioneering digital innovations.
The company has been accelerating its investment in digital, delivery and supply chain, achieving greater digitisation, automation and intelligence across its operations.
"Yum China's vision is to become the world's most innovative pioneer in the restaurant industry", the company's CEO Joey Wat recently said.
Joey, who ranked 34th on Forbes' Most Powerful Women list in 2020 and was named by Fortune magazine as one of the Top 25 most powerful women in business in China for three years, has been driving innovation at Yum China as CEO since March 2018 – but has held senior leadership roles across the group, including COO and CEO of KFC, since 2014.

Yum China was named in the Time100 Most Influential Companies' list
Under her leadership, Yum China was named in the TIME100 Most influential companies list in recognition of being a leading innovator "investing the future of fast food".
And earlier this year, was named by the Fast Company as one of the World's Most Innovative Companies – with its senior-friendly app touted as "the first of its kind in the fast-food business".
In fact, the company was one of the earliest to embrace digitalisation.
Launched in 2014, its digital loyalty programme has grown to over 410 million members by the end of 2022, with most customers now placing their orders through the company's proprietary SuperApps and other digital channels.
And the proof is in the pudding – with digital ordering accounting for nearly 90% of the company's sales in 2022, an increase of a staggering 55% in 2019.
Yum China has also created a powerful digital ecosystem that effectively integrates online platforms with offline stores, offering customers great experience while driving operational excellence.
"We embed innovative thinking and approaches across our business as we strive to make a difference and drive sustainable growth."