Exclusive: New chapter for Tech Mahindra CEO CP Gurnani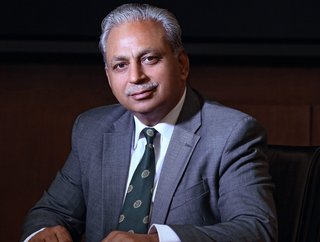 CP Gurnani
Having led one of the biggest turnarounds in Indian corporate history, Tech Mahindra CEO CP Gurnani talks exclusively to Business Chief about his career
December 19 2023 will be bittersweet for Chander Prakash Gurnani. As well as being his 65th birthday, the celebration of that arrival will also mark his departure from Tech Mahindra – the company he has led as CEO for 14 years.
Digital transformation specialist Tech Mahindra has evolved and thrived under his reign, leveraging emerging technologies like cloud computing, artificial intelligence, data analytics, the metaverse and Internet of Things (IoT) to drive innovation and efficiency in business processes.
CP, as he is affectionately known by friends and colleagues, has built his reputation on the ability to transform, so this passing on of the baton – to former Infosys boss Mohit Joshi on December 19 – is a natural progression rather than the end of the CP story.
"I don't think I am even close to retiring. I will be shifting gears in my life and transitioning into a new phase as a 'coach'," he tells Business Chief, in an exclusive interview.
"I have dedicated a significant portion of my life to the tech industry, starting as a professional and attaining the position of CXO at age 38. Having served as a captain in this field for an extensive period, I believe it is time to explore a different perspective. I want to pursue endeavours that deeply resonate with my passions and values. I see it as a good time to embark on this personal journey of self-discovery after a long, fulfilling career."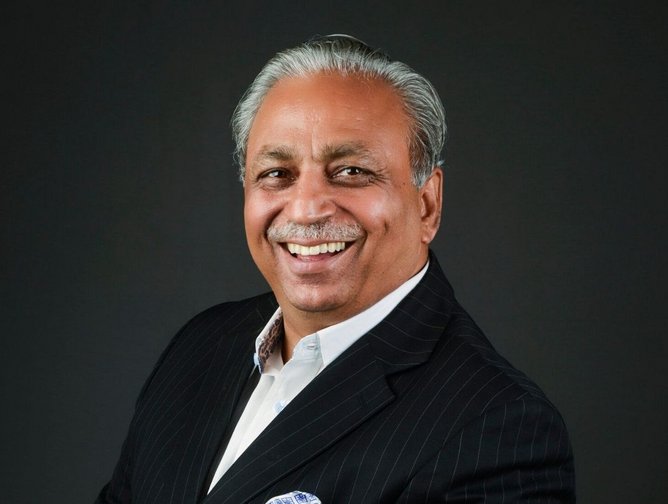 CP oversaw a now legendary turnaround of Tech Mahindra
Turning a crisis into an opportunity
That impressive career saw CP join Tech Mahindra in November 2004 after 18 years as Founder and CEO of Perot Systems India. He has won dozens of awards in that time having led Tech Mahindra's remarkable transformation journey – and one of the biggest turnarounds of Indian corporate history.
His single biggest business achievement was the acquisition of Satyam Computers which has even been featured as a Harvard case study.
"Navigating the Titanic called Satyam was truly a defining moment in India's corporate history – it established Tech Mahindra as a turnaround and people-centric company," says CP.
"We turned a crisis into an opportunity. The merger, that now seems like a perfect match, came with its own share of challenges, including lawsuits. The learnings are some of the best in my life."
CP describes the Satyam acquisition as a "daring and caring" effort where many difficult decisions had to be made to provide a leadership that was honest, credible, and decisive.
Corporate governance, shareholder value protection, business and revenue management, transparent communication and talent management were the other high priority agendas that had to be set right.
"For me, recognition and awards are purely incidental," he adds. "My underlying philosophy is that when I wake up in the morning, nobody owes me anything. I must find my place in this world. It has been my constant endeavour to create new benchmarks of excellence. It is important to me to leave a legacy at Tech Mahindra that reflects my successes as a visionary, a strategic thinker, and an ambassador for my country."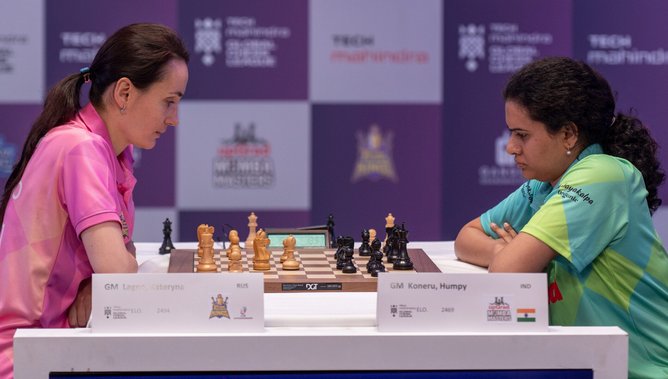 Tech Mahindra saw the link between chess and business strategy
Strategic moves
Talking of strategic thinking, Business Chief is interviewing CP on the sidelines of a new chess tournament launched in Dubai and with Tech Mahindra as sponsor. It's a logical fit and, as ever, CP is looking to transform – invigorating this rather cerebral activity into something of a spectator sport in the form of the Tech Mahindra Global Chess League.
For those interested, Triveni Continental Kings beat upGrad Mumba Masters in the final, with Denmark's Jonas Buhl Bjerre beating Javokhir Sindarov in a sudden death match.
The game provides many useful analogies for the world of business, and CP is not slow to use chess terminology when it comes to reflecting on some of his biggest challenges.
"I look at both challenges and opportunities with excitement. A leader creatively finds opportunities from the challenges and checkmates them," he says.
"The resilience that a business develops in the face of disruption can provide a new foundation for growth and success. I have witnessed and dealt with many such complex scenarios in my career. The encouraging news is that we have not only persevered but have emerged stronger and more resilient from those challenges."
When it comes to challenges, CP has steered Tech Mahindra through some blockbusters. Back in 2008 there was the global financial crisis. Then came Covid-19. Many countries around the world adopted a lockdown strategy, but none bigger than India, when PM Modi ordered a nationwide, three-week lockdown for the entire 1.3 billion population.
Interestingly, Tech Mahindra was one of those organisations that made major moves during the dark days of the pandemic. According to Brand Finance, the digital transformation consultancy's brand value soared by 66%, making it the fastest growing in the top 25 IT services brands.
Aside from 'obvious' global crises, CP cites attracting and retaining top talent as one of the IT industry's ongoing battles. Then there is expanding into new markets while managing cultural differences, regulatory complexities, and operational challenges – which all present tests of leadership and organisational agility.
"My working style has always been inclusive, adaptable, and customer-centric," says CP. "Identifying emerging trends and technologies helped me steer Tech Mahindra in the right direction and stay ahead of the competition."
India and AI supremacy
When it comes to the Next Big Thing, there is only one show in town – artificial intelligence.
CP actually found himself in a chat faceoff with OpenAI founder Sam Altman recently when the ChatGPT chief suggested Indian tech startups would never be able to match what his company had achieved. CP simply said on social media 'challenge accepted'.
"I remain steadfast in my faith in the Indian tech ecosystem's ability to create AI foundation models on par with – or above – global standards," CP tells Business Chief.
"India has been making significant strides in the field of artificial intelligence and has a strong foundation to become a global leader in the AI space. The country has a large pool of highly skilled IT professionals, a thriving startup ecosystem, and a supportive government that recognises the importance of emerging technologies like AI.
"I believe there is a tremendous opportunity for all of us in the Indian IT industry to join hands and lead a cohesive mission toward global AI supremacy. We are optimally positioned to gain enormously from the ongoing 'techade' – a decade powered by the impact of technology – that is focused on transforming India into a global tech superpower."
Yes, there is opportunity, with the world on the cusp on what CP calls the greatest transformation period. To leverage this, he says leaders have to be futurists, understanding what is around the next corner in order to stay one step ahead.

Shaping culture and the future
Under CP's leadership, Tech Mahindra has become a people-first organisation where every employee embraces the corporate philosophy Together We Rise.
Tech Mahindra strives to create sustainable businesses that can bring about a lasting change to communities – to create an equal world, to be future ready, and to create value. Sustainability, diversity, and responsible business growth are key pillars for the company, which provides an inclusive workplace culture.
"Our people have been our biggest champions in shaping not just the brand experiences for our global and diverse set of clients but also our internal culture," says CP with pride. "I trust this is what sets us apart from the rest. As we move forward, we will continue to RISE to be an agile, customer-centric, and purpose-led company delivering best-in-class, technology-led business solutions for our stakeholders."
CP is being modest, and while people are undoubtedly central to Tech Mahindra's success, it is also the strong leadership and clear vision that has driven the company forward. As in chess, everyone has their job to do, every piece has a role to play.
CP admits to being a lifelong learner and lives by the credo 'don't work hard, work smart'. He says leaders need to be able to wear many hats to guide, inspire and innovate and that is what drives him.
Come December 20, CP Gurnani will be taking a back seat, having completed his handover to CEO designate Joshi (who joined in June). Following a tough quarter, CP has said the incoming boss is going through baptism by fire, but also drew on his experience to point out that 'tough times don't last'.
"To survive and thrive in this new world order, we need to dismantle the known order to discover new capabilities," says CP.
"Armed with discipline, tolerance for failure and a willingness to experiment, businesses that keep trying are sure to gain success in overcoming obstacles. This remains the true litmus test of a great leader."