Why Kotak Mahindra Bank has appointed an outsider as CEO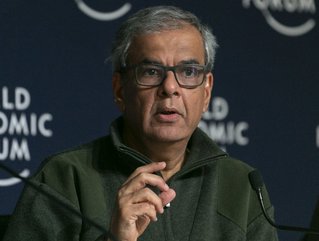 Ashok Vaswani is the new CEO and Managing Director of Kotak Mahindra Bank / Credit: WEF
In a surprise move, Indian lender Kotak Mahindra Bank has chosen an external candidate, veteran global banker Ashok Vaswani, to take the helm – here's why
When in September Kotak Mahindra Bank's founder and longtime boss Uday Kotak announced plans to step down four months early, odds were on one of two Kotak Mahindra veteran executives securing the top job.
In a surprise move, however, Kotak Mahindra Bank (KMB) has appointed outsider banking veteran Ashok Vaswani as CEO and Managing Director.
Following approval by the Reserve Bank of India, Vaswani will serve for a period of three years, effective January 1, 2024.
This move marks the first time in 20-something years of operations that the Mumbai-headquarter bank will be helmed by an outsider – and comes as the private lender's standalone net profit rose 24% YoY in the quarter ending September.
According to analysts, the appointment of an external candidate has raised concerns among investors about a potential change in the growth strategy of the bank and is likely to cause some near-term uncertainty.
But KMB are confident in the choice, it seems, with global experience considered a priority as part of its recently introduce 'Amazonisation' strategy.
The strategy, formulated during the pandemic and rolled out 18 months ago, is based on the idea that in the future banks will essentially be tech companies offering banking products – and the delivery of constant availability, seamless transactions, a customer-centric approach, and robust cybersecurity will be the keys to banking success.
As part of this, KMB prioritised hiring top-tier global talent in technology, customer experience, marketing, branding and data risk analytics.
Which is where the bank's new CEO, Vaswani, a global digital-focused banking executive, fits in. As chief digital officer at Barclays, Vaswani was instrumental in taking the bank's award-winning digital banking service to greater heights.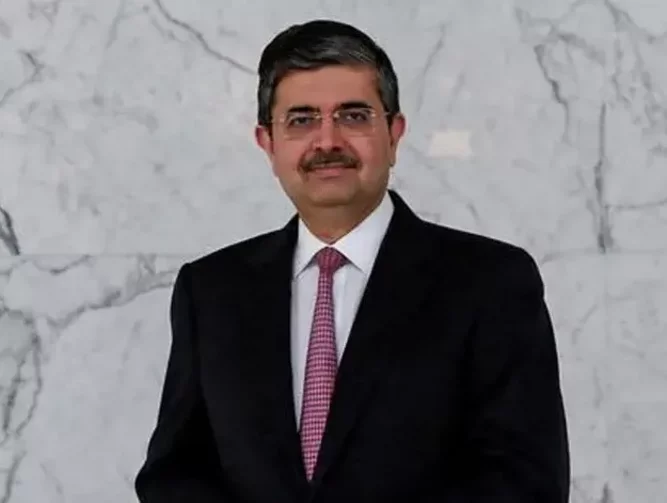 Kotak Mahindra Bank's founder and longtime boss Uday Kotak has retired
In explaining the decision to recruit an outsider, the KMB board emphasised the fact that the banking environment is influx and therefore it is "important for us to get global talent into our country" to address some of the changes, according to Interim MD and CEO Dipak Gupta.
"The Bank of tomorrow has to chase challenges not just internal and domestic, it will have to be ready for all types of challenges – fintech, customer expectations, etc."
Uday Kotak, who founded the bank in 1985 and is Asis's richest banker, seems equally confident in the choice.
In a company statement, the billionaire banker, who is a non-executive director at the bank, said he was proud to be bringing a "global Indian home to build Kotak and India of tomorrow" – and described Vaswani as a "world-class leader and banker with digital and customer focus".
Vaswani too is "delighted to come back home" and is confident leading the bank to great success.
"With our proven leadership team, we take the bank to new heights," he said in a statement. "We will ensure that Kotak Mahindra Bank plays a meaningful role in India's journey to being one of the top three economies in the world in the next five years, delivering shareholder value."
KMB, which currently has a market cap of US$46 billion, is expected to pass the US$100 billion mark in five years, according to Goldman Sachs.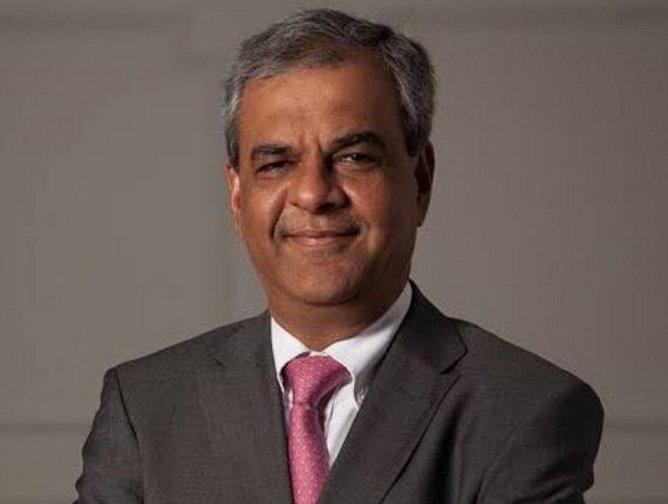 Banking veteran Ashok Vaswani will take the KMB reins as CEO and Managing Director
Vaswani – proven track record and global experience
There is certainly no denying Vaswani's global experience and credentials.
He has a proven track record spanning three and a half decades in the US, UK and APAC building and growing global businesses at scale, nurturing winning teams, establishing transformational partnerships, leveraging forward-leading technology – and "all with a compelling business vision to deliver strong bottom-line growth", KMB said in a statement.
Currently serving as President of US-Israeli AI fintech firm Pagaya Technologies, and based in New York, Vaswani has worked in senior leadership roles at some of the world's leading lenders, including eight years at Citigroup and more than two decades at Barclays.
Viswani's 22-year-long career at Barclays saw him work across numerous countries and business lines, holding CEO roles in the UK, Africa and the US across corporate banking, retail banking and consumer and payments.
He also served as CEO, Barclays Bank UK, for three years, and most recently as chief digital officer, where he was considered instrumental in helping Barclays' CEO, CS Venkatakrishnan, shape the thinking about the digital future of financial services.
During this period, too, he was a contender to run Lloyds Banking Group.
At Citigroup, earlier in his career, Vaswani also spread his geographical wings wide covering Turkey, the Middle East and Africa, as well as Central Europe, and later, as CEO of Consumer Bank Asia Pacific.
A qualified chartered accountant and company secretary, Vaswani is a member of the Board of the London Stock Exchange Group.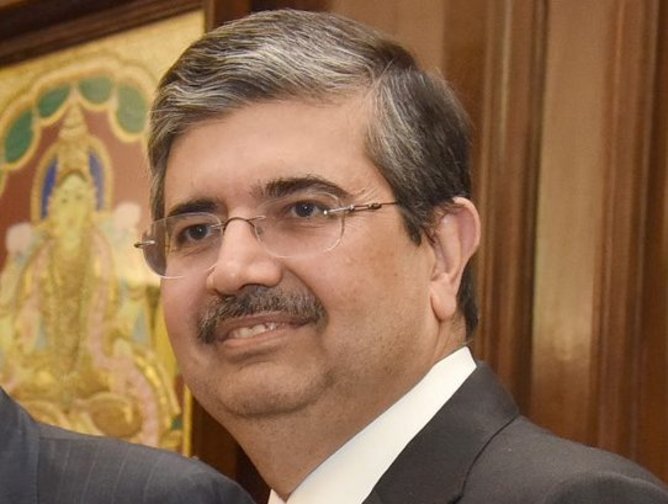 Uday Kotak is Asia's richest banker / Credit: Ministry of Finance, Government of India
Uday Kotak – leaving a legacy
After running the bank for 15 years, Kotak, 64, was due to retire in December 2023, but announced in September plans to step down four months early to ensure a smooth transition.
Following his resignation, he became a non-executive Director of the Bank and will no doubt keep a close eye on proceedings.
A former professional cricketer, Uday turned to finance after a brain injury during a match meant he would no longer be able to play. Following his MBA, in 1985, he started his own small finance firm, Kotak Capital Management, and with the backing of billionaire Anand Mahindra, chairman of the all-powerful Mahindra Group, converted it into bank in 2003.
Under his leadership, the bank has grown into the third largest private bank in India – with a market cap of US$46 billion, assets of US$78 billion, and close to 1,800 branches across India.
Delivering consistent earnings growth, KMB saw double-digit growth in profit in FY23 on the back of the rise in its net interest income as well as improvement in its asset quality.
During the pandemic, Kotak put in place a new strategy with the three pillars of the strategy including the offer of an Amazon-like experience, a focus on enhancing the employee experience by providing them with the right tools and system, and an emphasis on increased productivity.
For his efforts over the last four decade, Kotak has become India's ninth-richest person and Asia's richest banker, with a net worth of $13.4 billion, according to Forbes.