Who will be Deloitte India's next CEO? And why it matters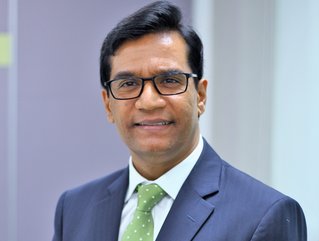 Could Rohit Mahajan, Head of Risk Advisory, be the next Deloitte India CEO?
With India set to be the fastest-growing economy in the world and central to Deloitte's global growth strategy, the firm's new CEO for India is a key hire
Polling has begun at Deloitte India as the Big Four firm begins the process to elect its new CEO for a four-year term starting April 2023.
This comes as reigning CEO N Venkatram finishes two consecutive four-year terms as leader with Deloitte governance dictating a new CEO must be found.
The Deloitte CEO is selected by the Partners for a four-year term after which he or she may be re-elected for a further term of four years but cannot serve more than two terms. The process involves a selection and nomination committee of the most senior leaders in Deloitte whose role is to determine who the firm's partners feel is most qualified to lead.
Getting a new CEO at Deloitte in any region is a big deal, but it's an even bigger deal in India, a country that is expected to play an increasingly larger role in the Big Four firm's global growth.
India fastest-growing economy and central to Deloitte's global growth strategy
The new CEO will take the reins during a time of huge growth for the firm worldwide, and especially in India with the country expected to be the fastest-growing large economy in the world this year.
India's GDP grew an estimated 8.9% in 2021-22, and the Reserve Bank of India has forecast 7.8% growth for the current fiscal, while Deloitte Global CEO Punit Renjen recently told Business Standard he believes that in the next 10 years, "India will be a US$6 trillion to US$7 trillion economy – number three in terms of size."
The country holds a huge opportunity for Deloitte, both in auditing and consulting, and Renjen sees India as central to Deloitte's expansion strategy. One-fifth of Deloitte's total workforce is based out of India, some 90,000 employees across 12 cities, with the Big Four firm looking to expand to tier II and III cities.
Led by current CEO Venkat, Deloitte India has transformed from an audit-focused firm into a multi-disciplinary giant that is now the fastest-growing Big Four firm in India.
Could Rohit Mahajan, Head of Risk Advisory, be the next Deloitte India CEO?
So, which of Deloitte India's partners could replace Venkat and take the firm to even greater heights?
Two Senior Partners at Deloitte India are being considered for the top job, according to the Economic Times, with both joining Deloitte from KPMG.
Mumbai-based Rohit Mahajan has led the Risk Advisory practice at Deloitte India for the last four years, and before this he was Asia-Pacific Forensic Leader representing APAC in Global Forensic EXCOM and the Head of Forensic practice for Deloitte India. He led various international investigation engagements for Indian companies operating in and outside India and holds experience in the assessment of investment potential and bankability of projects under the relevant investment environment and regulations.
A seasoned consultant, Rohit has more than 27 years of experience in advising companies across jurisdictions in India and globally with nearly six years at KPMG India, as Co-Head of Forensic Services, and two years as VP at JP Morgan Chase, where he led a team of more than 130.
He has built and led multiple businesses namely risk advisory, forensic, anti-bribery and regulatory compliance, and spans sectors such as financial services, infrastructure, telecom, Government, and PE. He is a Chartered Accountant and has undertaken INSEAD's prestigious Executive Program.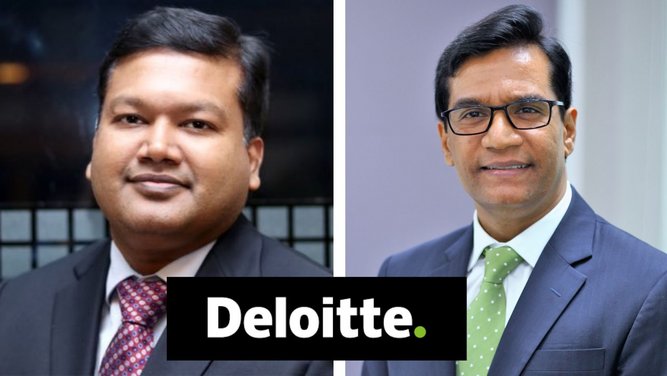 Could Romal Shetty, Head of Consulting, be the next Deloitte India CEO?
While Romal Shetty has less experience than Rohit, with 20 years under his belt, as head of consulting he leads Deloitte's consulting arm, which is seeing extremely strong growth – welcoming 27 new partners in India in April, nearly double the size of last year's partner intake. Bengaluru-based Romal has run Deloitte Consulting in India for the last five years, heading up its three brands – Deloitte Consulting, Monitor Deloitte and Deloitte Digital.
He has two decades of experience in advisory services across large-scale transformation programs covering the business and technology domain and has worked in more than 30 countries across risk and consulting with focus areas including financial and operational turnaround, customer experience, product innovation, revenue management, analytics, risk management and cost reduction.
Like Rohit, Romal also joined Deloitte India from KPMG India, clocking up nearly 13 years there, including four years as COO of Advisory, and he also had stints at EY and Arthur Andersen.
Deloitte has recently seen new CEOs in Africa and Asia-Pacific
In recent months, Deloitte has also welcomed new CEO appointments in other regions, with both Africa and Asia-Pacific electing new leads.
In June, Johannesburg-based Ruwayda Redfearn took the helm of Deloitte Africa, becoming the first female CEO to perform this role following the stepdown of Lwazi Barn, who held the role for a decade.
And the same month, Deloitte veteran David Hill became the new boss for Asia-Pacific. David, who has been with Deloitte for three decades, most recently served as Deputy CEO and COO for Deloitte Australia. In this role, he leads 4,000 Partners and 68,000 professionals across 19 geographies in the fastest growing and most dynamic region of the world.
David has big shoes to fill as his predecessor Cindy Hook grew the region's revenue by 46% since taking the reins four years ago.