6 best flex workspaces for startups and enterprises in India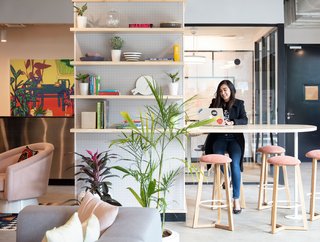 Whether a startup, SME or enterprise, these six flex workspaces offer customisable offices with great amenities and networking across India's main cities
Gone are the days of the traditional office, instead flexible office spaces are becoming the preferred option for startups and enterprises with their cost savings, conveniences and collaboration spaces, not to mention great locations and amenities.
And with the hybrid approach to working in acceleration and tech startups increasing, the flex, coworking model is in demand across all main cities in India and expected to increase and penetrate tier II and tier III cities.
According to estimates, flexible office spaces are expected to grow by an average of around 15-20% per annum over the next 3-4 years. Led by the rising demand from larger enterprises, this segment is likely to move towards 5% of total office stock.
We highlight the top six flex workspaces for startups and enterprises available in cities across India.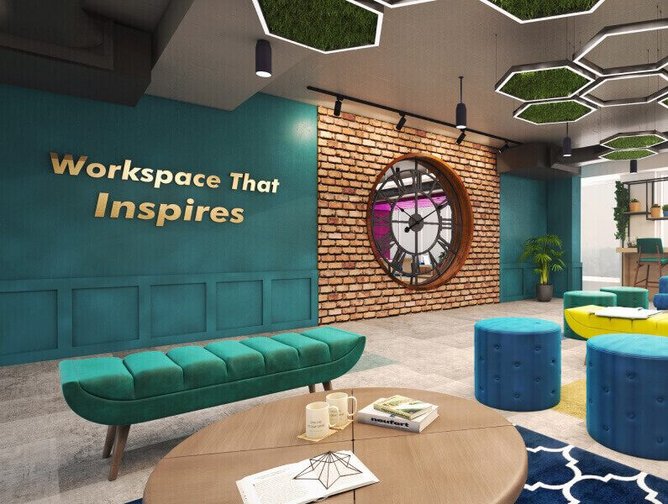 1 DevX
One of largest players in India's co-working market is DevX, a premium coworking space with a presence in 10 cities across India. All spaces are ergonomically designed, digitally driven and accessible 24/7, 365 days a year, with the choice of flexi desks, dedicated desks, private offices, and conference rooms. While flexi desks are open areas designed to boost productivity yet offer freedom to network, dedicated workspaces are ideal for those professionals working on long-term projects, and private cabins are good for mid-sized teams. Also incorporating a startup accelerator and business incubator, support and mentorship for scaling and expansion is available. Each campus offers a thriving community with regular networking events, supportive staff, and plenty of amenities, including 3D printers, high-speed internet, library, cafes, parking, boardrooms, daycare facilities, fitness, and gaming lounge.
Locations: Pune, Noida, Jaipur, Rajkot, Raipur, Hyderabad, Mumbai, Gandhinagar, Ahmedabad and Vadodara.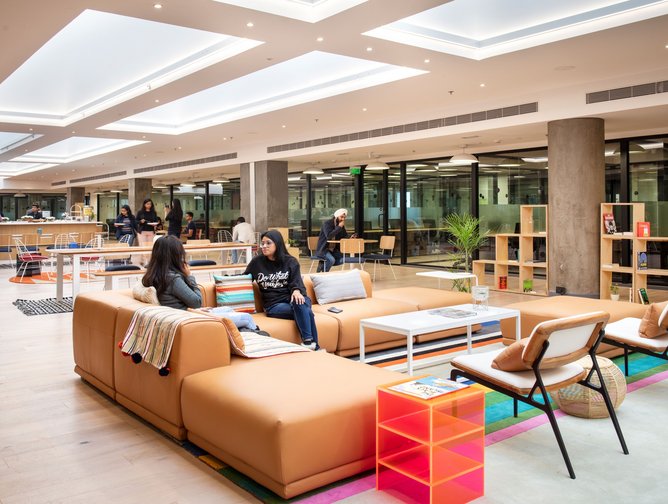 2 WeWork
Founded in 2010 in New York, and present in India since 2017, WeWork is a well-renowned flex space catering to entrepreneurs, enterprises and scaling startups across six cities including a concentration of seven spaces in Bengaluru. Workspaces cater to teams of 1 to 100+, and as well as coworking spaces, where professionals can hire flexible desks or dedicated desks, WeWork houses private offices that come with meeting and conference rooms. Workspaces come with glass walls to maintain privacy without sacrificing natural light, and there are plenty of private phone booths and common spaces for gathering. WeWork is especially known for its wellness facilities and offers regular wellness and networking events. Some WeWorks in India are dog-friendly, with outdoor space, bicycle storage and EV charging stations, and many offer recreational games areas and fitness centres.
Locations: Mumbai, Bengaluru, Gurugram, Hyderabad, Pune, NCR Delhi.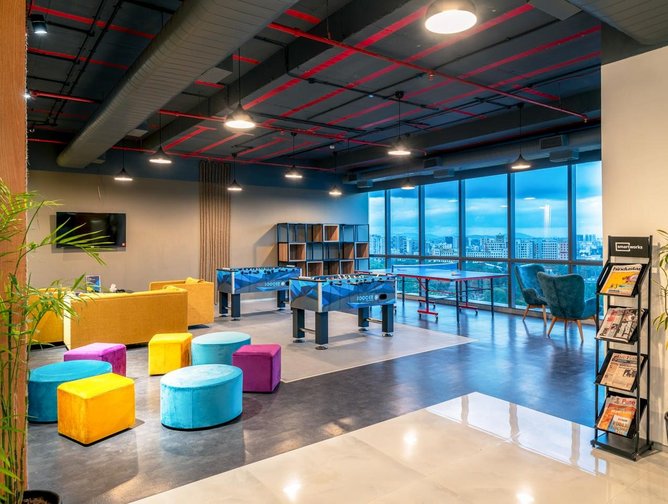 3 Smartworks
India's largest provider of 'agile' workspaces, Smartworks has expertise in creating tailor-made shared office spaces that are in sync with a company's brand ethos and aesthetics. With a footprint across 38 locations in 10 cities, and home to clients including Microsoft, Amazon, EY, Starbucks and Samsung, Smartworks deliver spaces that are ergonomically designed, with productivity in mind, and cutting-edge technology, from digitally enabled parking spaces to a fully stocked digital pantry. Smartworks offers state-of-the-art conference rooms, dedicated fully equipped workstations, configurable office spaces, gaming zones for recreation, gym and creche facilities, cafes and even medical rooms. In keeping with their motto of 'workspaces that work for you', Smartworks schedule events and skill-building workshops to help employees enhance their potential, alongside a plethora of networking opportunities.
Locations: Delhi, Bengaluru, Mumbai, Chennai, Pune, Hyderabad, Jaipur, Kolkata.
4 Innov8
Delivering 24 workspaces across 10 cities, Innov8 is known for offering contemporary, ergonomic design and a community-driven approach with high levels of energy and collaborative zones that deliver regular talks, mentorship workshops, talent days, fireside chats, as well as music and standup nights. Among the workspace options are dedicated desks and hot desks, the former ideal for small teams that need 24/7 access, and the latter offering a dynamic seat allocation system perfect for entrepreneurs with 10-hour access. Private cabins for teams of 4 to 100 are fully customisable, and ideal for larger corporations, with clients including PayTM, Sequoia Capital and AWS. The conference facilities are suitable for corporate review meetings, equipped with whiteboards, noise-proof cabins and high-speed wifi. Innov8 is known for going beyond the basics to offering business solutions that include financial and legal solutions, along with lifestyle services – from car care to laundry – and even F&B subscriptions.
Locations: Noida, Hyderabad, Mumbai and Bengaluru, Delhi, Gurgaon, Chennai, Pune, Ahmedabad, Indore.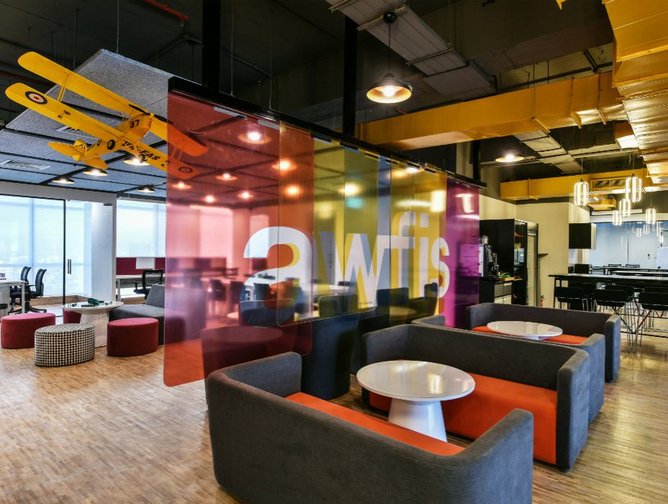 5 Awfis
One of the first in India's co-working space, launched in 2015, Awfis offers members custom-sized, multi-location workspaces on a flexible lease tenor that ranges from one hour to one year. Catering to startups, SMEs and corporates, including more than 1,500 enterprises, among them Snapdeal, Renew Power and OLX, Awfis can create a fully customised workspace for enterprises looking for elevated work environments. There are 131 centres across 14 cities and all spaces are inspirational and fun with break-out zones and collaboration zones. Awfis has collaborated with partners to offer members everything from concierge, travel and financial services, to entertainment, F&B and ecommerce and curates both educational and fun events, including a speaker series, food festivals, stand-up comedy sessions and workshops. They have just launched a mobile office van in Delhi and Gurugram to make commute time more productive.
Locations: Delhi, Bangalore, Hyderabad, Mumbai, Gurgaon, Noida, Kolkata, Pune, Changidgarh, Indore, Chennai, Ahmedabad.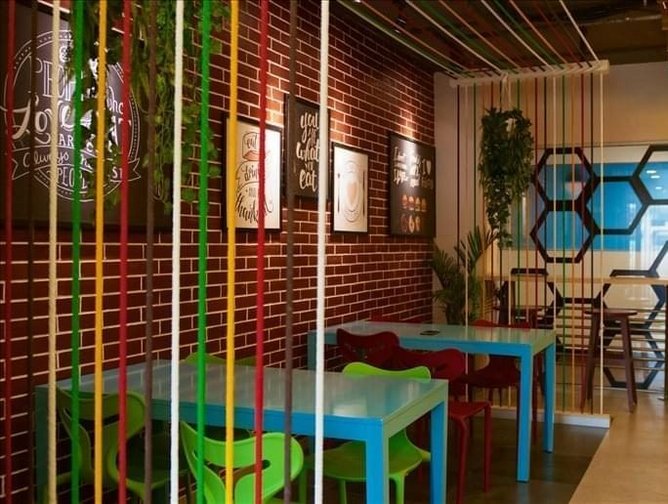 6 IndiQube
IndiQube covers all the workspace segments with a tech-driven offer, catering to clients from professionals using one seat to enterprises with 500-plus with flexibility and growth options, as well as a strong community. As well as their extensive presence across the main metros, they have partnerships in Tier II and Tier III cities to make company expansion effortless. The inhouse MiQube App enables one touch access to book meeting rooms, access to employee events, order food, book parking slots and get airport transfers, while the ServiQube Delivery App gives executives paperless monitoring and execution of tasks. IndiQube has more than 500 clients, from Levis and Philips to Rubrik and Fungible, with Philips India taking a tailor-made workspace solution in Pune for its Healthcare R&D centre.
Locations: Bangalore, Hyderabad, Mumbai, Chennai, Pune, Noida, Gurgaon, Coimbatore, Mandurai, Kochi.