15 CEO insights from Forbes Global CEO Conference Singapore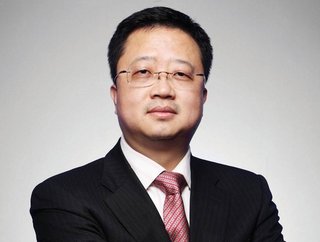 Liang Xinjun Chairman and CEO, Xin Family and Co-founder, Fosun Group
Leading CEOs from India, China, Southeast Asia and the Middle East provide insight on the future of EVs, the impact of China's slowing economy, and more
In a period of global 'sea change', it is imperative to navigate this landscape of ongoing transformation and uncertainty with great versatility.
This was the key takeaway from 21st Forbes Global CEO Conference, which gathered 450 CEOs, corporate leaders, entrepreneurs, thought leaders and investors in Singapore last week.
Held September 11-12, the two-day conference brought to the Singapore stage more than 55 speakers who shared insights on the global economy, technology, innovation, AI and investment opportunities, while panels addressed the best strategies for leadership, entrepreneurship, ESG and family business.
Among highlights, one-on-one dialogue sessions with Heng Swee Keat, Singapore's deputy primate minister and Sri Mulyani Indrawati, Indonesia's finance minister – along with speaker sessions from world-leading CEOs.
These include: Jenny Johnson, CEO of Franklin Templeton, Chartsiri Sophonpanich, President of Bangkok Bank, Hana Al Rostamani, Group CEO, First Abu Dhabi Bank, Sonia Cheng, CEO, Rosewood Hotel Group, and Kevin L. Tan, CEO, Alliance Global Group and James E. Thompson, Chairman and Founder of Crown Worldwide Group of Companies.
"All around the world, and especially in Southeast Asia, a sea change is happening across different domains – economic, geopolitical and technologically," Heng Swee Keat said.
From the bounce-back of EVs in India to investment opportunities and challenges in China, we deliver insights from 15 CEOs from across Asia, and the world.
Former Facebook co-founder and co-CEO of B Capital
The former Facebook co-founder, and co-CEO of VC firm B Capital, who was crowned Singapore's richest by Forbes in 2023 with a net worth of US$16 billion spoke on a panel about the future of generative AI.
Saverin argues that AI can create a "win-win scenario" for all businesses.
"These [AI] technologies will make corporations efficient, profit centres more efficient and there will be an infinite path of potential learning and enablement of what you can do as an individual, but how you earn money, and how you become an active participant in income generation in the world will evolve."
Discussing the pros and cons of genAI, Blondeau said the hope is that "AI will make us feel longer, it will make us hyper-productive", but the fear is that "we'll end up in a video game… we well have nothing much to do, and the machines will have to do the hard work".
"I always say, AI will save us before it kills us. It's a tool, still, and it's at our service."
Contrary to the perception that China has become un-investable as a country, during a panel discussing investment opportunities, CEO Jenny Johnson argued that there are – and will always be – opportunities in what is the world's second-largest economy.
"The demise of China as an investment opportunity is probably overhyped, you are talking about an economy that generates more engineers than any other country in the world every year, and so from innovation I think there is going to be opportunities. I think it's under-appreciated as an investment opportunity."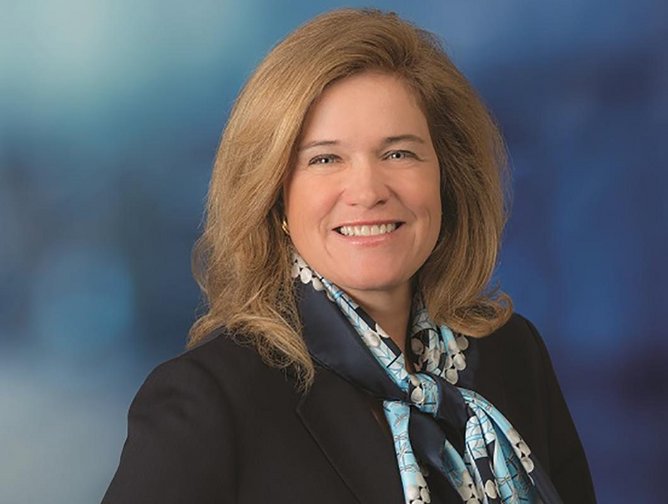 Jenny Johnson, CEO, Franklin Templeton
Tan Sri Vincent Tan
Founder and Advisor, Berjaya Group
During a session on resetting priorities, the billionaire founder of Malaysian conglomerate Berjaya Group urged the importance of philanthropy and the promotion of sustainable economic growth.
"I believe it's time for the rich to step up and do more for the less fortunate. With their abundance of resources, it's only fair that they contribute towards uplifting those who are struggling financially. They have the power to make a significant impact on society.

[Governments] should take greater initiatives to address the needs of the less fortunate through effective social programmes and policies. By doing so, they can ensure equal opportunities for all and reduce the wealth gap."
Speaking on a panel at the conference, Harald Link outlined the challenges in switching to renewables.
"There are so many technological advances in solar energy and winder energy, but it's very challenging to make it happen because renewable energy is quite risky," he said. But challenge leads to opportunity with Link adding that "there's a lot of opportunity to make it more efficient".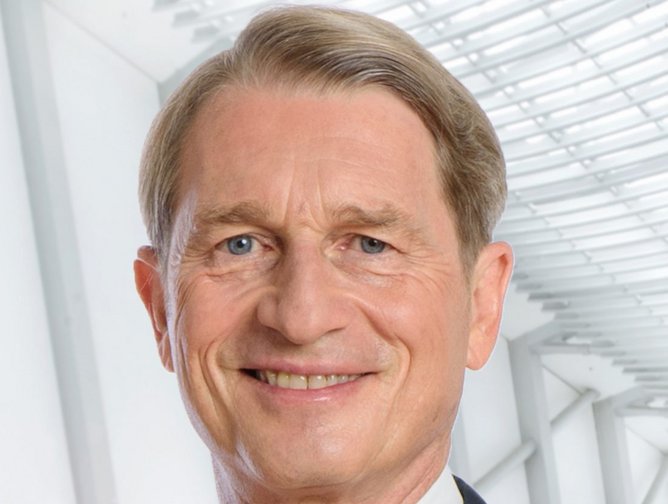 Harald Link, Chairman, B. Grimm
Sudarshan Venu, MD, TVS Motor Company – Indian multinational motorcycle manufacturer and third-largest motorcycle company in India
"Demand [for EVs] has really bounced back in India. We've been able to launch some premium and aspirational products, which have helped us grow very well."
Liang Xinjun, Chairman and CEO, Xin Family and Co-founder, Fosun – global innovation-driven consumer group ranked in top 50 private enterprises in China
"We are accustomed to China's high growth for 30 years… But in fact, no country can maintain high growth forever. So slowing growth is a natural and fair process."
Le Thi Thu Thuy, Vice Chairwoman, Vingroup, Vietnam's largest conglomerate and owner of VinFast
"Now it's very clear that the world is moving towards EVs… There might be some short-term challenges, like supply chain or infrastructure, but the wind is behind our backs."
Patrick Grove, Chairman and CEO, Catcha Group – one of the most established internet groups in Southeast Asia
"I think entrepreneurs are a force of good. Entrepreneurs build, entrepreneurs create… the ability to make things doesn't necessarily mean the ability to make money."
Min-Liang Tan, CEO and Co-founder, Razer – multinational tech company that designs, develops, and sells consumer electronics, financial services, and gaming hardware
"I think there's this misconception that gaming is a niche market. Today, gaming is bigger than music and movies combined."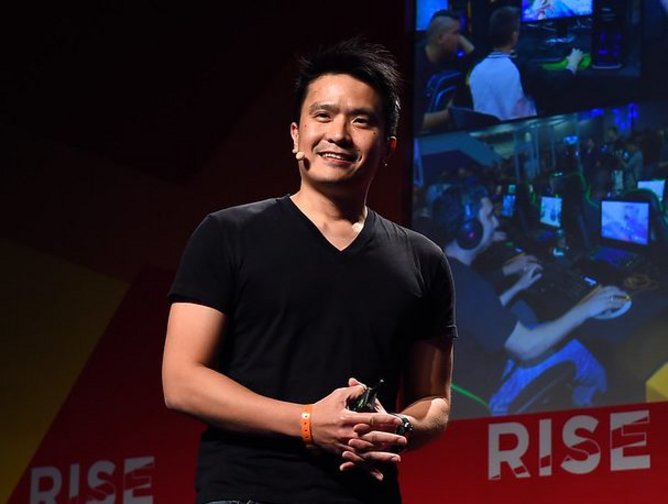 Min-Liang Tan, CEO, Razer / Credit: Rise Conference
V Shankar, CEO and Co-founder Gateway Partners – an emerging markets investment manager that connects private capital to attractive investment opportunities across the dynamic growth markets of Africa, Middle East, South Asia and South-East Asia
"If you look at the last 20-30 years, we have had the perfect Goldilocks scenario… But now, I am afraid we are in for a rest and a great reckoning."
Benedict Oramah, President, Chairman, African Export-Import Bank – the foremost Pan-African multilateral financial institution devoted to financing and promoting intra- and extra-African trade
"The next 50 years or so, most of the workforce will be in Africa – the continent that has all the key minerals for electric vehicle batteries."
Hana Al Rostamani, Group CEO, First Abu Dhabi Bank – the UAE's largest bank and one of the world's largest financial institutions
"Ensuring sustainable growth in a high interest rate environment is very important, especially in emerging markets."
Han Kim, Co-founder and MD, Altos Ventures – a technology investment firm based in Silicon Valley with more than US10 billion in assets under management
"VCs have to play a role. A lot of time, founders are eternal optimists… sometimes we have to be the bad guys, without destroying their sense of optimism."
Hing Chao, Executive Chairman, Wah Kwong Maritime Transport Holdings – a third generation, family-owned shipping company based in Hong Kong
"Sustainability is what I grew up with because after university I went to work with indigenous groups living in the forest… and I've seen first-hand the impact of industrialistion on people's lives."
******
For more business insights, check out the latest edition of Business Chief Middle East & Africa and be sure to follow us on LinkedIn and Twitter.
You may also be interested in the Business Chief US website.
Please also check out our upcoming event – Procurement & Supply Chain LIVE in London on September 26-27, 2023.
BizClik is a global provider of B2B digital media platforms that cover executive communities for CEOs, CFOs and CMOs, as well as leaders in Sustainability, Procurement & Supply Chain, Technology & AI, Cyber, FinTech & InsurTech. We also cover industries including Manufacturing, Mining, Energy, EV, Construction, Healthcare and Food & Drink.
BizClik, based in London, Dubai and New York, offers services such as content creation, advertising and sponsorship solutions, webinars and events.