These are the 10 most high-profile CEO moves across Asia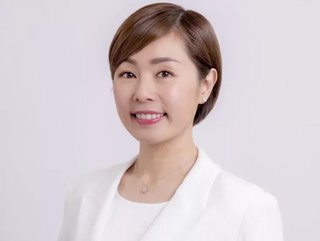 Clara Chan will become the first CEO of new a Hong Kong government investment company
The last few months has seen countless high-profile CEO moves across Asia – with HSBC, Barclays and Generali among firms reshuffling executive teams
The second half of 2023 is proving a busy time for CEO appointments across Asia.
HSBC has been busy reshuffling its leadership ranks with new CEO appointments in Singapore and Hong Kong, while Barclays has been doing the same – re-jigging executive roles in its Hong Kong and India teams.
Generali International has also been busy reshuffling, with numerous chief executive appointments across key regions, from Malaysia to Vietnam to the Philippines.
Among significant CEO moves in China, Alibaba Cloud CEO Daniel Zhang moved out, while Group CEO Eddie Wu moved in, and Starbucks China has appointed COO Molly Liu as co-CEO to help lead the coffee chain giant through its next high-growth chapter.
While in India, financially troubled decacorn Byju's has once more changed its leadership, as it looks to restructure, and G42 has named former Xiaomi India executive Manu Jain as the tech leader who will lead the Abu Dhabi-based AI powerhouse into its next stage of global growth.
And in Japan, leading fashion retailer Uniqlo has shaken up its leadership team, appointing Founder TadashI Yanai to CEO, as it continues to scale.
In addition to these, we spotlight the 10 most high-profile CEO moves across Asia over the last few months.
CEO and Managing Director
P&G veteran Vivek Gupta is set to take the helm of India's largest brewer, United Breweries, later this month.
Joining from unicorn India unicorn Udaan, where, as Chief Business Officer for three years, he helped build India's largest and most disruptive B2B e-commerce startup – Gupta will be tasked with driving sustainable growth for the Bangalore-based Indian brewer. He will lead the premiumisation of the group's portfolio – which includes one of India's most iconic brands, Kingfisher, along with Amstel and Heineken.
As well as boasting "solid global experience deeply rooted in India", Gupta brings substantial success in commercial and complex companies in traditional and digital environments, according to Jacco van der Linden, Regional President APAC of Heineken and member of the UBL Board.
An engineering graduate with a master's in business management from IIM, 47-year-old Gupta has more than two decades in leadership and commercial roles at P&G, where he worked his way up to VP and MD of the FMCG's Australia and New Zealand operations.
The experience he gained from this role, from formulating go-to-market and brand strategies to optimising commercial performance, will no doubt stand him in good stead in his new role.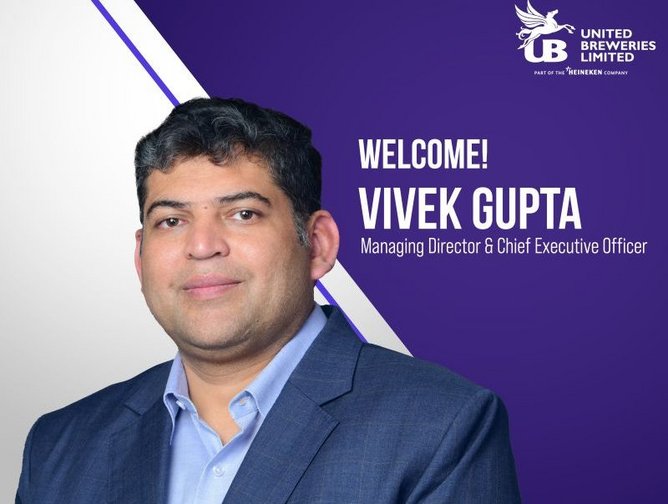 P&G veteran Vivek Gupta takes helm of United Breweries
Global CEO
Serving as PayU India CEO since 2019, fintech leader Anirban Mukherjee has been promoted to the global CEO role, as the fintech shifts its focus and expansion plan to the thriving Indian market.
This follows the acquisition of PayU's Global Payments Organisation by London-based fintech startup Rapyd for US$610m – enabling PayU to focus on the large payments and fintech opportunity in India, where it is the leading payments provider, serving more than 450,000 merchants and more than 2 million credit customers.
PayU is owned by Naspers / Prosus, a global consumer internet group and one of the largest tech investors in the world.
In this new role, Anirban will join the Prosus leadership in creating an Indian-focused strategy and drive growth the next phase of growth for PayU.
"Our ambition is to outpace the market with strong profitability...The synergy of the government's Digital India initiative and the RBI's forward-thinking regulation presents a significant opportunity for PayU to build a robust fintech franchise out of India," Anirban said in a statement.

An investment strategist, Anirban has two decades of experience in payments, lending and banking across the US, India and APAC with a track record of creating transformational outcomes, from scaling early-stage formulas to turning around slow growth engines. He has held senior leadership roles at Capital One, where he spent 10 years, and at Standard Chartered Bank, as Group Head of Payments and Digital Products. He was also a member of the founding leadership team at Jio, India's largest telecom network.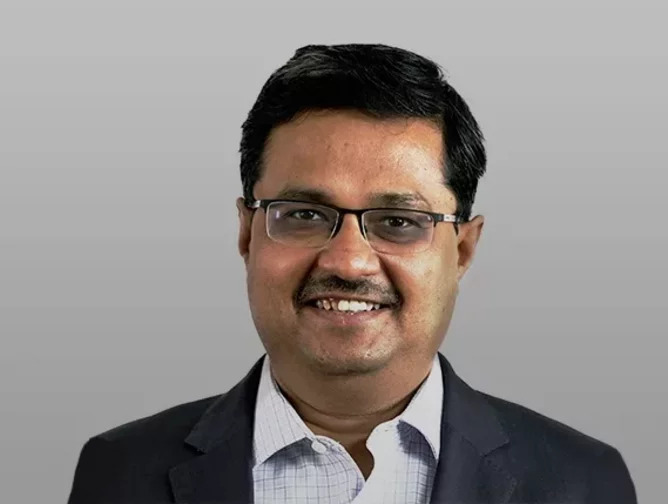 Fintech leader Anirban Mukherjee has been promoted to the global CEO role
Peter Bains
Group CEO
Former GSK executive Peter Bains has taken the helm of Biocon as Group CEO, as the biotechnology major looks to strengthen strategic leadership at a Group level to maximise the value of all three businesses.
Founded in 1978, the Bangalore-based drugmaker exports to more than 120 countries and boasts a workforce of 16,000.
This appointment follows Bains being named as an independent director of the Biocon board in December last year.
Armed with over three decades of experience in strategic and operational leadership, including at board, CEO and senior corporate levels, and six years within Biocon, Peter comes to the role with a "comprehensive understanding of the Biocon Group", according to Kiran Mazumdar-Shaw, founder and group chairperson, Biocon Group.
In his most recent executive role, he served as CEO of Biocon's research unit Syngene International for nearly six years, leading the company to a successful public listing in 2015.
Among other executive roles, he served as CEO of Sosei Group, a Japanese-listed biopharma, before which he spent more than two decades at GlaxoSmithKline where he held roles including as SVP of commercial development.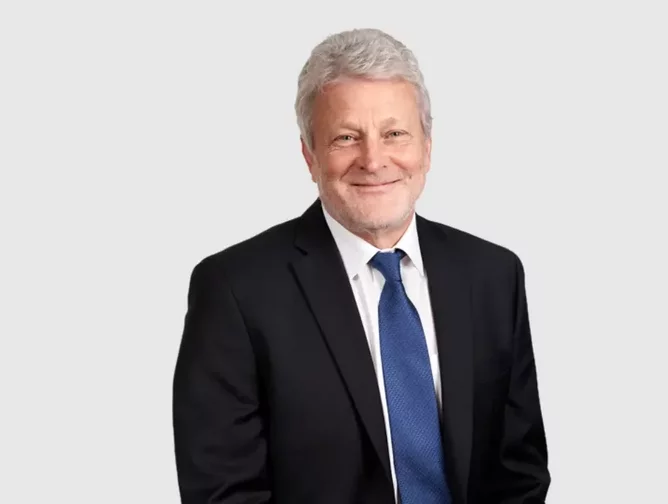 Former GSK executive Peter Bains takes the helm of Biocon as Group CEO
CEO
Having earned the nickname 'goddess' for her role in rescuing Hong Kong's flagship carrier Cathay from collapse during the pandemic, Clara Chan is now set to become the first CEO of a new Hong Kong government investment company.
In taking the helm of Hong Kong Investment Corporation (HKIC), similar to Singapore's sovereign wealth fund Temasek, Clara will oversee US$8 billion of funds for investment across the Greater Bay Area.
She will lead HKIC to promote the development of key industries through strategic investments, designed to boot the competitiveness and economic life of Hong Kong.
Currently the executive director of monetary management at the Hong Kong Monetary Authority, Clara has vast experience in the financial markets, especially investment in VC and private equity – and is well-versed in the Hong Kong and mainland markets.
In particular, she is well-respected for her successful management of a government-funded, multi-billion-dollar bailout of Cathay Pacific during the pandemic.
A barrister-turned-public institution official, Clara joined Hong Kong's HKMA in 2010. She was named private markets CIO of the now US$508 billion Exchange Fund in 2018 and promoted to executive director in 2020.
Clara Chan is set to become the first CEO of a new Hong Kong government investment company
CEO
Retail veteran Isabel Puig took the helm of IKEA Korea on September 1, and is serving both as chief executive and chief sustainability officer.
She is charged with continuing to foster sustainable growth, driving initiatives for people and planet to become climate-positive by 2030, including expanding the use of renewable energy and increasing EV deliverables. This is in addition to strengthening the company's omnichannel approach in what is one of IKEA's most dynamic markets.
With almost a decade at Ingka Group, the company behind IKEA retail in 31 markets, Isabel most recently served as deputy retail manager at IKEA France, where she oversaw retail operations and all business areas – proving her ability in addressing key management issues, from governance development to steering the business, according to the Group.
Joining Ingka Group in 2014, following a career as a lawyer and legal advisor in the US and Spain, Isabel worked as a global co-worker relations leader before becoming country people & culture manager at Ikea Belgium. After three years, she then moved to Ikea France.
"I am committed to ensuring that inspiring Ikea home furnishing products and solutions, developed over eight decades, with our strong focus on people and the planet, will firmly take root in the homes and lives of many Koreans," she said in a statement.
CEO APAC
There is no denying Javier Bilbao's commitment to DHL Supply Chain, the world's leading contract logistics supplier – having served with the company for more than 23 years.

The former CEO of DHL Supply Chain Latin America, Javier has recently taken the CEO role for the APAC region, furthering his extensive geographic and divisional experience within Group – which is the contract logistics arm of Deutsche Post DHL Group.

The company has tripled its sizer over the last seven years in the APAC region and strengthened its business through strategic deals, including acquisitions of Total Logistics Company.

With similarities between Latin America and Asia-Pacific, given both are very diverse in culture and in the work they do for customers, Javier says he is excited by the new challenge – which is to "push our accelerated digitalisation programme and continue to climb the ranks of being a Great Place to Work".

Javier first joined DHL Group in 2000 in the UK and over the last 23 years has held various managerial roles within the supply chain division, with experience across diverse aspects of the business.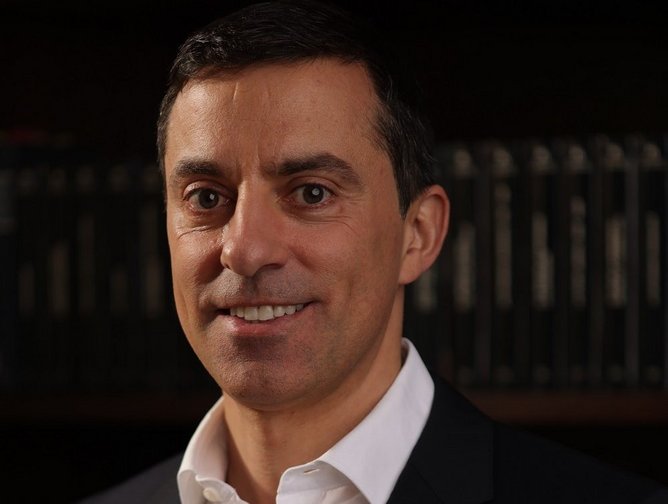 Javier Bilbao Uzkiano has spent more than two decades at DHL Supply Chain
CEO
Seasoned insurance executive Harpreet Bindra has taken the top job at HSBC Life Singapore, the banking group's insurance business in Singapore which was established following the integration of the businesses of AXA Insurance and HSBC Insurance.
In his most recent role as Global Head of Strategy and Business Development for HSBC Global Insurance and Partnerships, based in Hong Kong, Harpreet was instrumental in leading the acquisition of AXA Singapore – along with various other strategic growth initiatives.
His move to the CEO role comes as HSBC Life Singapore is investing heavily in its insurance and wealth businesses in the city-nation, as HSBC as a group looks to become a leading wealth manager in Asia. Revenues from HSBC Life globally were up 34% YoY in the first half of 2023, comprising 22% of total wealth revenues globally.
Described by HSBC Singapore's Head of Wealth, Ashmita Acharya as having "extensive insurance experience in Asia and proven leadership qualities", Harpreet brings more than two decades of leadership experience in the insurance and financial services industry.
Harpreet joined HSBC in 2018 to drive the strategic growth agenda for HSBC's insurance manufacturing operations in 10 markets across Asia, Europe and Latin America and develop strategic partnerships with global insurers across 30 markets.
Prior to HSBC, he held leadership roles across insurance, banking and asset management, in companies including Prudential Financial, Daiwa Securities and ING Group.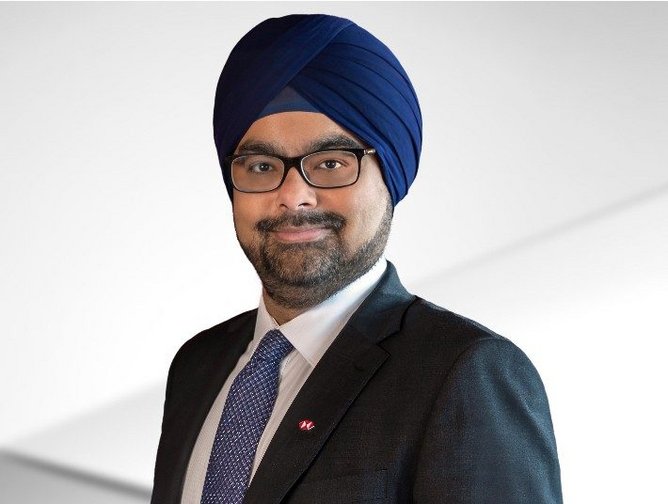 Harpreet Bindra is a seasoned insurance executive
CEO
Following the crisis at India's leading edtech decacorn Byju's, former upGrad CEO Arjun Mohan has come to the rescue.
Starting in September, Arjun has been brought in to spearhead a restructure of the 12-year-old education giant – which has been facing scrutiny for corporate governance issues from lenders and investors and recently saw the resignations of its auditor Deloitte and three nominee board members.
Already he is making an impact, with plans announced to cut the headcount by a third (4,000) and merge several business verticals.
A former student of the edtech's founder Byju Raveendran, Arjun previously worked at Byju's, serving as chief business officer for over a decade before leaving in 2020 to become CEO of edtech rival firm, upGrad.
Arjun resigned as upGrad chief executive in January 2023 following three years at the helm.
Passionate about education, Arjun joined the industry in 2008 and has more than a decade and a half of experience. He currently serves on the board of Sharekhan and Mom's Co – and has an MBA from IIM-Kozhikode.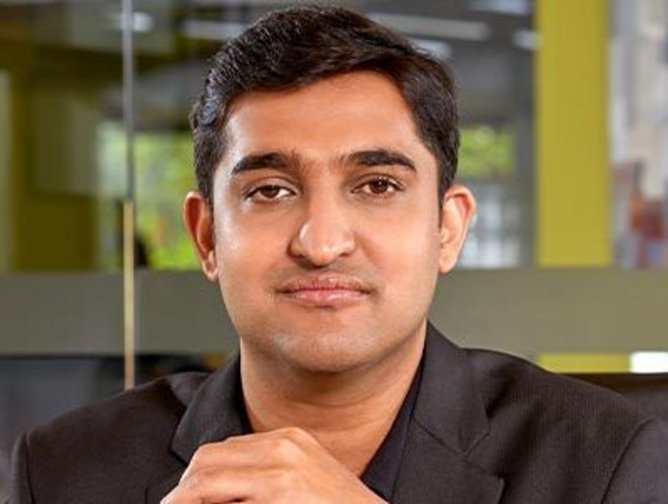 Arjun Mohan returns to Byju's
CEO
Following a reshuffle of leadership roles at Generali across Asia, Nguyen Phuong Anh has been named the new CEO of Generali Vietnam, effective October 16.
This comes as Generali eyes Asia as the "profitable growth engine for our group in the coming years", according to Jaime Anchustegui Melgarejo, CEO, Generali International.
Anh is charged with pursuing a sustainable growth strategy in order to achieve the company's goal of becoming a lifetime partner to customers.
"Our business in Vietnam has gone from strength to strength, and I am looking forward to keeping this momentum and continuing to serve our valued customers in the country," she said in a statement.
Anh comes to the role with extensive technical and managerial experience and a track record in Asia, with knowledge of market insights and strong leadership skills.
She has held various senior leadership roles in the life insurance and banking industries, across retail banking, digital commerce, marketing and partnership distribution – at leading insurers including AIA Vietnam and

Manulife.
Xie Yi Jing
Acting CEO
The executive director and co-founder of Renaissance Holdings has moved into the acting CEO role for Hong Kong-listed financial firm China Renaissance, following the ongoing probe of chairman and chief executive Bao Fan.

The company's board said the appointment would help enhance the decision-making process of the executive committee and the efficiency of the group's business operations.

As a co-founder of the group, co-president of the investment banking division and head of the healthcare division, Xie has been at the helm of the executive committee since February – and has since demonstrated his leadership capabilities.

Xie has held several key positions within the leading financial institution, which he co-founded in 2005, and has 30 years of experience in banking and handling US issues – including at Credit Suisse, where he served as VP within its investment banking division.