McKinsey: Six ways tech helps to contain COVID-19 in Asia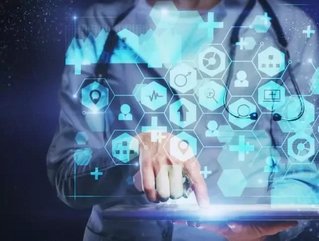 A new report by McKinsey & Co explores six key areas where technology is being utilised to safeguard lives, business and governments. Noting that c...
A new report by McKinsey & Co explores six key areas where technology is being utilised to safeguard lives, business and governments.
Noting that countries in Asia have generally found very effective ways to mitigate the deleterious effects of the COVID-19, the company has analysed and broken them down into distinct categories:
1. Track and trace
The digital era means that vast amounts of information can be gathered and analysed faster than ever before. Containing the spread of infection via solid track-test-trace pathways are essential and likely to be the most effective preventative in the absence of a vaccine. 
"Across Asia, governments put in place track-and-trace systems, often through apps on mobile phones," the report said.
"In South Korea, the authorities shared contact-tracing information with the public through apps such as Corona Map and Corona 100m so that people could avoid areas where they were more likely to become infected."
2. Recognise tech's ability to augment healthcare capacity
One of the silver linings of the pandemic has been accelerated focus on digital technology and R&D into enhanced networking and automation (via 5G and AI respectively).
This has meant that IT solutions to healthcare problems can be worked on tirelessly, increasing the speed of innovation and development dramatically.
"In Wuhan, China, Lenovo engineers solving IT problems around the clock helped hospitals to complete the installation and commissioning of more than 1,400 pieces of equipment within ten days."
3. Enhanced data transparency
COVID-19 created a volatile situation wherein information on social-distancing, supply levels and the latest global updates were constantly changing, making it all the more important for clear communications to be established. 
"In South Korea, 22,000 out of 23,000 pharmacies across the country contributed data to a government-run open application-program-interface initiative that has been used to develop apps that enabled the reporting of face-mask inventories at pharmacies."
4. The digitisation of the economy
SEE ALSO:
Because of lockdown measures, people experienced restricted access to certain B&M (brick and mortar) stores and were made to consider online alternatives for goods and services.
This trend may be here to stay, as customers can now enjoy the convenience of fast delivery times, easy service and low prices of online vendors. It is also a form of shopping which can enable social-distancing, likely to be a determining business factor for the foreseeable future.
"Rizal Commercial Banking, in the Philippines, experienced a 259% increase in new sign-ups for its "bank from home" online-banking service in the first three days after a quarantine was put in place, on March 17, 2020."
5. Remote working has shown to be viable
Whilst remote working may initially have been regarded with some scepticism, its necessity during lockdown provided an opportunity to demonstrate its viability.
"As remote working suddenly became the norm, the use of online communications, such as teleconferencing, soared as offices closed across Asia. In China, DingTalk experienced 1,446% year-on-year growth in downloads."
6. Using technology to safeguard workers
As workers are starting to be removed from lockdown conditions, technology can provide the capacity to keep them safe, enforce social distancing and prevent further spikes in infection. 
McKinsey notes that mobile tech company Grab "gave its delivery partners free face masks through the GrabBenefits feature of its app, introduced policies to require hand sanitization and sealed packaging in its partners' stores, and introduced contactless options for deliveries."
In summary, McKinsey's report emphasises that Asia's technological solutions, by and large, involved making full use of innovations that already existed prior to the pandemic.
Although the virus has yet to be definitively dealt with, the interim period of restoring businesses during the 'new normal' could hinge on recognising the value of tech that already exists and having the imagination to deploy it successfully.
To read the full McKinsey report, please click here.
For more information on business topics in APAC, please take a look at the latest edition of Business Chief APAC