How digital twin applications can make cities more resilient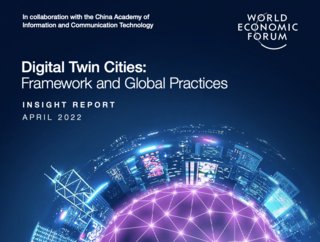 With 500 cities expected to deploy digital twin technology by 2025 to bolster sustainability and operations, WEF and CAICT partner to accelerate adoption
Digital twin technologies have the potential to improve urban life and enable more operational and resilient cities, but still face significant challenges.
That's the conclusion of a new report by the World Economic Forum and China Academy of Information and Communication Technology (CAICT), which have recently partnered to accelerate both the development and adoption of digital twin applications in cities.
It's the first such partnership between the public and private sector aimed at accelerating the use of data-driven digital twin technology in cities, and comes at a critical time as cities worldwide are struggling with social, political and economic instability, not to mention increased demands for public services.
And the pandemic has further underscored the importance of data-driven operations to enable more resilient and future-ready cities.
What are digital twins, and how is the technology working?
Digital twin technology involves creating a digital clone of a real-world object or system. The technology is linked to a live stream of data, which allows it to evolve in tandem with its real-world sister, and thereby offer an accurate analysis of what is happening in the real version, but also to test future performance and assess possible risks.
And it's this utilisation of live data that creates opportunities to improve efficiency, mitigate environmental impact and reduce costs across industries.
Put simply, a digital twin unlocks the potential of this data, playing out hypothetical scenarios and allowing users to gain greater understanding and control over a business, system, environment, or city.
The use of digital twins, which is expected to grow from US$3.1bn in 2020 to US$48.2bn by 2026, is already revolutionising the fields of healthcare, logistics and manufacturing, and is widely used in manufacturing with aerospace and automotive leading the charge.
NASA has long been building digital twins to test and monitor the performance of its space vehicles, while in Formula One, McLaren and Red Bull are among teams using digital twins to create real-time models of race cars in action. Tesla and BMW have all integrated digital twins into vehicle development, while in logistics, DHL is now mapping its warehouse and supply chains with virtual models, thereby optimising time and resources.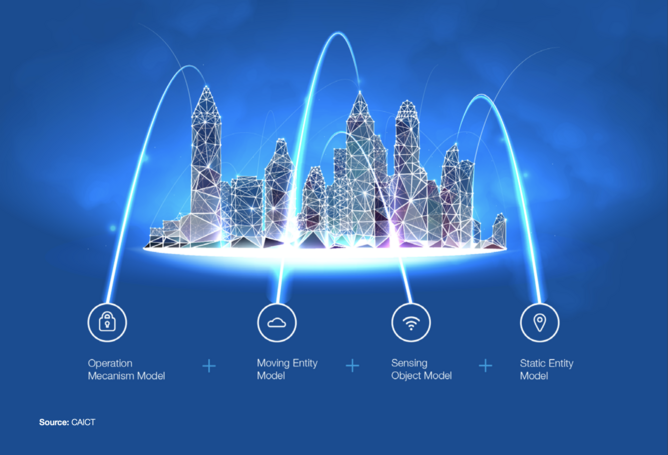 Cities using digital twins to cut emissions and manage traffic
Digital twins are also starting to transform the way that cities are designed and managed, with ABI research suggesting that more than 500 cities are expected to deploy digital twins by 2025.
New York City, Las Vegas and Phoenix are among those starting to use the technology to map out their cities and make them smarter, more efficient, safer and more sustainable – using digital twins to cut carbon dioxide emissions and make traffic management more efficient.
According to Las Vegas Chief Innovation Officer, Michael Sherwood, the technology provides "new levels of insights and control to benefit city planners, residents, and businesses".
Mark Enzer, Chief Technical Officer at engineering consultancy, Mott MacDonald, concurs, explaining that the core promise of digital twin cities is that they will help everyone to understand complex urban systems better and subsequently enable intervention.
"This is exactly what we need if we are to tackle the great systemic challenges of our age and enable people and nature to flourish together for generations," says Enzer.
That said, digital twin cities are still at the stage of moving from concept to implementation and also face significant challenges, with China in particular still in the early stages of exploration.
Among the current challenges, according to Hequan Wu, Academician at the Chinese Academy of Engineering, are the fact that technology is still in development, along with a lack of standardisation of platform models, the need to readapt the city's organisational structure and management system, and data security and privacy protection risks.
"With several years of lessons learned and dozens of projects around the world, the time to experiment with 'smart cities' is now behind us," says Simon Huffeteau, VP, Infrastructure & Cities Strategy at Dassault Systems.
New report from WEF and CAICT to define a virtual twin strategy
WEF's and CAICT's new joint report, Digital Twin Cities: Framework and Global Practices, brings together many of the lessons learned and projects undertaken and provides guidance and best practices for defining a virtual twin strategy and putting in place a concrete plan.
Combining previous research in the field with practice digital twin city case studies from around the world, the report summarises typical cases, and has reference value for city managers as well as entrepreneurs and investors who actively embrace digital twin technology.
To help unlock the potential of digital twin technologies, the partnership between the WEF and CAICT has identified five areas of focus, which will be refined in the next two reports:
Guarantee data quality and security
Lower the technical threshold for adoption
Engage in innovation
Refine industrial standards
Develop business models
"[This report] will allow cities and businesses to invent and create this new public service, providing a purpose-driven virtual twin of a city or a region to all stakeholders," says Huffeteau.
The report will be complemented by workshops to build capacity and expertise around this suite of new digital tools and applications.
Digital Twin Cities report