What to know about Eddie Wu, Alibaba Group's new CEO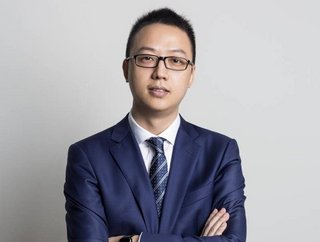 Seasoned tech exec Eddie Wu will take the helm of Alibaba Group in September
Everything you need to know about the man taking the helm of the US$2220 billion house that Jack Ma built, as the tech giant splits into six separate units
Change is afoot (again) at Chinese tech giant Alibaba Group.
The Group, which has a staggering 19 co-founders, has seen numerous executive reshuffles since Jack Ma stepped down as CEO in 2015 and Chairman in 2019.
This time it's the turn of co-founder and Alibaba's first-ever programmer, Eddie Wu – who will take the CEO role at Alibaba Group, succeeding current CEO Daniel Zhang.
Eddie, who currently serves as Chairman of the Group's Taobao and Tmall Group, will take the helm from September 10.
While current CEO Zhang will continue to lead the Alibaba Cloud Intelligence Group as CEO and Chairman.
This move will also see co-founder and Executive Vice Chairman Joseph Tsai take over as Group Chairman.
This executive reshuffle follows the announcement in March that the Group is restructuring – separating into six separate business groups.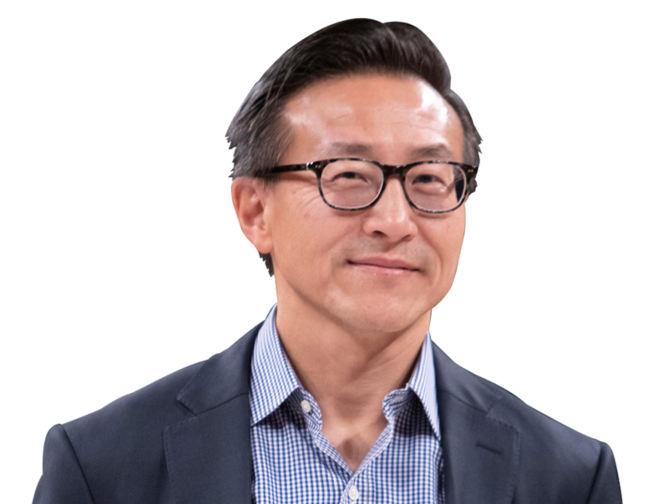 Alibaba Group co-founder Joseph Tsai to become Alibaba Group Chairman in latest reshuffle
Alibaba Group's restructure into six business units amid regulatory crackdown
News of the split of business units is unsurprising given the crackdown by China in recent years on monopolistic behaviour.
Alibaba Group has been under intense scrutiny by Chinese officials since 2020, with founder Ma formally stepping down as Chairman in 2019, handing over the company reins to Zhang and then fading out of sight.
News of the restructure earlier this year in March came just as tensions between Beijing authorities and Alibaba seemed to have thawed, with founder Jack Ma spotted in a rare public appearance since the government intervened three years ago.
Though not implicitly stated, restructuring of the US$220 billion Chinese tech giant into six separate business units, each operating like a holding company and with their own board of directors, is designed to appease Chinese regulators, as well as to unlock shareholder value, with Alibaba Group looking to pursue independent IPOs for some of the entities.
The six business groups are:
Alibaba Cloud Intelligence
Taobao Tmall Business
International Digital Commerce
Local Life
Cainiao
Dawen Entertainment
Reshuffle comes amid growth of Alibaba's cloud business
Zhang's move away from the CEO and Chairman role is largely thanks to the rapid growth of Alibaba's cloud business, of which Zhang is CEO and Chairman.
In this new arrangement, Zhang will now be able to focus solely on the cloud business, which generated US$2.7 billion in revenue in the first quarter of 2023, making up 9% of total revenues.
The business, which includes the firm's cloud computing business, large language model efforts and enterprise messenger Dingtalk, is integrating its large language model Tongyi Qianwen into the Group's family of businesses.
In a memo to staff seen by Reuters, Zhang said the spin-off of the cloud unit was approaching a crucial stage and that it was the right time for him to dedicate his full attention to the business.
"From a corporate governance perspective, we also need clear separation between the board and management team as the Cloud Intelligence Group proceeds down the path to becoming an independent public company," he said.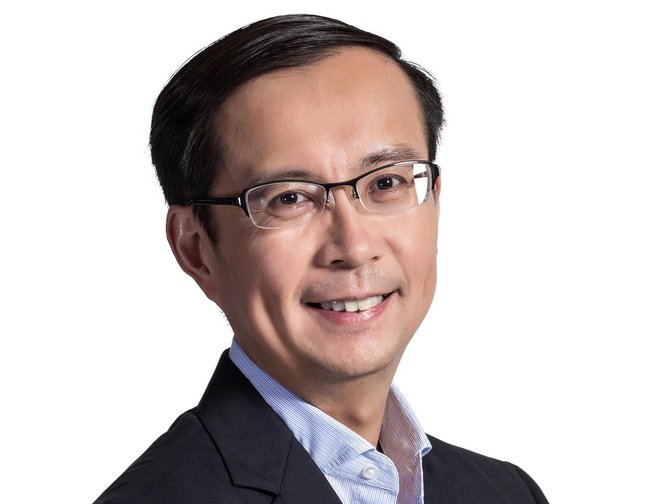 CEO since 2015, Daniel Zhang is stepping down to focus on the Group's growing cloud business
Who is the new CEO of Alibaba Group – Eddie Wu?
Currently serving as Chairman of Taobao and Tmall Group, Alibaba's e-commerce services, Eddie Wu will take the Group CEO role from Zhang from September 10.

In this new role, he will continue to lead both of those platforms. Taobao is a leading Chinese online shopping platform, while Tmall is a spin-off of Taobao, and focuses on business-to-consumer online retail.
Though not widely known outside of Alibaba Group or China, Wu is one of 19 original co-founders of Alibaba, joining Jack Ma, and was the Group's first programmer in 1999. He is also credited internally with spearheading the tech company's transition to the mobile era with the launch of Taobao's mobile app.
As well as leading technology during the setup of the company, Wu has held various executive tech roles during his nearly 25-year career at Alibaba, including CTO roles both at Taobao, and at Alipay, Alibaba's mobile and online payment platform.
He also served as director of subsidiary Alibaba Health Information Technology, and founded in 2015 Vision Plus Capital, a VC firm that focuses on investing in advanced technologies and digital healthcare.
Wu first met Jack Ma in 1996, when they both worked at China Yellow Pages. The following year, he followed Ma to Beijing to build Alibaba. Wu is also credited with introducing Ma to another Alibaba co-founder, Shi Yufeng, a techie then working at the Central Weather Bureau.
Wu holds a computer science degree from the Zhejiang University of Technology.