People Moves APAC: Adidas, Honda, IKEA, Barclays, KPMG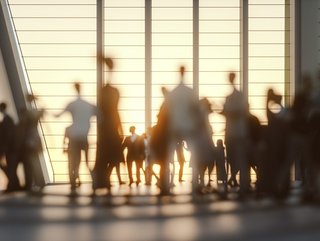 CEO appointments made for big firms across APAC, from IKEA India to Honda Cars India to Adidas Greater China – this week's roundup of executive moves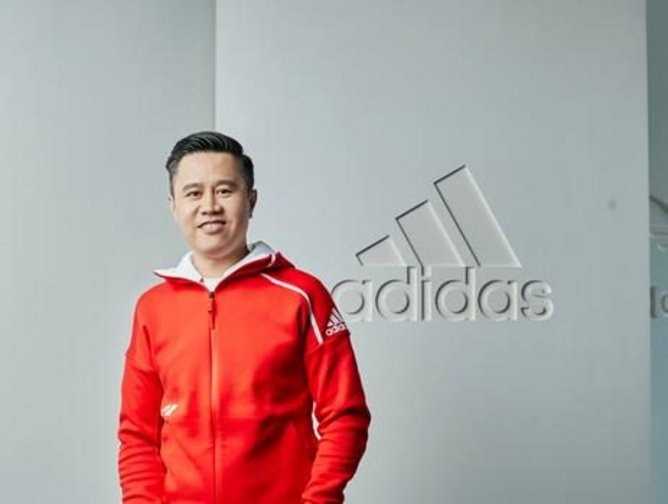 Adrian Siu named new CEO of Adidas Greater China
Seasoned sporting goods industry leader Adrian Siu has been named as the new chief executive of Adidas Greater China, as the sportswear giant looks to boost sales following 15% losses in the Chinese market.
An experienced group managing director skilled in brand building, consumer marketing, channel development, retail operations, distribution expansion, digital brand commerce and strategic business planning, Adrian has been with Adidas Greater China for the last six years, recently serving as Senior VP of Commercial. He also previously spent 14 years with Adidas, from 2002 to 2015, where he held numerous management roles for the sporting brand's Hong Kong operation. In-between his two stints at Adidas, Siu served as chief executive for Cosmo-Lady, an intimate wear brand in China.
Adrian began his career at Unilever in Hong Kong where he spent seven years as senior sales manager. He has an MBA from The Hong Kong University of Science and Technology.
Takuya Tsumura named new president and CEO of Honda Cars India
Honda veteran Takuya Tsumura has been named the new president and CEO of Honda Cars India, effective April 1, 2022. With Honda for more than three decades, Takuya, 54, has vast experience in the automotive industry and has held various leadership roles across various international markets including Thailand, Australia, China, Japan, Turkey, and for Europe. For three years, from 1997 to 2000, he was head of Honda for the South Asian countries.
Susanne Pulverer named first female CEO of IKEA India
Ikea veteran Susanne Pulverer has been appointed Ikea's first women CEO and chief sustainability officer for its India business, one of the fastest-growing markets for the Ingka Group (the largest Ikea franchisee that operates 465 Ikea stores globally).
Susanne joined Ikea in 1997 as environmental manager and has held various leadership roles for the Swedish furniture retailer. At Ikea Sweden, she held a number of roles across different business categories, and at Ikea India, she had two previous stints, first serving as head of the purchasing function for Ikea South Asia and then leading market development for Delhi-NCR, where she also drove the sustainability agenda and local community initiatives. She also spent five years as Managing Director of Ikea Communications, the in-house agency of Ikea, during which time she led the organisation through a major transformation to drive better business and people results. She most recently spent three years in the Netherlands as group business risk and compliance manager for the Ingka Group.
In her new role as CEO and CSO for Ikea India, Susanne says she will "further expand and establish Ikea as a meaningful, loved, and trusted brand in the country keeping our long-term 2030 commitments in focus".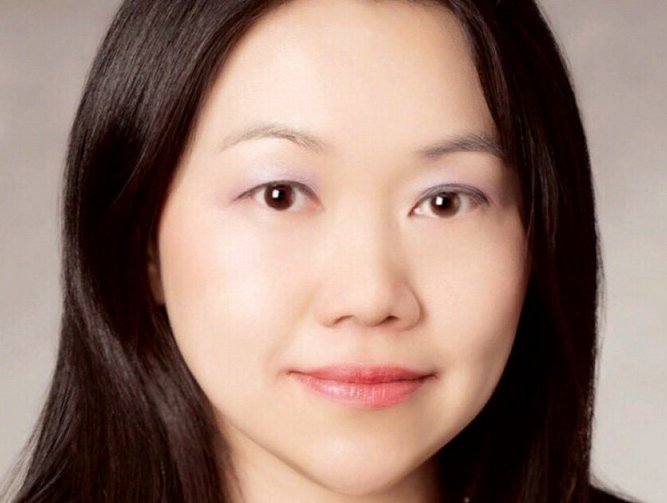 Carrie Chen named co-head of Barclays investment division in Greater China
Currently Barclays' vice-chair of investment banking for Greater China, seasoned banker Carrie Chen has been promoted to a shared leadership role, as co-head of the bank's investment banking division in Greater China, as the bank reinforces its commitment to the APAC franchise. In this role, which she will take on alongside her current role, Carrie will be responsible for broadening and deepening coverage in the Greater China market.
With close to 20 years in China investment banking under her belt, Carrie is a "seasoned banker with a proven and consistent track record in Greater China deal-making, coupled with strong leadership experience", says Vanessa Koo, head of investment banking, APAC.
Carrie joined Barclays in 2020 and has built a track record in advisory and capital markets transactions for blue-chip Chinese clients across a broad range of sectors. Prior to Barclays, Carrie spent five and a half years with Morgan Stanley, as managing director, responsible for client coverage and deal origination. She has also held various leadership roles at Deutsche Bank, Merrill Lynch, as VP, and Macquarie Capital Funds. She began her career as an analyst with McKinsey in New York. She has a master's degree in financial engineering from Columbia.
John Munnelly appointed chief digital officer for KPMG Australia
Sydney-based KPMG partner John Munnelly has been promoted to the role of chief digital officer, as the consulting firm reinstates this executive role due to the rapid increase and pace of technology transformation in the market.
With KPMG since 2015, when he joined as part of the firm's acquisition of Microsoft gold partner Hands-On Systems, John was CEO of Hands-on Systems for more than two decades. He became a partner at KPMG in 2017 serving as Global Microsoft Business Applications lead and partner in charge for cloud implementation services in Australia. He was also previously the CEO of KPMG and Commonwealth Bank ERP and accounting software joint venture Wiise, where he remains an executive director.
In this newly restored role of chief digital officer at KPMG, John will lead the firm's ambitious technology agenda ensuring both KPMG clients and employees are supported. He has a degree in finance and economics from the University of Sydney.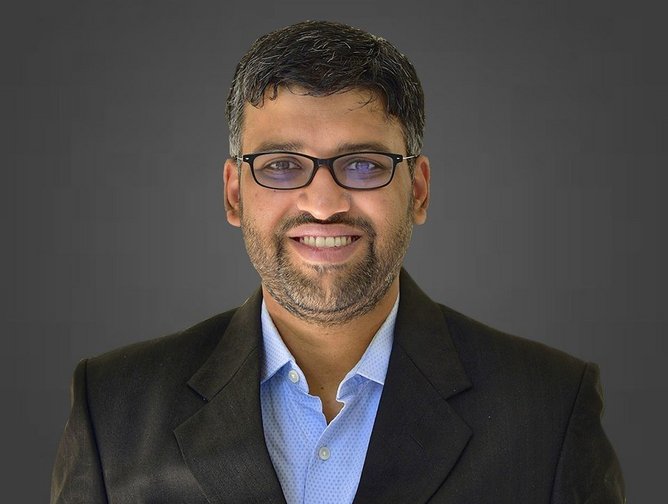 Former Salesforce leader Vivek Iyer to head product at Darwinbox
Ex-Salesforce and Kony Product management executive Vivek Iyer is appointed VP of Product for Darwinbox, Asia's leading HR Tech platform. Vivek is tasked with leading the unicorn's product and engineering team, spearheading the company's goal of becoming a tech leader in the human capital management space worldwide. "My mission will be to accelerate Darwinbox's product innovation in alignment with our business goals and market needs, and I could not be more enthused to amplify our HRMS platform's value proposition for our customers," says Vivek.
With an 18-year stint in software engineering with leading multinationals, Vivek has worked across the entire spectrum of product management and has "vast experience across mobile application development, enterprise middleware, API management, and SaaS in the enterprise software space both in India and in the United States", according to Chaitanya Peddi, Co-founder & Product Head at Darwinbox.
Most recently, Vivek worked at Salesforce where he maximised value for hundreds of customers as part of its Industries Cloud. Prior to this, he spent 10 years with Kony building its mobile security, messaging and marketplace offerings, while leading a team of over 60 engineers, product managers and technical writers. Vivek has an MBA from IIM, Calcutta and is an alumnus of Anna University, Chennai.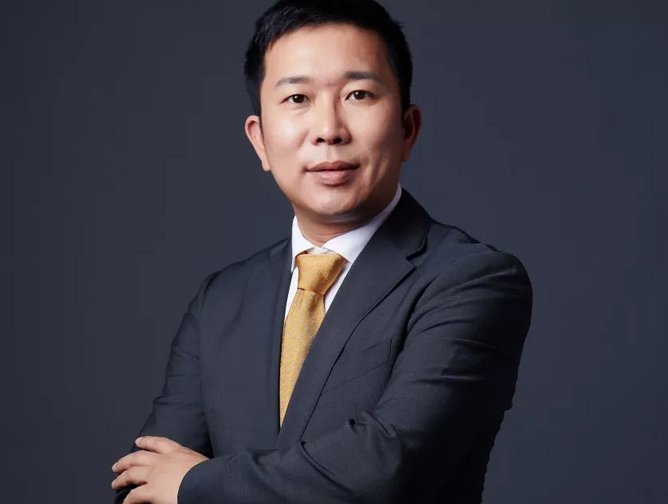 Huapeng Wu named new chief executive at Chindata
Chindata veteran Huapeng Wu has been named the new CEO for Bain Capital-backed data centre operator Chindata and will take charge of the strategic cooperation, eco construction and business development in China.
With 20 years of experience in the internet industry under his belt, along with expert team building, Huapeng has a "deep understanding and first-hand practice of the construction of the digital economy and ecosystem", says Alex Ju, founder of Chindata Group. Wu joined Chindata in 2019 as head of the company's domestic business and was credited in a company statement with having strengthened the data centre operator's customer network, telecom partnerships and government relations.
Back in 2006, Huapeng founded the iTechClub, which has grown to become the elite club of the technology elite and helped to build the Internet Technology Whampoa Military Academy. In 2019, he was elected as an academician of the prestigious Academy of Engineering Science and Technology in Developing Countries.
Oi-Yee Choo announced as CEO for ADDX
Investment banking veteran Oi-Yee Choo is named the new chief executive of Singapore Exchange-backed private market platform ADDX.
Joining the company as COO in 2020, Oi-Yee has more than 20 years of capital markets experience in banking, and has worked on notable M&A and IPO deals, including the listing of Suntec REIT and Parkway Life REIT on Singapore Exchange. Prior to joining ADDX as COO, Oi-Yee spent six years at UBS as head of investment banking for Singapore. She has also held executive director roles at Morgan Stanley, Nomura Singapore, and was Vice President at Citigroup Investment Bank for seven years.
She started her career as an accountant with Arthur Andersen after graduating from NTU Singapore with a degree in accountancy. She also has an MBA. She is excited about the shifting investment landscape, especially blockchain, and believes Singapore can step up and lead the democratisation of capital markets.