Panasonic switches from TVs to EVs for sustainability vision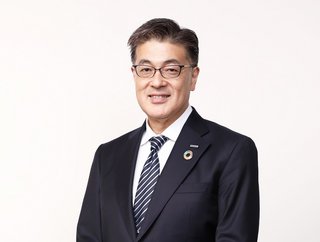 Group CEO of Panasonic Holdings Corporation, Yuki Kusumi
Japan's Panasonic, famous for its consumer electronics, has changed focus to make EV battery technology its top priority, and profits are booming
Not so long ago, if you were watching TV, chances are you were doing so on a Japanese brand. Companies like Hitachi, Toshiba, Sony, Sanyo, Sharp and Mitsubishi became synonymous with the latest and greatest consumer electronics. And then there was Panasonic.
Even now, Panasonic screens and monitors are renowned for their superior quality, but market forces have effectively put the TV arm of the Group out of business. Panasonic closed television production plants across the globe, from the US to Vietnam, and now outsources to the Chinese manufacturer TCL.
As TV sets have become cheaper, largely down to cheap Chinese production, more and more 'traditional' brands have thrown in the towel. Hitachi stopped in-house production a decade ago, while in 2018 Toshiba sold its TV business to China's Hisense Group.
But there is a happier ending to this manufacturing melodrama, with Panasonic Group ditching loss-making aspects of the business and increasing its focus on the new energy opportunity.
Panasonic aims to put planet first with Green Impact
Founded in 1918, Panasonic Group always had long-term goals. In 1932, founder Konosuke Matsushita established an astonishing 250-year plan spanning ten generations.
Current Group Chief Executive Officer of Panasonic Holdings Corporation, Yuki Kusumi, has set out his own vision for the remaining 160 years of the original founder's vision.
Top priority is the environment, with the group embracing the Panasonic Green Impact. This ambitious plan aims to 'create impact that reduces CO2 emissions by more than 300 million tons, or about 1% of current total global emission'.
The aim is also to achieve net-zero CO2 emissions of all operating companies by 2030.
This realignment means that the company has set the automotive battery business as the number-one priority. In the last financial quarter, Panasonic Energy signed a contract to supply batteries for commercial vehicles in the US with leading zero emissions mobility company Hexagon Purus.
Panasonic Energy also started discussions on a deal with Mazda for long-term collaboration on batteries and EVs.
The good news is, this shift is also affecting the bottom line. For the three months to June 2023, sales were up 3% YoY, while operating profit rose 42%. Net profit increased by 310%.
With results like that, who knows where Panasonic will be in 160 years' time.
TIMELINE – Tech Milestones from Panasonic
1923 – Battery-powered bicycle light
1927 – Electric iron
1970 – Direct-drive turntable
1977 – Thin radio
1990 – Camcorder with image stabiliser
1996 – Second-generation mobile phone
1997 – HIT solar cell
2000 – DVD recorder
2005 – LCD TV
2009 – Household fuel cell
2015 – 4K laser projector
2016 – Delivery robot
2021 – Vacuum heat insulating glass
******
For more business insights check out the latest edition of Business Chief Middle East & Africa and be sure to follow us on LinkedIn & Twitter.
You may also be interested in Business Chief US & Canada.
Please also check out our upcoming event - Sustainability LIVE in London on September 6-7 2023.
******
BizClik is a global provider of B2B digital media platforms that cover Executive Communities for CEOs, CFOs, CMOs, Sustainability Leaders, Procurement & Supply Chain Leaders, Technology & AI Leaders, Cyber Leaders, FinTech & InsurTech Leaders as well as covering industries such as Manufacturing, Mining, Energy, EV, Construction, Healthcare + Food & Drink.
BizClik – based in London, Dubai, and New York – offers services such as Content Creation, Advertising & Sponsorship Solutions, Webinars & Events.