Spark carries out New Zealand's first 5G test with speeds of 9Gbps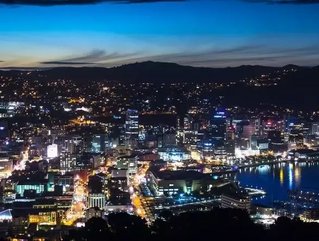 New Zealand telco heavyweight Spark has unveiled the country's first live 5G mobile test site in Wellington.
Measuring speeds of more than nine gigabits per second, Spark's 5G represents a solution that is nine times faster than the residential fixed line fibre available in New Zealand. It also has the potential to be up to 100 times faster than 4G mobile networks.
The trial, located on the Stout Street Exchange Building, was deployed with specialist equipment and technical support from technology partner Huawei.
See also:
It will test speeds, coverage and the parameters of the spectrum in a real-world environment. The trial will be live throughout March and Spark hopes to have 5G solutions on the market by the end of the year, ahead of the likes of Telstra and Optus in Australia, which have committed to a 2019 rollout.
Spark's Managing Director Simon Moutter said: "Many people have now heard of concepts like self-driving cars, smart cities, virtual and augmented reality. Unleashing the full potential of these concepts will require a fast wireless network with a super-fast response time.
"5G will deliver significantly faster speeds and more capacity than previous mobile technology and will support the connectivity of multiple devices with very low response times. It will take us from a world of connecting people to each other and the internet to a world of connecting almost everything."
Moutter also said that Spark is building a 5G lab in Auckland to showcase the potential of 5G for business and consumers.