Using configuration management tools to break down siloes
By Mat Clothier, CEO of Cloudhouse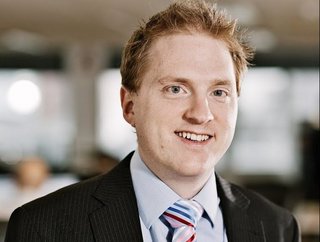 Mat Clothier, CEO of Cloudhouse, explores how configuration management tools can provide insight into traditionally siloed sectors and improve efficiency
Many large corporations have traditionally had siloed structures, whereby employees or functions are separated by location, department, or area of specialism. These teams have common objectives and shared expertise, which can be a big positive: typically, employees communicate and collaborate closely within their silo.
However, the downside is that they may have little or no contact with the other groups. This can mean that opportunities for better and more efficient working practices are missed. Teams may neglect to share information with one another, and in some cases even deliberately avoid doing so. This culture can lead to inefficiencies, with work and costs being duplicated unnecessarily.
Within siloes, the tight-knit teams may work well together, but the structure can leave CTOs and CIOs with a real problem when it comes to IT oversight. Separate teams may be covering areas such as data, applications, and servers, and processes can become obscured between people who work on the same systems.
Siloed team structures can also have implications when it comes to ensuring that policies are up to date across the full IT suite – an essential component of compliance. This of course also brings the increased potential for negative customer experiences. For example, one team may have a supplier dashboard that is a key tool to their operations – but if only the people that put it together fully understand it and know how to utilise it, this creates a vulnerability.
A change of approach: breaking down siloes in your business
The DevOps philosophy grew out of the difficulties of managing the separation between IT operations and software development. It used to be that developers wrote the code, then handed it over for deployment, often working entirely separately to the operations team. But this approach is no longer practical, in a world of continuous delivery with releases occurring much more frequently.
It has become essential for teams to work together to improve efficiency, consistency, and reliability. The DevOps movement has led to numerous functions being combined, fuelling digital transformation. Many companies now take this approach to software development, including Facebook and Amazon.
A joined-up approach is especially important in customer-facing services, in order to make sure that they receive an excellent experience. Without careful and consistent management, there is high potential for reputational damage.

The challenge of bringing technologies together
Service management professionals are being tasked with bringing technologies together to ensure complete end-to-end alignment. Gaining a full understanding of everything that exists across all siloes, making sure nothing is overlooked, can be a time-consuming and complex task. If you need to centralise, configuration management tools can be a wise investment.
These tools are particularly well suited to the challenge of breaking down siloes, allowing visibility into all sectors of the business and giving full insight of every element. They are vendor agnostic, equipping businesses to pinpoint and identify exactly what they have - and where - collating the data from many systems to one location and giving a single window onto the full IT suite.
This single source of truth means you can quickly and easily identify issues and inconsistencies. The monitoring tools also enable you to set up integrity validation alerts, making it possible to automate security and compliance assessments. They allow you to ensure all policies are up-to-date and checked against the highest industry policy standards, such as the Center for Internet Security's 20 critical security controls, improving resilience, and keeping you one step ahead.
Configuration management tools also store the total configuration state of every node, making it easy to compare systems and environments, or see how a single system has changed over time. A single click can help to uncover cluster consensus and give a visual representation of the differences for rapid troubleshooting – right down to the line level of a configuration file.
Uncover issues as they happen
This oversight surfaces anomalies that might otherwise go unnoticed, catching misconfigurations before they can be exploited. The tools can validate processes automatically as they happen and alert the relevant parties if something goes wrong. Armed with this insight, you can begin to resolve issues immediately.
The tools can also help with centralised cost management. In siloed structures, individual teams may purchase and install software independently of one another. Over time, this can lead to an unwieldy and complex suite: configuration management tools allow you to quickly identify what's out of date, obsolete or non-compliant.
When making the move away from a siloed structure, these tools help to smooth the path. They provide a data-driven way to track processes and give peace of mind that nothing has been overlooked.