Indian consultancy LTIMindtree posts 19% revenue hike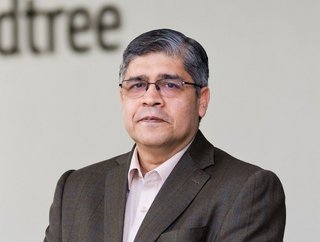 Debashis Chatterjee, Chief Executive Officer and Managing Director of LTIMindtree
The global digital transformation consultancy LTIMindtree, which is headquartered in Mumbai, posted soaring revenue as digital acceleration continues
It's been a good year for global technology consulting and digital solutions company LTIMindtree, with a near 20% hike in revenue for FY23.
The Mumbai-based company, which operates globally, employs more than 84,000 people in 30 countries and handles digital transformation journeys for around 700 clients. In the Middle East, LTIMindtree has offices in the UAE, Saudi Arabia, Qatar, and Kuwait.
The latest figures mean that annual revenue leapt to US$4.87 billion (in terms of order inflow) and is further affirmation that when it comes to digital transformation, there is still plenty of work out there to be done. If proof were needed, the announcement from LTIMindtree comes hot on the heels of Google Cloud turning a profit for the first time.
"We are pleased to report a strong FY23, with a broad-based full year revenue growth of 19.9% in constant currency," said Debashis Chatterjee, Chief Executive Officer and Managing Director of LTIMindtree.
"As we move to unified systems & processes, we are ready to exploit the synergies. We added 31 new clients for Q4 and increased our count of US$50 million plus customers by 2 to 13.
"Client requirements have changed over the last quarter, and we are now meeting the new requirements to deliver cost savings which are being directed to fund in-flight transformation programs."
As of March 31, the firm has 728 clients, made up of the following:
US$1 million+ clients total 383
US$10 million+ clients total 81
US$50 million+ clients total 13
Recent merger pays dividends as new client wins show
There were some significant wins for the consultancy in 2023. Just last week, LTIMindtree was selected as the key digital transformation partner by UK-based electronics retailer Currys, and tasked with enabling Currys to strengthen its market position and enhance omnichannel revenue streams.
onsemi, a global leader in intelligent power and image sensing technologies, chose LTIMindtree as a strategic service provider for developing its next-generation enterprise IT support platform. This is part of onsemi's strategy to streamline operations and invest in electric vehicles, alternative energy, and industrial automation.
Hellenic Bank in Europe chose LTIMindtree as their exclusive strategic sourcing partner for their digital transformation program improving the customer experience.
LTIMindtree – a Larsen & Toubro Group company – combines the strengths of Larsen and Toubro Infotech and Mindtree in solving complex business challenges and delivering transformation at scale. L&T merged with Mindtree in 2022.