Why Alibaba is creating six business groups to unlock value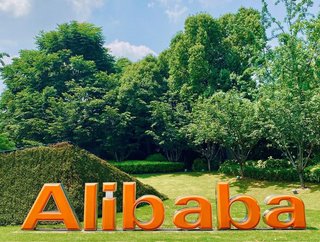 Chinese tech giant Alibaba Group will divide into 6 business groups
Alibaba Group has announced it will divide the US$220bn tech giant into six separate business groups in restructuring aimed at unlocking shareholder value
Alibaba Group, the US$220 billion Chinese technology giant, has announced a major shakeup that will see it divide into six commercial groups – opening the door for potential IPOs.
This looks like quite a turnaround for the company, founded by Jack Ma in 1999, after it was scrutinised by Chinese officials in late 2020 amid a monopoly crackdown, bringing its IPO of fintech arm Ant Group to a grinding halt.
Tensions between Beijing authorities and Alibaba seem to have thawed. At the end of last year, Ant Group received approval from the China Banking and Insurance Regulatory Commission to more than double the amount of registered capital to US$2.7 billion.
That news came just a day before Alibaba announced quarterly income had soared by 138% to reach US$6.6 billion, with sales increasing by 2% to US$35.9 billion in the same period.
Alibaba is on the verge of announcing its latest quarterly results, so this latest news from the chairman and CEO Zhang Yong is timely. It also came just a day after founder Ma was spotted in a rare public appearance since the government intervened three years ago. Even more significant, this appearance was in China – an orchestrated photo opportunity at a school in Hangzhou, where Alibaba is based, and reported in the South China Morning Post (which happens to be owned by Alibaba).
It would be naive, perhaps, to think the events are unrelated.
Reform measures will help Alibaba create the future
News of the restructuring was shared by Zhang in a letter to employees that stated: "Only by self-reform can we create the future", as the group launched a new round of corporate governance.
This reform has been "unanimously approved by the group partners and the board of directors" according to the company and is being used to "redefine and structure the governance relationship between Alibaba Group and various businesses".
Central to the restructuring is that each division will establish its own board of directors, with the group operating like a holding company.
The six business groups will include:
Alibaba Cloud Intelligence
Taobao Tmall Business
International Digital Commerce
Local Life
Cainiao
Dawen Entertainment
In terms of leadership, Zhang Yong remains chairman and CEO of Alibaba Group and will also serve as CEO of Alibaba Cloud Intelligence Group.
Dai Shan is CEO of Taobao Tmall Business Group, Yu Yongfu appointed as CEO of Local Living Group, Wan Lin continues as CEO of Cainiao Group, Jiang Fan as CEO of Overseas Digital Business Group, and Fan Luyuan is appointed CEO of Dawen Entertainment Group.
"To solve the development of productivity and create differences, we must first start with the transformation of production relations," said Zhang.
It is thought that dividing the huge group into six specialist companies will help allay monopoly fears that were previously raised by the Chinese authorities.
Shares in Alibaba rose 16% in early trading in Hong Kong on Wednesday (29 March) off the back of the news, and there is potential for them to go much higher, with Alibaba shares widely seen as being undervalued – unlocking its true potential.