These are the five most influential people in AI in Asia
Kalika Bali is Principal Researcher at Microsoft India / Credit: Microsoft
Named in TIME Magazine's 100 Most Influential People in AI in 2023, these five leading technologists are riding the AI wave in Asia
This week saw TIME magazine release its TIME 100 AI list, recognising for the first time the 100 most influential people driving the future of artificial intelligence.
The list, which features some of the world's best-know names in tech – from ChatGPT co-founder Sam Altman to Nvidia CEO Jensen Huang – was assembled following nominations and recommendations from industry leaders.
Covering four categories – leaders, innovators, shapers and thinkers – the list includes executives of leading tech companies, from Salesforce to Microsoft, Intel to Google DeepMind, alongside professors, investors, government advisors, scientists, researchers, artists and writers.
Here, we take a look at the five most influential people in AI in Asia.
1

CEO, Chairman, Baidu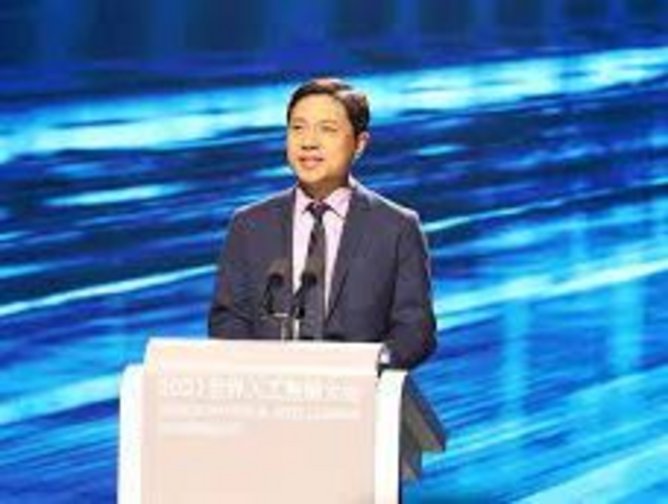 Robin Li, CEO, Baidu / Credit: Baidu
Co-founding Baidu in 2000, Li has served as CEO of China's largest search engine since 2004. The Beijing-based search provider's AI arm Xiaodu recently launched its first AI smartphone and in March, Baidu released Ernie Bot, its own large language model – marking China's first significant threat to ChatGPT.
Just a few months later, Baidu launched an improved version Ernie 3.5 which Li claims outperforms ChatGPT-4 in various Chinese language capabilities. The plan is to roll out Ernie 4.0 by the end of 2023.
In August, Baidu became the first tech company in China to gain government approval for the public rollout of an LLM.
During a recent earnings call, Li told investors that GenAI and LLMs "hold immense transformative power in numerous industries, presenting a significant market opportunity for us".
Li was recently enlisted by the Ministry of Industry and Information Technology in Shanghai to lead a special task force that will draw up the new LLM standard.
Prior to founding Baidu, Li worked as an engineer for Infoseek, a pioneer in the search industry, and was a senior consultant for IDD Information Services. He has a bachelor's degree in information science from Peking University and a master's in computer science from the State University of New York at Buffalo.
2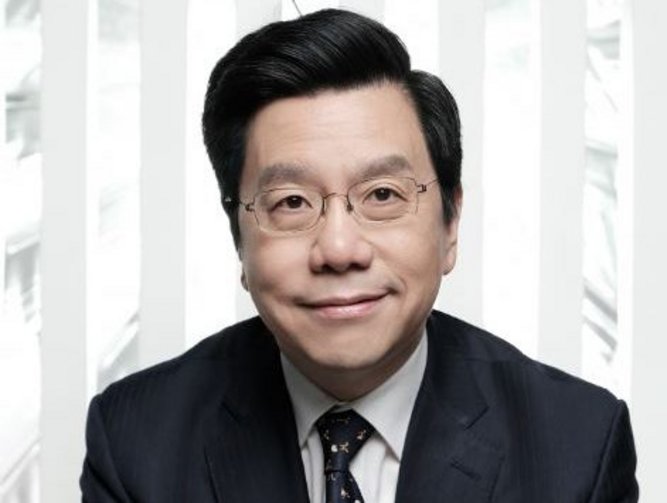 AI expert Kai-Fu Lee is CEO of Sinovation Ventures
Kai-Fu Lee claims he created the world's first large-vocabulary speech-recognition model for his doctoral dissertation more than 30 years ago.
And then in July this year, the Taiwanese computer scientist, who has more than 40 years of computer engineering under his belt, launched a new language startup, 01-AI – a company that is building AI 2.0 platforms and applications.
He writes widely and often on AI and society, in particular the disruptions it will bring to the workplace and the urgent need for regulation.
As founder and CEO of Sinovation Ventures, a VC firm focused on developing the next generation of Chinese high-tech companies, Kai-Fu Lee manages US$3 billion in Chinese high-tech assets. He is also President of Sinovation Venture's AI Institute – which he established in 2016 and is committed to speeding up the integration of AI technology and real-world applications by leveraging leading technological and research capabilities around the world.
Prior to founding Sinovation in 2008, the now 61-year-old served as President of Google China and also worked as a senior executive at Microsoft, SGI and Apple.
He has a degree in computer science from Columbia University, a PhD from Carnegie Mellon University and doctorate degrees.
3
Principal Researcher, Microsoft India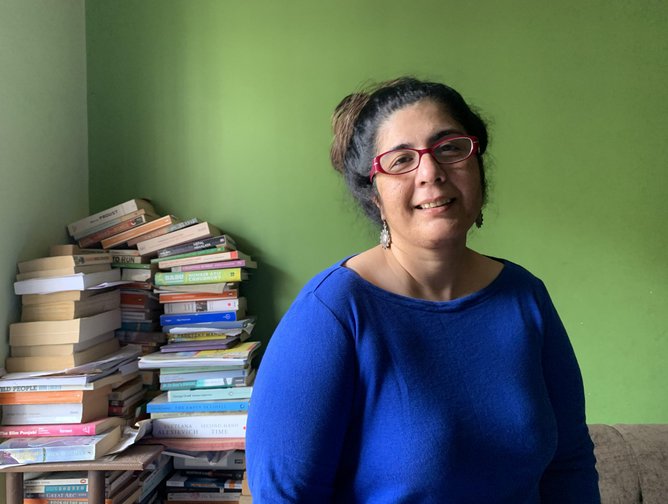 Kalika Bali is Principal Researcher at Microsoft India
As a senior researcher at Microsoft Research in India, specch technologist Kalika Balis is working to ensure that the AI boom is inclusive of marginalised languages.
Bali, who started her career as a linguistics professor, works across ML, natural language systems and applications and technology for emerging markets with a focus on the use of linguistic models for building technology that offers a more natural human computer.
She has worked with the Bill & Melinda Gates Foundation to build 'gender intentional' datasets in five Indian languages that together are spoken by over 1 billion people. While her current project focuses on code mixing, the common practice of using multiple languages in a single conversation or utterance with the goal of ensuring AI tools can cater to such communities. Siri, Cortana and Google Voice would become true personal assistants once they comprehend a brew of multiple languages, she says.
Armed with a PhD in phonetics from the University of York and following two years spent as a linguists professor at the University of the South Pacific in Fiji, Bali moved into speech technology, first with a statup spun out of IISc called PicoPeta Simputers and a stint at HP Labs before joining Microsoft.
She also serves on several government and other committees that work on Indian Language Technologies.
4
Minister of Digital Affairs, Taiwan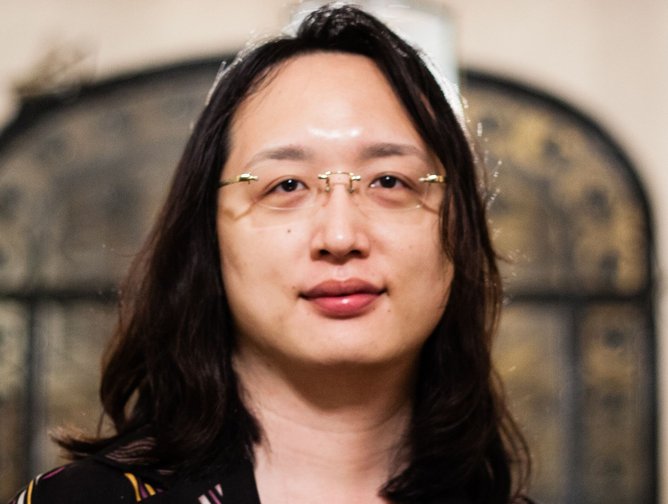 Audrey Tang is Taiwan's first-ever Digital Affairs Minister
As Taiwan's first-ever Digital Affairs Minister, and the youngest in the country's history, Audrey Tang is charged with ensuring Taiwan's digital resilience and balancing the risks and opportunities that AI presents.
Transparency is at the core of Tang's work and according to TIME, she is working to see how AI can be used to enhance democracy and especially with regards to AI regulation.
Her experience both as a software developer and digital rights activist make her a valuable asset to the government in navigating challenges related to technology and government transparency.
She recently visited the with the UK's Department for Science, Innovation and Technology where she shared views "on issues related to digital governance and digital industry cooperation", the Ministry said.
Described as one of the 10 greatest Taiwanese computing personalities, and the first transgender and first non-binary official in the top executive cabinet, Tang has worked with the government since 2015 when built the media literary curriculum for Taiwan's schools.
In the private sector, she has worked as a consultant with Apple on computational linguistics, with Oxford University Press on crowd lexicography and with Socialtext on social interaction design.
5
Professor, Chinese Academy of Sciences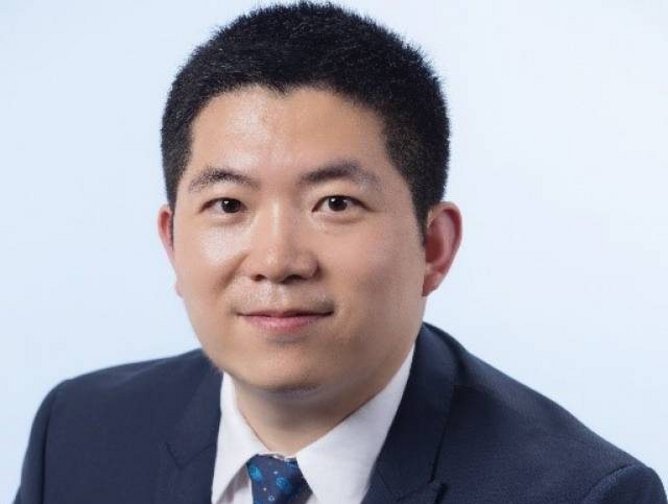 Yi Zeng Professor, Chinese Academy of Sciences
As a professor at the Chinese Academy of Sciences, Yi Zeng is working on Brain-Inspired Intelligence – AI systems designed to be as similar as possible to human brains. His long-term goal, he says, is propose and implement a cognitive computation model for brain-inspired artificial general intelligence – the 'brain' for future intelligent living machines.
As founding director of the Research Center for AI Ethics and Sustainable Development at Beijing Academy of AI, also works with institutions and organisations all over the world on shaping ethical frameworks for the technology.
He was instrumental in the creation of the Beijing AI Principles, helped to develop UNESCO's Recommendation on Ethics of AI and is "highly involved in policymaking through national governance committees", he told Time Magazine.
***********

For more business insights, check out the latest edition of Business Chief Middle East & Africa and be sure to follow us on LinkedIn and Twitter.
You may also be interested in the Business Chief US website.
Please also check out our upcoming event – Procurement & Supply Chain LIVE in London on September 26-27, 2023.
BizClik is a global provider of B2B digital media platforms that cover executive communities for CEOs, CFOs and CMOs, as well as leaders in Sustainability, Procurement & Supply Chain, Technology & AI, Cyber, FinTech & InsurTech. We also cover industries including Manufacturing, Mining, Energy, EV, Construction, Healthcare and Food & Drink.
BizClik, based in London, Dubai and New York, offers services such as content creation, advertising and sponsorship solutions, webinars and events.