Why China is cracking down on crypto mining and trading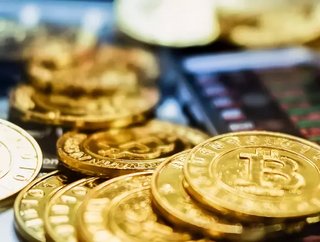 Digital currencies are facing tighter regulation in China, the world's largest miner, as it closes crypto mining clusters – coin values fall sharply
China's Vice Premier Liu H released a statement with the State Council on Friday calling for tighter cryptocurrency regulations to protect the country's financial system.
The news sent crypto coin values into a downward spin, with Bitcoin losing around 8% of its value and Ethereum and Dogecoin more than 11%. Latest figures showed Bitcoin had lost almost 50% of its value since its peak in April.
The statement said it was necessary to "crack down on Bitcoin mining and trading behaviour, and resolutely prevent the transmission of individual risks to the social field."
"It is necessary to maintain the smooth operation of the stock, debt, and foreign exchange markets, severely crack down on illegal securities activities, and severely punish illegal financial activities."
The reason why a crypto mining clampdown in China would have such a devastating effect on currency values is clear – an estimated 65% of the world's crypto comes from China.
That's according to the Cambridge Centre for Alternative Finance (CCAF) that says that proportion of processing power for verifying transactions on blockchain ledgers is generated in the country (see infographics below).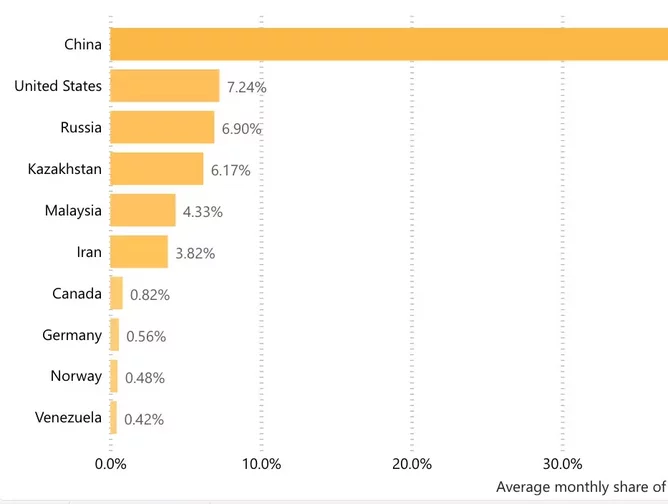 Massive energy consumption to mine crypto
Mining operations tend to be clustered, as the above illustration shows, and they are best suited to large data centres with low rent charges, temperate climates and cheap electricity.
Back in March, China targeted cryptocurrency mining projects in Inner Mongolia and gave them two months' notice of being shut down to reduce energy consumption.
The figures are startling. Inner Mongolia alone accounts for 8% of all bitcoin mining around the world – more than the entire United States at around 7.2%.
The mining of crypto currencies also uses more energy globally then entire countries, including Ukraine and Argentina. The estimated figure of 128 terrawatt-hour (TWh) per year could be as high as 343 TWh, according to the Cambridge Bitcoin Electricity Consumption Index, part of CCAF.