Australia's richest woman invests in UK's largest potash mine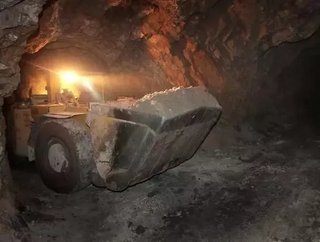 Gina Rinehart is the richest woman in Australia. She has just announced that she has invested £245 million in the UK's biggest potash mine.
The mine, valued at £1.7 billion, was given the go-ahead last year after a lengthy planning battle. It has promised to bring back mining to the region along with 1,000 jobs.
Rinehart's firm, Hancock Prospecting, announced the deal with Sirius Minerals, the company behind the Yorkshire mine, announcing that it would be worth £245 million deal.
Once upgraded, the mine aims to produce up to 20 million tonnes a year of a potassium-rich mineral called polyhalite, a type of potash fertiliser Sirius has dubbed the "fertiliser of the future".
Rinehart said: "This project delivers a new and natural product that is relevant to Hancock's focus on agriculture, and after years of field tests and across many crop types, demonstrated improved yields.
"Sirius has a large, high-quality mineral resource and is located in a stable jurisdiction with a competitive tax rate. The project has the potential to become one of the world's leading producers of multi-nutrient fertiliser and could have a life of 100 years – this fits with my approach of investing in strategic areas for the long term."
The mine extension met with opposition from a number of environmental and heritage groups, but generally received resident support; Sirius said the mine will increase the local economy by 10 percent.
Chris Fraser, the managing director and chief executive of Sirius, said: "We are delighted to have signed this agreement with such an experienced party in the mining industry, as well as one that has very successful and strong leadership, and a long-term and growing agricultural interest."
Business Review Australia & Asia's October issue is live. 
Follow @BizReviewAU and @MrNLon on Twitter. 
Business Review Australia is also on Facebook. 
SOURCE: [Guardian]