Top 10: Singapore's most transformational CEOs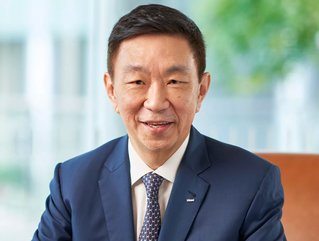 Loh Chin Hua is leading Keppel Corporation's biggest and boldest transformation
Heading up Singapore's largest companies, these 10 high-performing CEOs are among Asia's most skilled strategists and transformative leaders
From leaders in agri-business to banks, airlines to real estate, these 10 CEOs helm Singapore's best-performing companies by market cap and have earned their leadership stripes spearheading digital transformations and embedding
Here's what they do and how they've done it.
1
Group CEO
Market value: US$42.89 billion
Global 2000 rank: 181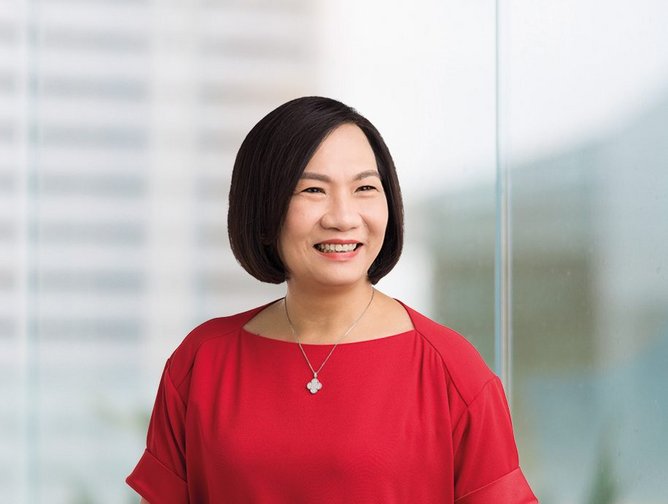 Helen Wong has nearly four decades of banking experience
The only woman on the list, and the first-ever woman to lead a bank in Singapore, Helen Wong is a seasoned financial expert, with nearly four decades of banking experience. She is credited with being the first-ever woman to run the Overseas Chinese Banking Corp. (OCBC), Singapore's largest bank by market value.
Since taking the helm of OCBC April 2021, Wong has led a steady execution of the bank's strategic priorities resulting in record profits – rising 18% in 2022 to a record S$5.75 billion. The first quarter of 2023 has also seen quarterly record net profits of S$1.88 billion, up 39%.
On the back of this, Wong secured increased pay in 2022, up 47% on the year before to S$11.2 million (US$8.50m).
Under her leadership, the bank has also enhanced its digital platforms including introducing market-first initiatives and has made significant progress in its sustainability agenda. OCBC has joined the Net Zero Banking Alliance and attained carbon neutrality in its banking operational emissions, while its sustainable financing commitments are on track to meet its target of S$50 billion by 2025 or earlier.
Wong started her banking career at OCBC in 1984, where she became the first China desk manager in Hong Kong within a year, before moving on to other banks.
She spent 27 years at HSBC, working her way up to chief executive of Greater China. She has vast experience in Greater China, covering a wide range of roles in capital markets, syndicated finance and corporate banking. She has featured in Fortune's Most Powerful Women International List 2021 and Forbes 50 Over 50 List 2021.
She is also Chairman of OCBC Wing Hang Bank (China).
2
Group CEO
Market value: US$61.9 billion
Global 2000 rank: 190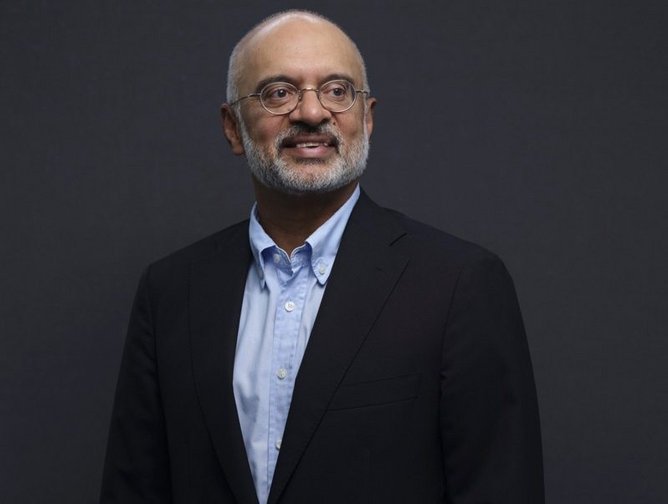 Piyush Gupta has transformed DBS into the 'world's best bank'
As CEO of DBS Bank 2009, Piyush Gupta has been the driving force behind the transformation of southeast Asia's biggest bank.
Founded in 1968, DBS now has more than 36,000 employees, and in 2022 posted record profits of US$6.2 billion, a 20% surge on the year before.
Under his leadership, DBS Bank has been named Best Bank in the World 2022 (Global Finance), World's Best Bank 2021 (Euromoney), and Global bank of the Year 2018 (The Banker) – the first bank in Asia to secure such global recognition.
Not just that, but the financial institution also featured in the top 10 most transformative organisations of the decade in 2019 by Harvard Business Review.
Gupta, who has been in the banking industry for four decades, is the man behind this transformation. He has taken DBS from the lowest ranked of Singapore banks in customer service in 2009, to one of the highest today, and expanded the bank's footprint throughout Asia via acquisitions and organic growth.
He spearheaded the bank's digitalisation, which has brought in more than twice the income on average than non-digital customers in the last five years and earned DBS the title of 'World's Best Digital Bank by Euromoney.
For his continued efforts, Gupta saw his annual earnings climb 13.2% to US$15.4 million in 2022.
Gupta is also Vice-Chairman of the Institute of International Finance in Washington, a member of the Singapore's Advisory Council on the Ethical Use of AI and Data, and sits on the boards of various institutions.
Prior to joining DBS, he had a 27-year career at Citigroup, including as CEO for southeast Asia and the Pacific. He led transaction services for Citi in Asia, then rose to regional head for the bank, participating in the creation of the bank's first data centres.
3
Wee Ee Cheong
CEO, Deputy Chairman
Market value: US$35.36 billion
Global 500 rank: 327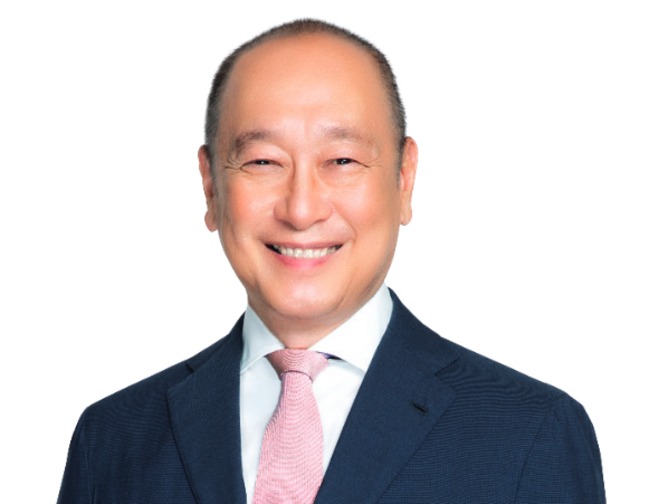 Wee Ee Cheong has served as CEO of UOB for the last 16 years
With more than 40 years of banking experience under his belt, Wee Ee Cheong has served as CEO of UOB for the last 16 years.
Wee has been instrumental in the bank's rise to become the leading consumer and SME bank in Southeast, and the third largest company in Singapore with a valuation of US$33.36 billion.
Last year, he led the bank's largest merger and acquisition in a decade, covering Citi's retail business in four key markets, and launched its flagship digital bank, earning him the CEO Leadership Achievement in Singapore by Asian Banker.
Last year saw UOB's core net profits reach record highs of S$4.8 billion (US$3.64 billion), an increase of 18% from a year earlier. This earned Wee a 30.2% increase in his annual salary, to S$14.2 million (US$10.78) in 2022.
The son of banking pioneer and UOB founder and chairman Dr Wee Cho Yaw, Wee has certainly earned his banking stripes, with more than three decades of experience in the financial sector.
Joining UOB in 1979, he has served in increasingly senior roles, including president and deputy chairman of the bank before being appointed CEO in 2007. He also serves as chairman of UOB China and is a director in several UOB subsidiaries, not to mention serving as director of The Institute of Banking & Finance
4
Khoon Hong Kuok
CEO, Chairman
Market value: US$18.27 billion
Global 500 rank: 346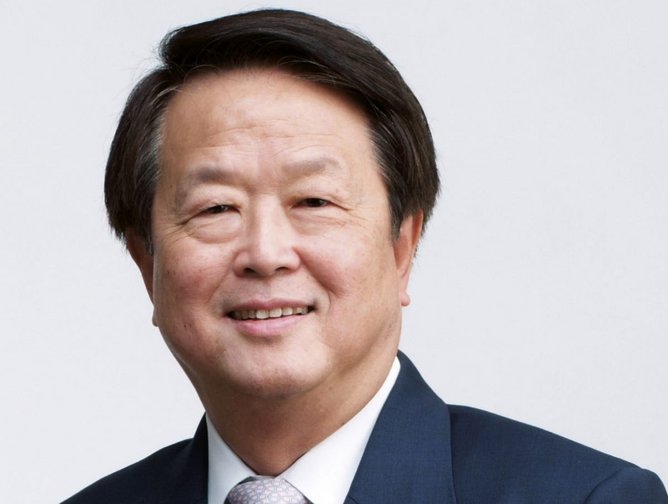 Khoon Hong Kuok co-founded Wilmar in 1991
Since co-founding Wilmar in 1991, Kuok Khoon Hong has built it into one of the world's largest palm oil producers, and one of the world's largest food producers.
Now an agribusiness giant, with more than 500 manufacturing plants, Wilmar's business activities include palm cultivation, oilseed crushing, edible oils refining, sugar milling and refining, and manufacturing of consumer products.
Serving as CEO and Chairman, the Singapore entrepreneur and businessman has more than 40 years of experience in the agribusiness industry.
Under his leadership, the Singapore-listed agri-food major has created hundreds of subsidiaries and expanded its footprint internationally. Kuok listed Wilmar's Chinese subsidiary Yihai Kerry Arawana in a US$2.1 billion IPO in October 2020 on the Shenzhen stock exchange.
In 1999, he created a joint venture with India's Adani Group – Adani Wilmar is one of India's fastest-growing packaged-food companies and recently listed on India's National Stock Exchange and Bombay Stock Exchange.
Kuok, who has a personal net worth of US$3.1 billion, according to Forbes, has also made other investments including in property. As well as taking a stake in Chinese billionaire Zhong Sheng Jian's Yanlord Land, he co-owns London's Aviva Tower with Indonesian billionaire and Wilmar co-founder Martua Sitorus.
Kuok is also a committed philanthropist, especially in education, and under his direction, the Wilmar Group is building, managing and supporting schools, as well as funding scholarships in the communities in which it operates. As well as donating S$13 million to The Straits Times School Pocket Money Fund, Wilmar has established a nature school in Indonesia.
Kuok secured full compensation of US$9.892m in 2022.
5
Group CEO
Singtel
Market value: US$32.25 billion
Global 1000 rank: 614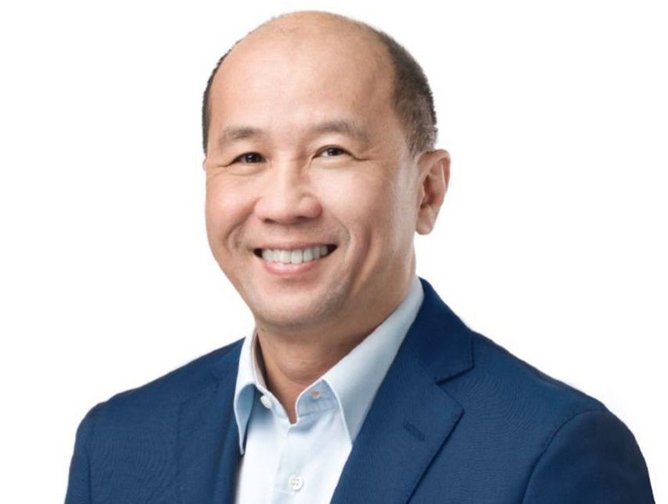 Since Kuan Moon Yuen took the reins in January 2021, Singtel has undergone a strategic reset
As CEO of Singtel, Kuan Moon Yuen helms Asia's leading communications technology group, which serves customers in 21 countries across the globe.
Since taking the reins in January 2021, Singtel has undergone a strategic reset, establishing 5G leadership and reinvigorating its core telecoms business. The conglomerate has further developed new growth engines by turning its subsidiary NCS into a B2B digital services champion and forming a regional data centre business. This has seen recent expansion to Indonesia and Thailand with new projects that will more than double capacity in the next three years.
Under his leadership, Singtel's core businesses have performed strongly, with net profit rising 14% to S$2.23 billion for the full year ending April 2023.
Kuan has championed sustainability too, and in 2021, the Group secured the President's Challenge social enterprise champion of the year.
A graduate of Stanford University, Kuan has been with Singtel for 20 years and held various leadership roles in marketing, business development and sales, including Chief Digital Officer, where he drove the Group's overall digital transformation.
In his previous role, he led the Singapore consumer business to deliver mobile, broadband and TV services to consumers.
He sits on various boards including the Groupe Speciale Mobile Association (GSMA) and the Singapore Institute of Management
6
Goh Choon Phong
CEO
US$13.18 billion
Global 2000 rank: 1042
Goh Choon Phong is the man behind SIA's transformation
Serving as CEO since 2011, Goh Choon Phong is credited with spearheading the transformation of Singapore Airlines, including launching budget carrier Scoot in 2012, taking a 49% stake in New Delhi-based Vistara in 2014, and developing leading partnerships with full-service airlines like Lufthansa, to expand its global reach and network.
Goh's transformation of the airline earned him the much-coveted Dwight D. Eisenhower Global Innovation Award in 2016, when he was described as a "visionary whose transformational leadership has elevated and energised both the company's brand as well as its people".
He also secured the Centre for Aviation's APAC Airline CEO of the year award in 2016 and has landed numerous accolades since.
Just recently, Singapore Airlines was crowned the best airline in the world for the fifth time, by Skytrax, while profits reached record levels of S$2.2 billion (US$1.67 billion) for 2022.
This saw Goh's salary almost double (86%) to S$6.7 million (US$5.09 million), making him one of the most highly paid airline CEOs in the world.
Goh, who joined SIA in 1990, has held various senior management positions in Singapore and overseas including as EVP Marketing and SVP Commercial Technology. He previously served as Chairman of IATA and is currently Chairman of the Association of Asia Pacific Airlines. He is also a member of the MIT Presidential CEO Advisory Board, made up of CEOs from leading companies worldwide.
7
Group CEO
Olam Group
Market value: US$4.39 billion
Global 2000 rank: 1227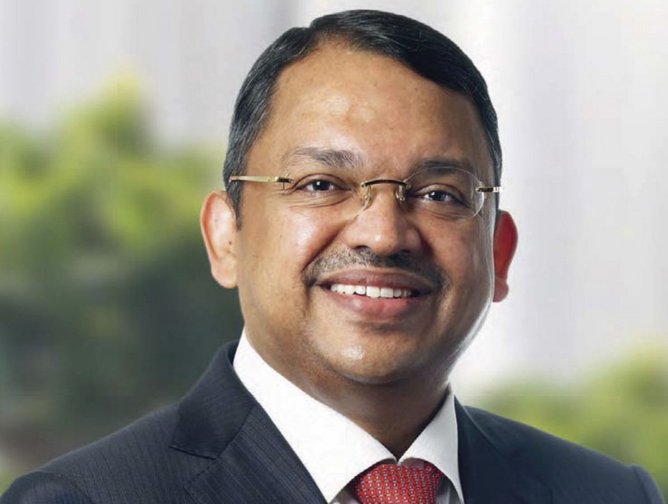 Sunny Verghese has built Olam into a billion-dollar global food and agri-business
As co-founder and CEO of Olam Group for the last 34 years, Sunny has led the building of Olam into a billion-dollar global food and agri-business with 82,000 employees, 19,800 customers, and operations in 70 countries. Listed on the Singapore Stock Exchange, Olam deals in food ingredients and agricultural raw materials such as cocoa, coffee, rice, nuts, spices and cotton.
Despite the challenging environment, the Group reported a strong year in 2022, with revenue increasing 16.8% YoY to S$54.9 billion.
While pursuing profits, Sunny also has one eye on sustainability. Under his leadership, Olam aims to address the many economic, social and environmental issues facing the sector with a state Purpose to 're-imagine global agriculture and food systems'.
Today, Olam cultivates crops in its own estates and orchards, and also sources produce from more than 5 million farmers globally, helping to improve yields, quality and incomes as well as investing in community initiatives such as health and education.
Most recently, Sunny led Olam in developing one of the most comprehensive sustainable sourcing solutions for B2B customers – AtSource, a digital offer that can track over 90 indicators for a single ingredient from farm to the customer's door.
Olam was among the companies that committed to support global efforts to reach net-zero emissions globally by 2050, during COP26 and in 2018, Sunny was appointed as Chairman of the World Business Council for Sustainable Development.
Well known regionally for his leadership and entrepreneurial skills, Sunny has secured numerous awards over the year, from being named EY's entrepreneur of the year in 2008 to landing the SCA award for Best CEO in 2011. He is also a Public Service Medal recipient.
Sunny, an Indian national who has lived across the world including in Nigeria, London and now Singapore, occupies chairman positions at the World Business Council for Sustainable Development, the Board of the Human Capital Leadership Institute.
Sunny holds a management degree from the Indian Institute of Management Ahmedabad.
8
Group CEO
US$14.58 billion
Global 2000 rank: 1321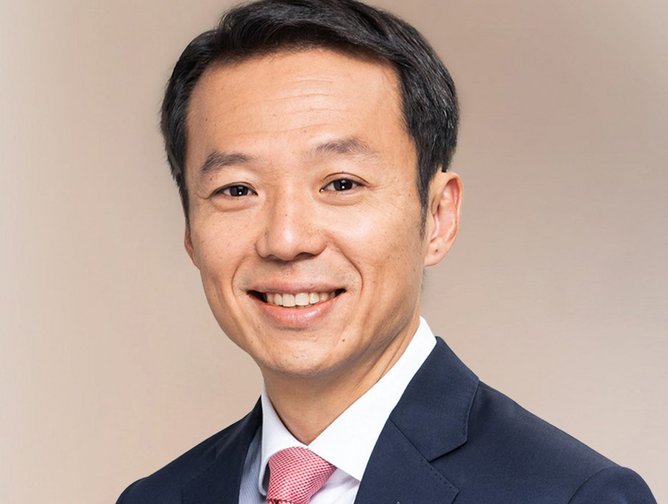 Chee Koon Lee leads one of Asia's largest listed real estate investment managers
As Group CEO of CapitaLand Investment, Chee Koon Lee leads one of Asia's largest listed real estate investment managers with a global footprint that spans more than 220 cities in over 40 countries.
Under his leadership, CLI has diversified and doubled down on its sustainability efforts expanding its social and governance focus with new targets.
As the former CEO and President of CapitaLand Group, Lee played a key role in in steering the company towards its vision of CapitaLand 3.0 – becoming an agile, focused firm with a balance and diversification across asset classes and geographies.
Lee is credited with successfully leading CapitaLand's restructuring, for which he secured the Outstanding CEO of the Year at the 2022 Singapore Business Awards.
Under his leadership, CapitaLand has launched various initiatives, including the acquisition of Ascendas-Singbridge for S$11 billion, a move that saw CapitaLand diversify into the profitable industrial properties, business parks and logistics sector.
Lee joined CapitaLand in 2007, and has held various leadership roles, including as group chief investment officer, and as CEO of the group's serviced-residence division, The Ascott, where he secured the Business China Young Achiever Award for strengthening Singapore-China relations through Ascott.
Over a four-year period from 2013, he "successfully led Ascott's recovery profits, significantly grew its revenues and oversaw its unprecedented expansion", CapitaLand said. For his achievements, Lee was awarded the prestigious National order of Merit by the President of the French Republic.
Lee earned his mechanical engineering degree from the National University of Singapore, and his master's from Imperial College London.
9
CEO, Executive Director

Market value: US$8.56 billion
Global 2000 rank: 1685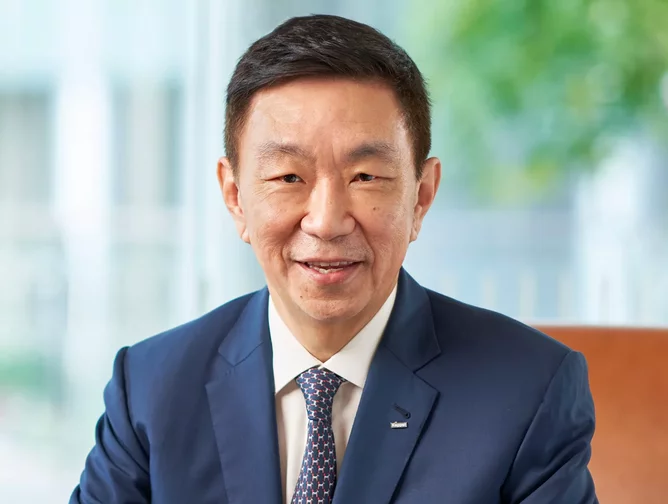 CEO Loh Chin Hua is leading Keppel's massive transformation
As CEO and Executive Director of Keppel Corporation, a global asset manager and operator and one of Singapore's leading conglomerates, Loh Chin Hua is leading the company's biggest and boldest transformation.
Established as a shipyard in the 1960s, Keppel has grown through diversification and regionalisation venturing beyond just offshore and marine activities and into financial services, property, data centres and banking, with subsidiaries including Keppel Land and Keppel Offshore and Marine. Today, Keppel operates in 20 countries worldwide, providing critical infrastructure and services for renewables, clean energy, decarbonisation, sustainable urgan renewal and digital connectivity.
A seasoned investment professional who began his career with the Government of Singapore Investment Corporation (Singapore's sovereign wealth fund), Loh is transforming Keppel from a conglomerate structure to a global asset manager focused on creating sustainability-related solutions.
Since taking the reins in 2014, Loh led the pivot away from oil toward gas as a transitional fuel and started turning to renewables, something that has proven a huge success. Under his leadership, Keppel has privatised a number of its operating companies and listed, and has embedded purpose throughout the organisation.
During the pandemic, he spearheaded the conglomerate's transformational programme, Vision 2030 strategy, to transform Keppel and "refocus its portfolio into an integrated business providing end-to-end solutions for sustainable urbanisation, with an asset management arm to fund future growth and provide a platform for capital recycling".
While environmental sustainability is at the heart of the company's strategy, Loh has continued to drive profitable growth for the company, which more than doubled recurring income on a YoY basis to S$560 million in 2022.
In a recent results briefing, Loh said the company would look to reach its target of S$200 billion in assets under management by 2030, including via acquisitions of fund management platforms in Europe, the US, and Asia.
Even before being appointed CEO in 2014, Loh was instrumental in driving the conglomerate's business strategy as Chief Financial Officer for two years. Loh joined Keppel in 2002, and founded Alpha Investment Partners, the Group's private fund management arm, where he served as MD for 10 years. Prior to Keppel, Loh worked at prudential Investment in charge of its Asian real estate fund-management business.
As well as serving as CEO, he serves as Chairman of several companies within the Keppel Group. He is a board member of Singapore's Economic Development Board.
10

Group CEO
Market value: US$2.59 billion
Global 2000 rank: 1807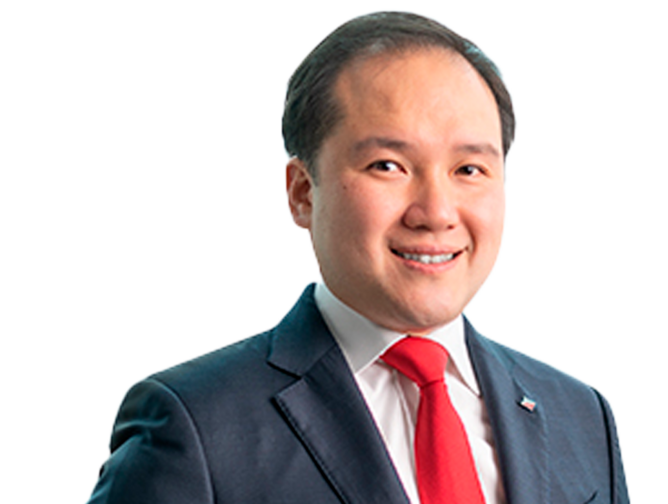 Panote Sirivadhanabhakdi has led the digital transformation of Frasers Property
As Group CEO since 2016, Panote Sirivadhanabhakdi has led the digital transformation and growth of multinational real estate company Frasers.
Under Panote's leadership, Frasers has scaled significantly through acquisitions and grown its multinational footprint across APAC and Europe with Frasers Property's total assets increasing from S$24 billion to S$40.2 billion (for FY figures, as of 30 September 2022).
Headquartered and listed in Singapore, Frasers Property is an investor-developer-manager in real estate operating across residential, retail, commercial and business parks, industrial and logistics, and hospitality across 20 countries in southeast Asia, Australia, Europe, and China.
Panote has led the company's business growth, diversifying its portfolio and reinforcing key sectors such as industrial and logistics, hospitality, and retail in Singapore, Australia, Thailand, and beyond.
As well as driving Frasers' sustainability agenda, Panote has led the company's digital transformation, driving the vision with the board of directors and chair, bringing together the leadership team in a meaningful way across the businesses and group functions, and using design thinking as an approach to shifting the culture and mindset required to achieve transformation, he recently told Deloitte.
Panote's visionary leadership has secured him numerous awards, including being named as Asia's Top CEO in 2022 by Influential Brands, in recognition of his leadership in driving the Group's growth as a diversified, resilient and sustainable real estate business.
Prior to joining Frasers' executive team, Panote served as CEO of Thai-listed real estate company Univentures Public Company.
Panote is a board director of National Gallery Singapore and is also on the Board of Trustees for Singapore Management University. He holds a Master of Science from the School of Management at LSE.
******
For more business insights check out the latest edition of Business Chief Middle East & Africa and be sure to follow us on LinkedIn & Twitter.
You may also be interested in Business Chief US & Canada.
Please also check out our upcoming event - Sustainability LIVE in London on September 6-7 2023.
******
BizClik is a global provider of B2B digital media platforms that cover Executive Communities for CEOs, CFOs, CMOs, Sustainability Leaders, Procurement & Supply Chain Leaders, Technology & AI Leaders, Cyber Leaders, FinTech & InsurTech Leaders as well as covering industries such as Manufacturing, Mining, Energy, EV, Construction, Healthcare + Food & Drink.
BizClik – based in London, Dubai, and New York – offers services such as Content Creation, Advertising & Sponsorship Solutions, Webinars & Events.