Why Singapore workers are fastest to adopt AI skills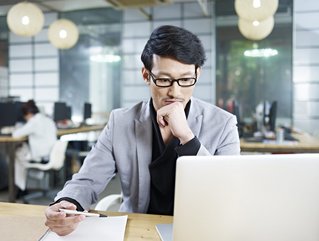 Growth in AI talent in Singapore outpaced the growth in overall hiring by 14% in 2022
Supported by a robust digital infrastructure and government-led AI training programmes, Singapore workers are embracing and adopting AI skills fast
When it comes to adoption of AI skills in the workplace, Singapore is streets ahead.
That's according to LinkedIn's new Future of Work report, which is based on its AI Skills Index from 25 countries.
Well-known for its high-tech adoption rate, the tiny city-nation has the highest 'diffusion rate' – the share of members adding AI skills to their profiles grew 20 times – a staggering 565% – between January 2016 and June 2023.
Finland (16x), Ireland (15x), India(14x) and Canada (13x) follow Singapore to make up the top five countries.
As well as being significantly higher than the global average of eight times, Singapore's adoption rate outpaced Australia (527%), India (487%) and Japan (334%).
In fact, growth in AI talent in the city-nation outpaced the growth in overall hiring by 14% in 2022.
Among the fastest-growing AI job roles in Singapore, algorithm engineer, data analyst, data science specialist and ML engineer are in demand, while the five fastest-growing AI-related skills include natural language processing, computer vision, PyTorch, deep learning and TensorFlow.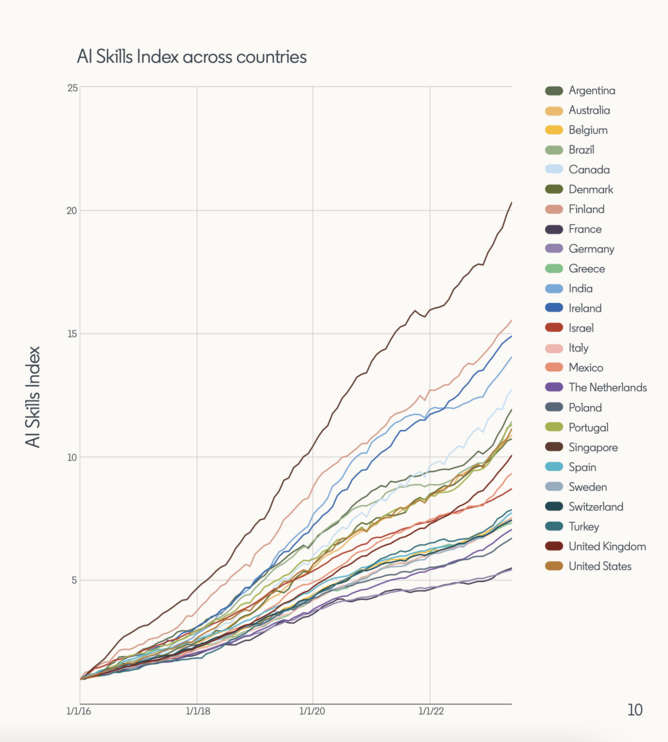 Singapore's adoption rate outpaced Australia (527%), India (487%) and Japan (334%)
Why Singapore is streets ahead in AI adoption rates
This high rate of AI adoption among Singapore's employees is unsurprising, given the country's "robust digital infrastructure" and reliable IP protection framework – which has made it a long-time "fertile ground" for AI disruption, according to Singapore-based Pooja Chhabria, APAC head of editorial.
Recognising the transformative potential of AI for its citizens and businesses, Singapore made some significant early investments into AI research, and in 2019 launched its national AI strategy – designed to deepen the use of AI in various sectors, build an AI ecosystem, and address the emerging risks.
As early as 2018, the country set up an Advisory Council on the ethical use of AI and data, while the government authority IMDA worked with more than 60 organisations to develop the Model AI Governance Framework.
Beyond ethical concerns, Singapore has taken steps to help its workers take on good jobs in the AI-driven economy – such as A Guide To Job Redesign in The Age of AI, published to help firms manage AI's impact on employees and prepare for the future of work.
Training programmes such as AI Singapore's AI for Everyone and IMDA's TechSkills Accelerator are also helping develop home-grown AI talent and prepare Singaporeans for the future AI economy.
But not only that, workers are positive about the possibilities AI can offer.
While there are concerns globally about the threats AI poses to human jobs, Singapore workers are embracing of the technology.
Seeing genAI as a tool to help them improve productivity rather than replace their job, eight out of 10 workers from Singapore said they would delegate as much work as possible to AI tools to lessen their workload, Microsoft's recent Will AI Fix Work report found.
The report also found 88% of Singaporean leaders anticipate workers will need to upskill themselves with AI capabilities.
India also ahead of the game on AI worker adoption
In India, nearly half (43%) of members saw increase usage of AI in their workplaces over the past year – a surge that has pushed 71% of Gen Z professionals in the country to recognise that gaining AI skills could lead to improved career prospects.
Every two in three workers said they will learn at least one digital skill this year, with AI and ML among the skills listed.