How India's IT majors are leveraging GenAI for enterprise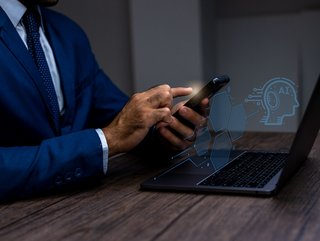 India's leading IT majors are all planning investments, integrating GenAI products and solutions, and developing proof-of-concept projects
As businesses in India catch on to the benefits of generative AI, the country's IT majors are going all-in on leveraging enterprise solutions
There is little doubt that generative AI is ushering in a new era of innovation and growth for business.
The latest research from McKinsey estimates it could add the equivalent of US$2.6 trillion to the US$4.4 trillion annually across the 63 use cases they analysed.
Considered the next frontier of productivity, generative AI is expected to have a significant impact across all industry sectors, automating repetitive tasks, increasing productivity, and supporting businesses with everything from drafting computer code, to supporting interaction with customers.
Enterprises in India are already catching on.
India's largest bank, HDFC Bank, and its largest conglomerate, Reliance Industries, are using AI to develop new products and services. While India's largest online retailer, Flipkart, is using the technology to create personalised product recommendations for customers.
To capitalise on the growing interest and cater to enterprise demand, global tech companies like Apple, Microsoft and IBM are leveraging GenAI in their product and services.
So too are India's leading IT majors, with TCS, Infosys, Wipro, Tech Mahindra and HCLTech all planning investments, integrating GenAI products and solutions, and developing proof-of-concept projects.
Tata Consulting Services (TCS)
As the country's leading IT exporter, Tata Consulting Services (TCS) has developed a large portfolio of AI-powered solutions and intellectual property in the areas of AIOps, Algo Retail, smart manufacturing, digital twins, and robotics; and has begun integrating generative AI into this portfolio of services, working with clients across multiple industries, to explore how the technology can be used to deliver value in their specific business contexts.

The IT giant says it is investing in assets, frameworks and talent to harness the power of generative AI and recently rolled out a new offering (TCS Generative AI) which leverages Google Cloud's GenAI services and tools, along with TCS' own solutions, to design and deploy custom-tailored business solutions for clients.

The aim for TCS is to ideate solutions jointly with clients, rapidly prototype the most promising ideas, and build fully-fledged transformation solutions with enhanced time to value. These collaborative exercises will utilise TCS Pace Ports, the company's co-innovation hubs, which are located in New York, Pittsburgh, Toronto, Amsterdam and Tokyo – where clients can also engage with academic researchers and starrtup partners.

"With deep contextual knowledge of our customers' businesses, we are well-positioned to build innovative enterprise-level solutions using generative AI," says Krishnan Ramanujam, President, Enterprise Growth Group at TCS.

TCS says it has 25,000 engineers certified on Google Cloud. In addition, it has over 50,000 associates trained in AI with plans to earn 40,000 skill badges on Google Cloud Generative AI within the year to support the anticipated demand for its new offering.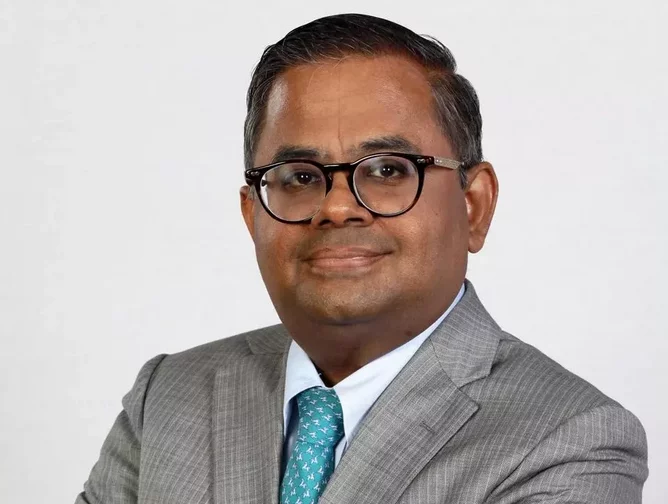 Krishnan Ramanujam, President, Enterprise Growth Group, says TCS is investing in assets, frameworks and talent
Infosys
Infosys, India's second-largest IT exporter, revealed its involvement in projects and initiatives related to generative AI during its FY23 earnings call and said it was actively working on projects with clients involving genAI platforms.
"Clients are seeking to use generative AI to address specific areas within their business," Salil Parekh, CEO of Infosys, said. "We have trained open-source generative AI platforms on our internal software development libraries and anticipate the technology to provide more opportunities for work with our clients, while also improving our own internal productivity metrics."
Infosys has unveiled its genai tech which includes services, solutions and platforms developed under the Infosys Topaz brand – Infosys topaz has more than 12,000 AI use cases, 150+ pre-trained AI models, and more than 10 AI platforms that can be deployed across multiple industries.
While its own business operations have been hugely benefited by Infosys Topaz bringing the power of generative AI platforms and data solutions, there is also strong interests from clients for efficiency and productivity-enhancing programmes, according to Parekh.
An F&B chain has already leveraged its platform, according to Infosys, and was able to deliver superior off-store consumer expeirence with more than 95% accuracy.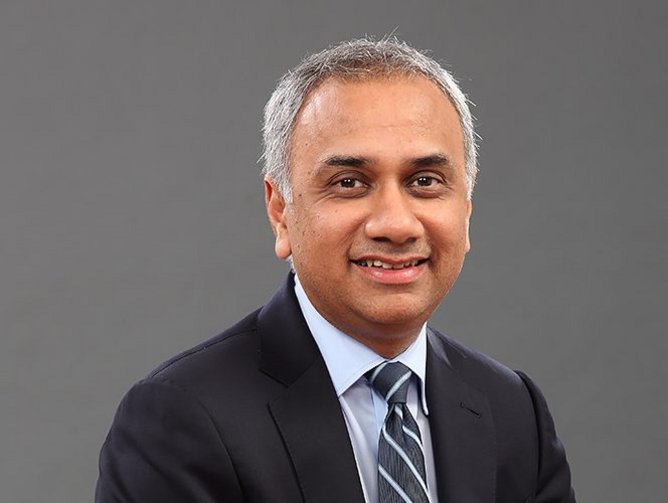 Salil Parekh, CEO of Infosys has confirmed actively working on projects with client involving generative AI platforms
Wipro
One of India's top providers of software services, Wipro has announced it is spending US$1 billion on improving its AI capabilities over the next three years, including training its entire staff of 250,000 people across 66 countries in the fast-moving technology.

The company says it plans to run workshops "on AI fundamentals and responsible use of AI over the course of the next 12 months, and will continue to provide more customised, ongoing training for employees in AI-specialised roles."

For more than two years, Wipro has been investing in a GenAI Centre of Excellence, conducting research with leading academic institutions, building accelerators and frameworks with Wipro Enterprise generative AI, developing competency through Wipro AI Academy, and executing key pilot programmes for clients.
"We have been investing ahead of the curve to understand AI and leverage its power inside Wipro, and to create solutions for our clients," Wipro Chairman Rishad Premji said in his letter to shareholders in the company's annual report.
The tech services and consulting group is integrating Google Cloud's full suite of generative AI products and services with its own AI intellectual property (IP), business accelerators, and pre-built industry solutions. This will see Wipro build GenAI as a core solution within its extensive set of consulting services, including digital marketing, customer experience, design thinking, and financial services.

The firm's AI centres of excellence in Bengaluru, London, New Jersey, Dallas, and Mountain View are open to clients looking to explore use cases for generative AI and develop customised strategies.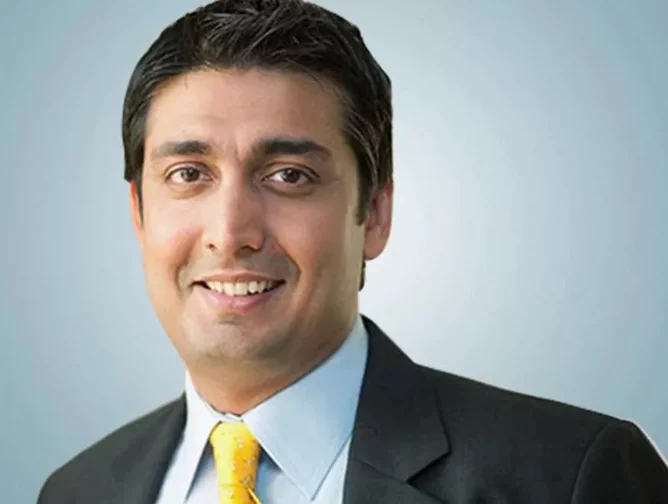 Wipro Chairman Rishad Premji says Wipro has been investing ahead of the curve to understand AI
Tech Mahindra
Already home to a TechM amplifAI suite of AI offerings and solutions, Tech Mahindra recently added a new Generative AI Studio as it looks to support enterprises in producing high-quality content outputs faster.
Enterprises of all sizes, from startups to large firms, can select from six content types (Code, Document/Text, Image, Video, Audio, Data) and then via a user-friendly interface and range of features, can customise their options, with the studio handling the remaining process. With the studio, and its Xperiment as a service technology (XaaS), Tech Mahindra can now help enterprises to adapt generative AI in mainstream AI projects faster.
The IT major also guarantees careful adoption thanks to its Responsible AI framework with 'human in loop' philosophy.
"We are constantly expanding our range of solutions and offerings within the TechM amplifAI suite to facilitate our customers' adoption of AI in a responsible and expedient manner," says Hasit Trivedi, CTO – Digital Technologies and Global Head-AI, Tech Mahindra.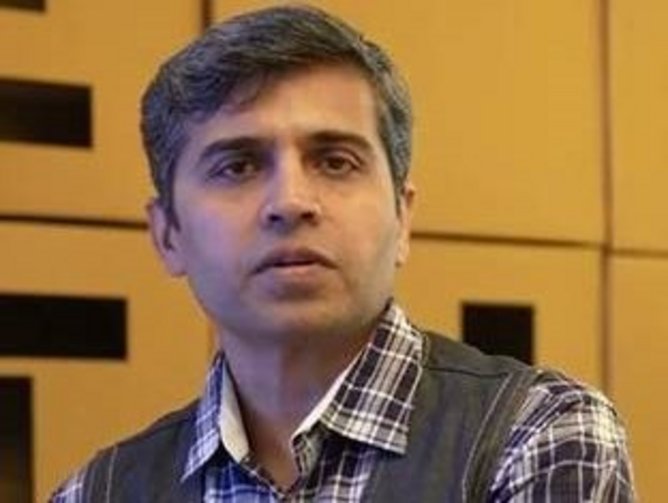 Hasit Trivedi, CTO and Global Head-AI says Tech Mahindra has launched a new Generative AI Studio
HCLTech
Leading India-headquartered global tech company HCLTech is also working with Google Cloud's large language models to develop generative AI capabilities for its clients – across three core domains – industries, enterprise functions, innovation and technology modernisation.
The company, which already offers a unique set of end-to-end AI capabilities from chip development to business process optimisation, is establishing a Google Cloud Generative AI Center of Excellence to develop joint solutions that will enable clients to unlock the value of data and realise the technology's full potential. The centre will draw from AI expertise in the company's cloud native labs in London, Dallas, and Noida.
The firm is also planning to train more than 18,000 people on Google Cloud generative AI technologies to help businesses implement these models and capabilities.
"Generative AI will usher in a new era of innovation across industries. This presents an opportunity for enterprises to double down on digital transformation. I am excited about expanding our partnership with Google Cloud to help enterprises accelerate responsible adoption of GenAI," says Kalyan Kumar, CTO and Head, Ecosystems at HCLTech.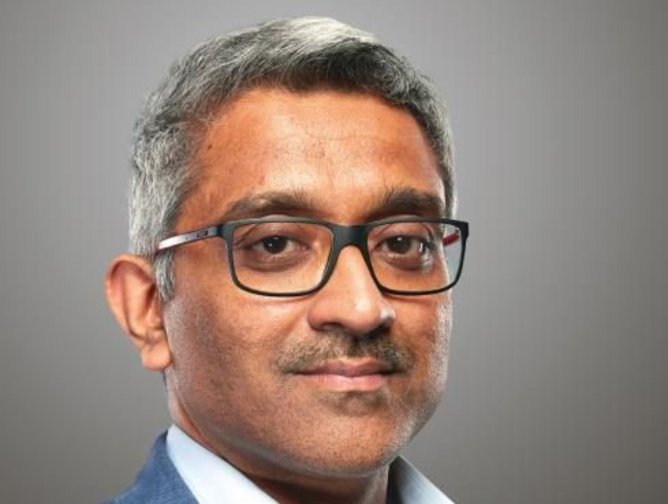 Kalyan Kumar, CTO at HCLTech announces a partnership with Google Cloud to help enterprises accelerate responsible adoption of genAI