Top 10 Asian companies leading the sustainable charge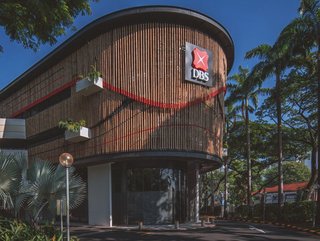 DBS Bank in Singapore
These Asia-based companies are putting ESG at the heart of their operations, and pioneering industry solutions to shape a more sustainable world
When it comes to ESG adoption, Asia is lagging Europe and the US.
The continent accounts for the most global carbon emissions – 17.7 billion tonnes of carbon dioxide was generated by energy from Asia in 2021, compared to 5.6 billion from North America.
Recognising this, Asia's largest economies are stepping up efforts to increase emphasis on ESG, while eight in 10 countries in Southeast Asia have pledged a target of net-zero emissions by 2050.
HKEX now requires listed companies to report KPIs on ESG, and the Singapore Exchange leads the way in urging boards to acknowledge ESG reporting requirements.
This, coupled with other regional regulations, is upping the ESG ante, with 30% of Top 2000 corporations in Asia predicted to monitor ESG performance in 2023, IDC research finds.
Some companies are already putting sustainability front and centre.
From reducing operational emissions to pioneering sustainable solutions – here is our list of ten companies leading the charge for change.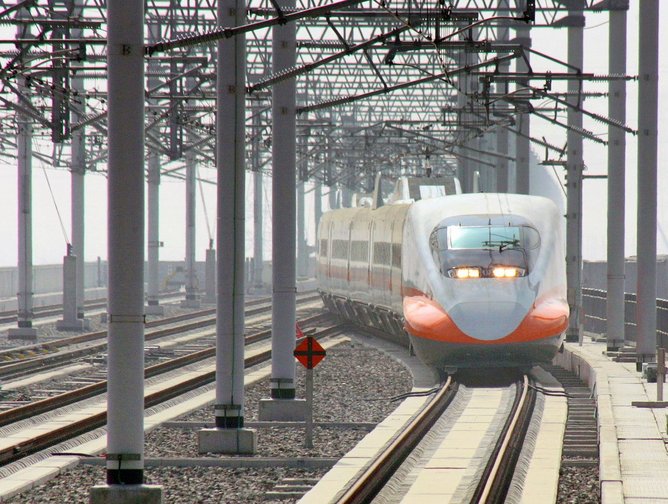 THSRC – on track when it comes to sustainability
Founded: 1998
HQ: Taipei, Taiwan
Employees: 4,700+
CEO: James Jeng
As the high-speed railway of Taiwan, THSRC provides safe and fast transportation services for commuters. Through smart technology, the railway operates one 350-km railway line along the west coast of Taiwan with trains running at 300km per hour, achieving 99% punctuality and no accidents.
Widely recognised for being green, THSRC stands out for its sustainable investment and low-carbon emissions compared to railway counterparts. THSRC undertakes greenhouse gas inventories, promotes waste reduction, and saves electricity – conserving 12.380% more per passenger in 2022 than the year before.
Not just that, but the railway promotes energy-saving initiatives at its solar-powered maintenance depots and stations and has also set up wastewater treatment plants at specified stations. Around one-third of waste is recycled, while the rest is incinerated, and the company further pledges to the reduction of waste among suppliers.
Committed to decreasing carbon emissions by 50% by 2030 and 75% by 2050, THSRC was the nation's first public transport service to issue green bonds to fund its sustainability projects.
Among recent green accolades, THSRC was ranked in the top 10 most sustainable companies in the world by sister publication Sustainability Magazine and by Corporate Knights.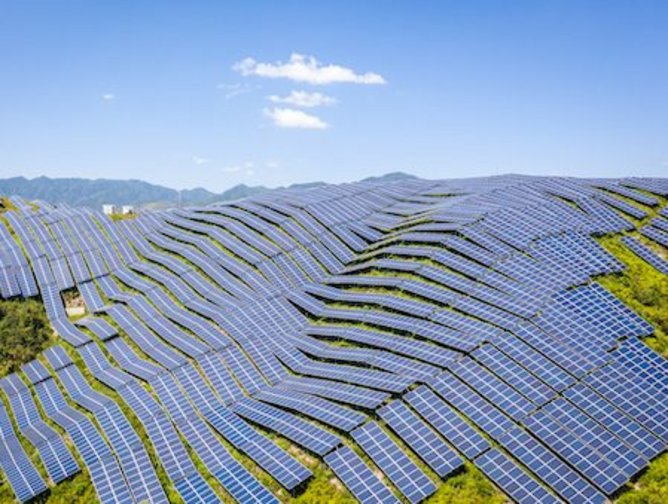 Xinyi leads on renewables
Founded: 2009
HQ: China
Employees: 7,000+
Chairman: Dr Lee Yin Yee
A subsidiary of Xinyi Glass and parent of Xinyi Energy, multi-award-winning Xinyi Solar is the world's largest solar glass manufacturer.
As well as promoting and supporting renewable energy in business, with a target to meet 40% of annual global demand for new PV installations by 2050, Xinyi Solar is also working to lower emissions within its own operations – with energy and water consumption reduced in 2022 by 15.1% and 7.8%, respectively.
The solar farm projects held by the Group generated 4.4 billion kWh of electricity last year, resulting in a reduction of 3.64 million tonnes of CO2 emissions, equivalent to 92.6% of GHG emissions from solar glass production in the same period. Among its many farms, the world's first large-scale floating solar farm in Xinyi, which has the potential to save 28,000 tonnes of standard coal every year.
Along with an A- ESG rating on the Hang Seng Index, Xinyi Solar has outperformed its peers in global ESG ratings, including CDP and S&P Global.
Founded: 1986
HQ: India
Employees: 152,000
CEO: CP Gurnani
One of the few organisations to prioritise ESG early on, embedding principles into its core strategy, Tech Mahindra emerged as the global IT leader in the DJSI Index in 2021. Forming part of the Mahindra Group, the US$6.5 billion tech company focuses on leveraging next-gen technologies to enable end-to-end digital transformation for its 1,297 global customers.
As a signatory to 1.5C Supply Chain Leaders and the ESG Center of Excellence, the IT major has pledged carbon neutrality by 2030 and 50% renewable energy mix by 2025. The firm has implemented the Green Tuesday Initiative, cutting down serving meat by 20% across all offices in India to reduce food-related carbon footprint.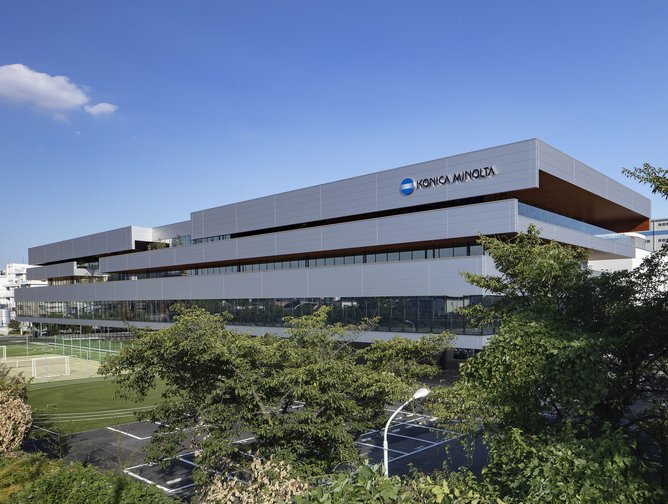 Konica Minolta Innovation Garden OSAKA Centre
Founded: 1928
HQ: Japan
Employees: 39,000+
CEO: Toshimitsu Talko
Japanese multinational Konica Minolta has put sustainability centrestage since 2003, an approach that has won the firm numerous accolades, from CDP Climate A List status to inclusion in the top 5% of sustainable firms by S&P Global.
With a legacy spanning 150 years and presence in 150 markets, the company commits to reducing 60% CO2 emissions in its product lifecycle by 2030, net zero by 2050. Already, its MFP factories in China and Malaysia and European HQ are 100% powered by renewables.
The US$4.43 billion firm invests heavily in innovation, from digital manufacturing to smart workplaces, and sales of products certified as sustainable hit a healthy 77% of all sales in 2021.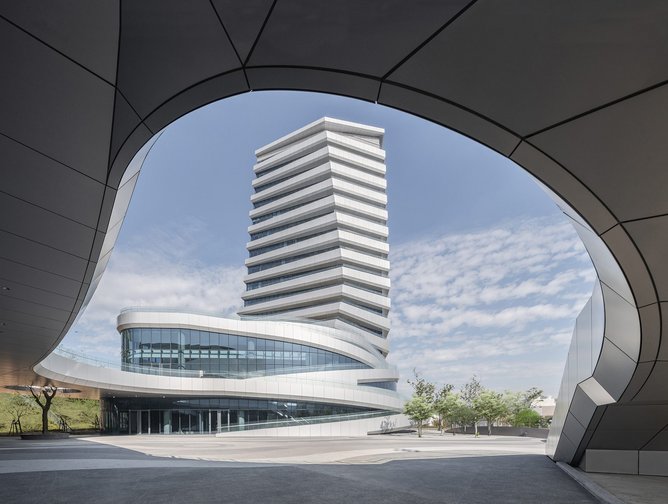 Giant Group Global HQ
Founded: 1985
HQ: Taichung City, Taiwan
Employees: 10,000+
CEO: Young Liu
The world's largest bicycle manufacturer, Giant has grown over 50 years into a world-renowned brand with revenues in H1 2023 of US$1.34 billion – 35% came from e-bike sales.
With a focus on circularity, from packaging to materials, Giant has established an industry sustainability alliance (BAS) to work towards more sustainable practices and work with suppliers to track carbon emissions of various parts. Giant uses tire recycle carbon reduction technology, recycles and reuses carbon fibre, and utilises solar technology across four factories.
The company is on track to reduce CO2 emissions by 40kg per bicycle by 2030 and achieve 100% plastic-free packaging. They also offer a popular pre-loved bicycle programme.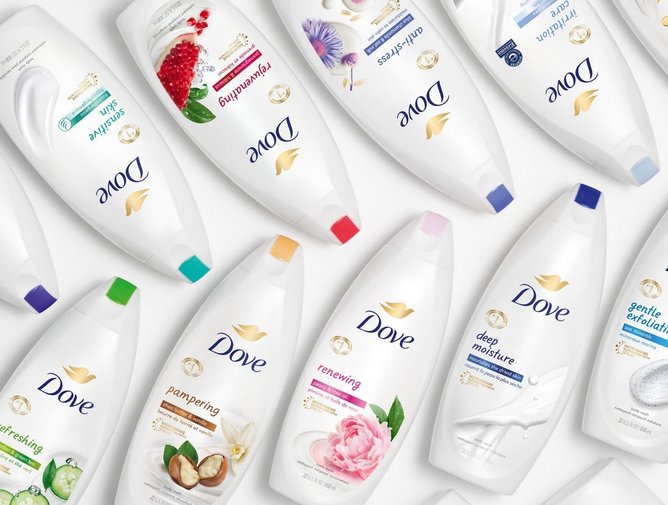 Dove is one of many household-name products from HUL
Founded:
HQ: Mumbai, India
Employees:
CEO: Rohit Jawa
The Indian arm of Unilever, HUL is the FMCG giant's biggest business in sales volume and among India's most valuable companies. Renowned for its purpose-driven brand campaigns and for championing change across India, HUL ranked among the top 10% S&P Global ESG firms in 2023 for the first time.
Since 2008, HUL factories have seen a reduction in waste (55%), water usage (48%) and CO2 emissions (97%) with 100% of electricity now sourced from renewables. HUL has also secured sustainable sourcing for 95% of its total paper and board and 69% of its tea.
HUL recently set up the pioneering Centre for Sustainability Leadership, aimed at helping other Indian businesses achieve net-zero.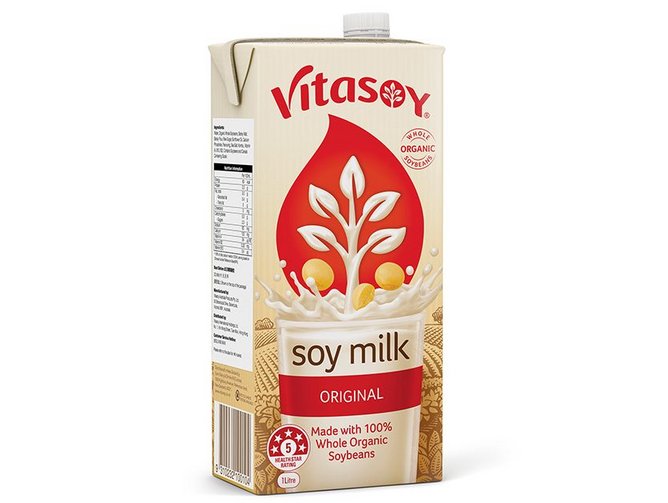 Vitasoy's Singapore business is now a registered B Corp
Founded: 1940
HQ: Hong Kong
Employees: 7,000+
CEO: Roberto Guidetti
With the understanding that the food system accounts for over 25% of all greenhouse gas, leading F&B manufacturer Vitasoy is driving the plant-based sector in Asia.
With 89% of its products plant-based, including plant milks, teas and tofu, Vitasoy is committed to sustainable farming, best manufacturing practices, circular waste processes, and community engagement – and has seen revenues double in the last decade to almost a billion US dollars.
Raw materials are sourced mainly in mainland China and follow strict sustainable farming practice guidelines. Exporting to more than 40 countries, products are packaged in FSC-certified cartons. The company's Singapore business is now certified B Corp.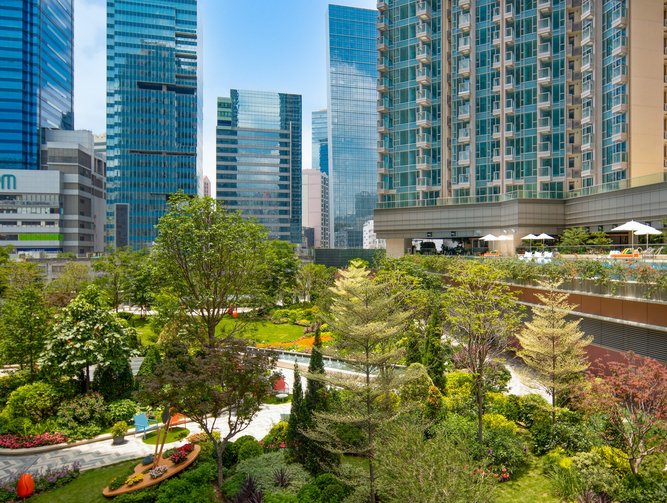 Sino Land Grand Central Complex
Founded: 1971
HQ: Hong Kong
Employees: 7,000
CEO: Robert Ng
Hong Kong property developer Sino Land has earned its sustainability stripes this year with inclusion in the S&P Global Sustainability Yearbook, placed among the top 15% of real estate firms, and a MSCI ESG rating upgrade to AA.
One of the first real estate developers in Hong Kong to publish climate-related financial disclosures and the first to develop a climate risk assessment tool, Sino has signed up to Business Ambition for 1.5C as it targets net zero by 2050.
Driving its green building portfolio is the board's sustainability committee, which has set 38 goals, from transitioning to a circular economy to preserving urban biodiversity. They have also established the Sino Sustainability Academy empowering leaders to keep up with practices.
Founded: 1968
HQ: Singapore
Employees: 36,000
Group CEO: Piyush Gupta
The first bank in Singapore to sign up to the UN Net-Zero Banking Alliance, DBS Bank is credited for its work in facilitating the transition to clean energy in Asia.
The bank has won awards for its work in green bonds, and as of March, grew its sustainable finance portfolio to SGD 61 billion, providing loans, bonds, and trade financing to accelerate companies' transition into sustainable business models. Among projects, the bank financed two of the largest floating solar projects in Asia.
DBS has transformed its own operations to be more energy-effective and is empowering employees to adopt a zero-food waste lifestyle. In 2022, the bank established the first net zero building in the city-state.
Founded: 2014
HQ: Shanghai, China
Employees: 26,000+
CEO: William Li
As well as manufacturing and selling premium smart EVs, NIO drives innovation in next-gen technologies in autonomous driving, electric powertrains and batteries, including its industry-leading battery swapping technologies.
The EV pioneer, which recently raised US$800m from the Abu Dhabi government, commits to promoting full-lifecycle carbon footprint management, energy conservation, and emissions reduction. In 2022, NIO launched the Clean Parks initiative to support the use of smart EVs in nature reserves worldwide and construct clean energy infrastructure – and has further created the world's first photovoltaic self-consumption system with V2G charger.
The Shanghai-based company, which saw vehicle sales increase 103.6% YoY in July, has also established an ESG Committee and steering team.