10 Asia-focused business podcasts to inform and inspire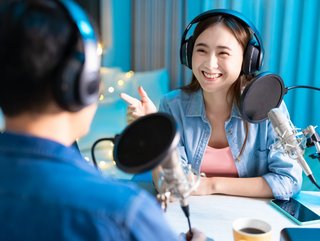 From startup stories to industry insight and future trends – these 10 podcasts address business, leadership and tech issues from an Asian perspective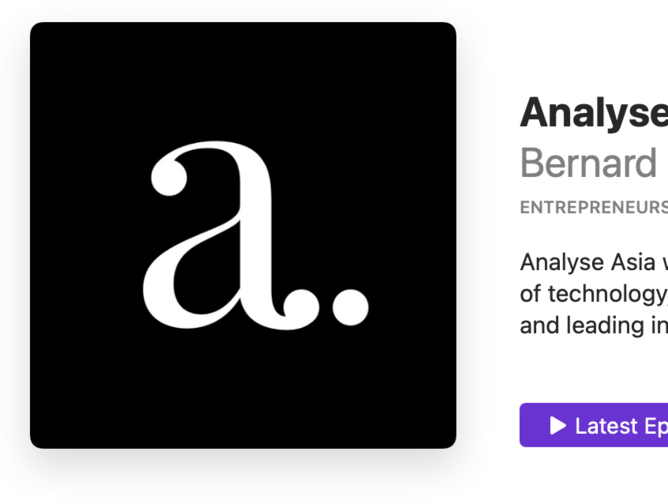 1 Analyse Asia with Bernard Leong
372 episodes
Churning out weekly podcasts since 2014, totalling an incredible 372 episodes, Analyse Asia with Bernard is "dedicated to the pulse of technology, business and media in Asia", according to the blurb. Host Bernard Leong, an experienced senior executive and chief information officer at Who Hup, and Carol Yip undertake one-on-one interviews with prominent leading thinkers, thought leaders, VCs and industry pioneers who dissect and provide insight into deep topics impacting the Asian business and tech scene.
Episodes address everything from the future of finance and the metaverse opportunity to technology regulation and venture capital access; analyse technology reports; and provide analysis on regional firms, from TikTok and Tencent, to Gojek, Grab and Evergrande.
Among those interviewed include tech executive and senior advisor at BCG, Aliza Knox, who was head of Twitter in Asia-Pacific for five years and Scott Beaumont, president, APAC for Google who discusses why, what and how it takes to connect the next 2.5 billion people online in Asia. Venkatesh Saha, CEO for Wise Asia, shares the current fintech trends in Asia; Lim Xinyi, senior director of corporation development for Pinduoduo discusses the social ecommerce company's impact on agriculture; and Jamie Lin, partner of accelerator and VC fund AppWorks shares perspectives in how venture capital will be transformed by Web3. Tech and business journalists from Bloomberg, The Ken Southeast East, South China Morning Post and The Information also join Leong to discuss trends, predictions, companies and reports.
2 Accel Insights Seed to Scale
74 episodes
Created by Accel Partners from India, the Accel Insights Seed to Scale series delivers 74 episodes that read like a who's who of the Indian startup ecosystem. Host Anand Daniel, a partner at Accel India, talks to those involved in the startup ecosystem in India, from industry experts, founders, VCs, authors and leaders across various sectors.
Industry insiders deliver insight on the future of everything from crypto, edtech, open source and credit cards, to agritech, digital health and SaaS within the country, with a particular deep dive into SaaS, offering guidance on everything from scaling your SaaS startup to building SaaS business out of India for the global market. Other episodes feature more general guidance on everything from monetising innovation to driving scale and value creation.
The series also delivers several mini-series, among them Grit Stories, where entrepreneurs talk candidly about their journeys, the challenges along the way, mistakes they made, and lessons they learned; and Untold Seed Stories, which unravels the first 500 days of a founder's startup journey, from how they first conceived the idea to how they secured their first round of funding. Hear from founders on how they built their successful businesses: Nandan Nilekani on co-founding global tech consultancy Infosys; Ritesh Agarwal on building OYO, India's largest online hotel booking site; Harsh Jain on building Dream11, India's biggest fantasy sports platform; and Divyank Turakhia on building Media.net, one of the largest online advertising businesses.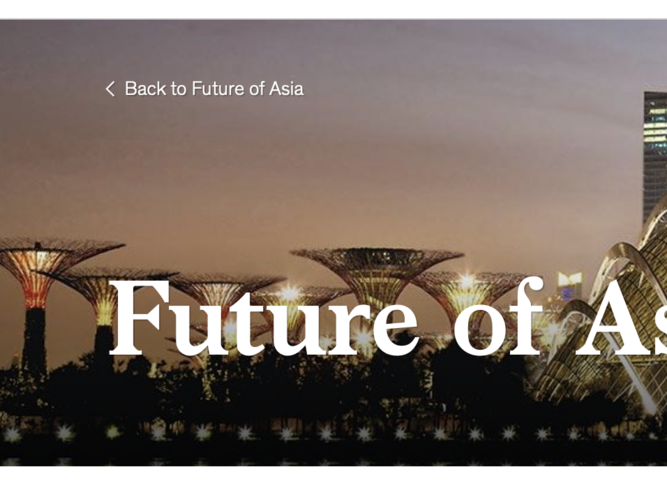 3 McKinsey Future of Asia
70 episodes
Based on the premise that Asia's standing in the world has changed, with the region now taking a leading role, McKinsey Future of Asia is a bi-weekly business, management and news podcast from global management consulting firm McKinsey discusses the business issues of the day and the implications for Asia.
McKinsey invites leaders from across the region to discuss the power, agility and ambition of Asia and to shed light on what kind of leader Asia will be, and what this means for governments and businesses everywhere. Great at getting guests to talk about tech from Asia's perspective. Geared both towards listeners living and working in Asia and to those in the west wanting to know more about the tech-scape in Asia.
Episodes explore everything from sustainability and technology to the future of work and building agile businesses with episodes featured including: how carbon markets are becoming increasingly fundamental to achieving net-zero greenhouse-gas emissions; state-of-play of technological advances in Asia; predicting Asia's future consumers; the evolution of health tech in Asia; and decoding the value and performance of corporate Asia.
4 Crazy Smart Asia
19 episodes
Launched in 2020 with the aim of telling unexpected stories about Asia's disruptors, the Crazy Smart Asia podcast lifts the lid on the unexpected tales behind some of Asia's most successful young leaders. Hosts Tamara Lamuniere, Gen T. founder, and Lee Williamson, talk to select Asian leaders to discover the crazy-smart approaches they've taken or are taking to achieve success and tackle some of the biggest issues facing Asia today. Broader issues are also unpacked along the way, from female empowerment to the perils of big data.
Among guests who share their unexpected stories of passion, purpose and sacrifice are Lucy Liu, founder of fintech unicorn Airwallex, who talks about the secret to fundraising and why people still don't believe she's a tech founder; as well as Nepal's only billionaire, Binod Chaudhary, an entrepreneur, philanthropist and chairman of CG Corp Global, who discusses navigating the hurdles unique to a family business and the importance of having a risk appetite. Other disruptor stories come courtesy of Ankiti Bose, co-founder of ecommerce startup Zilingo, who discusses tackling misogyny and pivoting during the pandemic; Joseph Phua, founder of Southeast Asia's most popular dating app, Paktor, who discusses how our social norms will change post-pandemic, and leading as a human, not a boss. There are 19 fascinating episodes to date.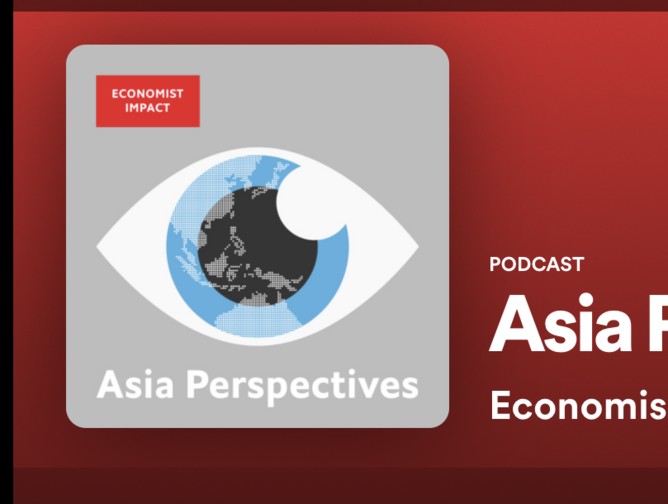 5 Asia Perspectives by Economist Impact
33 episodes
Running for nearly two years, this podcast series builds on the legacy of The Economist's fair, rigorous and thought-provoking analysis, delivering perspectives for industry and management in understanding how the world is changing, and how that creates opportunities to be seized, and risks to be managed. Each episode is 20-30 minutes long and draws on the expertise of Economist editors and other thought leaders to examine insights from its global programmes of research and events, taken from a uniquely Asian perspective.
Themes covered in episodes include advancing inclusion in India; the importance of a strong digital ecosystem in India; tech's role in rolling back climate change; the art of managing business uncertainty; implications of China's digital currency. Experts providing analysis and opinion include Arindam Bhattacharya, senior partner at BCG India; Gopal Sarma, senior partner at Bain India; Andrew Henderson, CIO for Westpac in New Zealand; Taimur Baig, chief economist at DBS Bank; Adwaita Nayar, co-founder of Indian unicorn Nykaa; Kushe Bahl, partner at McKinsey India.
6 The Reorient! Podcast
31 episodes
Launched a year ago, The Reorient! Podcast addresses international issues and leaders from an Asian perspective, offering real insights about Asia across business, economics, geopolitics, investment, culture and politics. Co-hosted by an American living in Asia (Jesse Friedlander, CIO of Des Voeux Partners, a Hong Kong-based family office) and an Asian living in the Americas (Madhavi Peters, Toronto-based Indonesian lawyer and founder of a non-profit for sustainability development in Southeast Asia), this bi-weekly podcast leverages more than 60 years of combined international experience and eight languages to deliver ideas and perspectives that explain the origins of and possible solutions to today's pressing issues.
Episodes feature HSBC's chief equities strategist, Herald van der Linde, talking about smart investing in Asia today; Hong Kong-based billionaire philanthropist and chairman of the Hang Lung Group Ronnie Chan sharing his thoughts on the US-China relationship; and a China ad guru on why China has leapfrogged the world in digital marketing. Also, hear from Dev Roy, the head of innovation at unicorn Byju's, the world's leading edtech company, who looks back on his entrepreneurial experiences in the new India; and from Jeanne Lim, co-founder and CEO of beingAI who discusses a future defined by AI.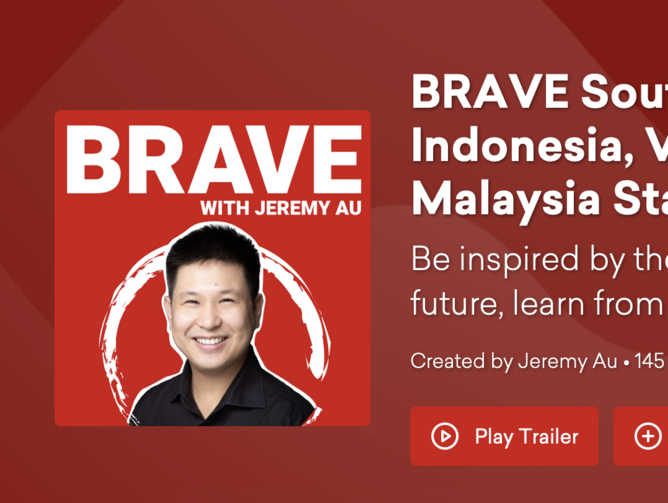 7 Brave Southeast Asia Tech
145 episodes
If you're a new leader, founding a startup or venturing into the great unknown, Brave Southeast Asia Tech could be the podcast for you – with its twice-weekly delivery of the best leaders of Southeast Asia tech. Host Jeremy Au, a VC, serial entrepreneur and Harvard MBA graduate, interviews brave founders, investors and rising stars from across the region, from Singapore to Vietnam, Thailand to Malaysia.
Hear from tech leaders from across the region including Karen Tay, who was responsible for growing the Singapore government's global tech talent recruiting function, and Elaine Truong, the first product technical product manager at Facebook Singapore and an active tech investor in startups. Recent episodes include Jung Yong, protocol lead at HaloDAO, who talks all things crypto, from DeFi winners and losers to regulator dynamics; Tulika Raj, co-founder of climate tech startup SunGreenH2, who discusses the climate tech learning curve; and Shaun Hon, director at corporate innovation venture studio Rainmaking, who discusses corporate venture building. And with 145 episodes to choose from, there is plenty to inform and inspire.
8 Asian Tech Leaders
35 episodes
In the monthly Asian Tech Leaders podcast, learn from Asian CEOs, entrepreneurs and thinkers in technology on what led to their success and how you can apply their lessons to your life. Join host Justin Pang, a Google Cloud transformation advisor and former Deloitte consultant, who believes in the transformative power and value of technology on business and society, as he uncovers inspiring stories from Asian leaders in technology and unpacks how their Asian culture and identity impacted their life choices.
Among the many Asian leaders and executives who reveal their stories: Amelia Lin, CEO of Honeycomb, a private social app for families; Rob Chang, co-founder of Gryphon Digital Mining, a firm focused on sustainable Bitcoin mining; Andrew Chang, COO at Paxos, a fintech that builds infrastructure on blockchain; Meagan Pi, VP at Google and an advocate for women empowerment; Buck Gee, former Cisco veteran and pioneer in helping to improve Asian representation in business and technology; and Karen Hao, an AI reporter for MIT Technology Review. There are 35 episodes to choose from.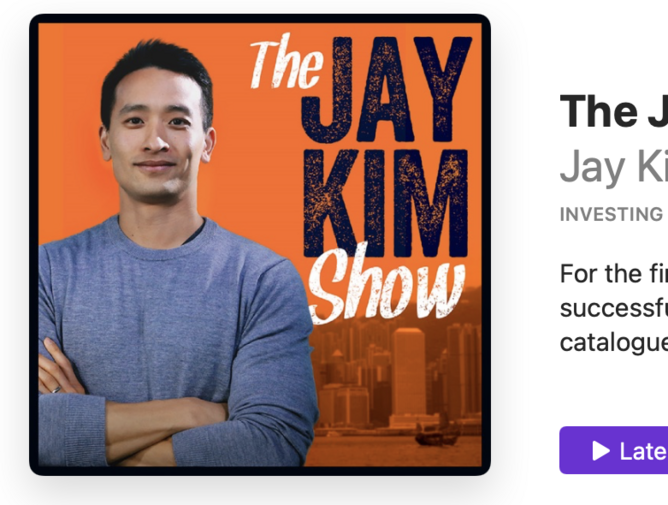 9 The Jay Kim Show
156 episodes
Targeting entrepreneurs and startup founders, this monthly podcast sees host Jay Kim, an investor, author, fitness entrepreneur and startup mentor, sit down with some of the world's most successful entrepreneurs, investors, founders and thought leaders to catalogue their entrepreneurial journey, review critical lessons learned, and divulge secrets to success.
Listeners will gain valuable insights and actionable advice. Hear insight from business leaders across Asia including Mark Jolley, leading strategist for China Construction Bank, who reveals the nuances of the Asian markets, the pitfalls foreign investors encounter, his outlook on future markets and tips for first-time investors in China. Stanley Lim, author of Value of Investing in Asia, discusses how transparency and corporate governance differs in Asia versus the west and shares some simple metrics for weeding out bad bets and the Asian countries he chooses to invest in. And Maliha Quadir, founder of Shohoz, discusses the economy of Bangladesh, gives advice on making the move from corporate to startup and shares advice for aspiring entrepreneurs.
10 Tech buzz China podcast
84 episodes
A biweekly technology podcast from Pandaily, Tech Buzz China discusses the most important tech news from China each week, with commentary from investors, industry experts and entrepreneurs.
Co-hosted by Rui Ma and Ying Lu, both seasoned China-watchers with years of experience working in the tech space in China, the podcast covers the latest digital trends and tech disruptors across everything from ecommerce, telemedicine and community group buying to digital currency AI and live streaming alongside profiles and discussion of tech firms like Yatsen Group, China's L'Oreal for the digital age; P2P lender Lufax; real estate tech platform Beike; and tech giant Bytedance and its foray into gaming and education.
Stand-out interviews include those with Yan Xiao, project lead at the World Economic Forum and an early observer of the cryptocurrency space, discussing China's proposed national digital currency; and Wharton professor Karl Ulrich discussing his latest book, Winning in China, which outlines eight case studies of successes and failures in the country.