Tech Mahindra's new CEO: 10 things to know about Mohit Joshi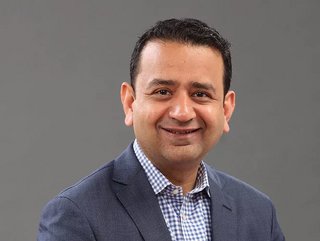 Former Infosys President Mohit Joshi is the new CEO of Tech Mahindra
Former Infosys President Mohit Joshi named new CEO of Tech Mahindra, amid a churn of high-level executives across India's IT majors. Who is Mohit Joshi?
Former Infosys President Mohit Joshi has been appointed the new CEO of Tech Mahindra. He will take the company reins on December 20, 2023, and serve for a period of five years.
Shares of Tech Mahindra, India's fifth largest IT firm, jumped nearly 10% following the announcement of Mohit as new CEO, gaining the most in nearly seven years.
According to T. N. Manoharan, Chairperson of the Tech Mahindra NRC, Mohit's experience with digital transformation, new technologies, and large deals will "complement Tech Mahindra's strategies and help the company maintain its strong growth momentum".
Mohit will take the reins from C P Gurnani, the current MD and CEO, who retires on December 19. Gurnani has been one of the longest serving chief executive officers in the Indian IT sector.
Gurnani joined Tech Mahindra nearly 20 years ago and is credited with spearheading the takeover of Satyam Computers and its merger with Tech Mahindra. He has served as CEO since 2009.
This major move comes amid an ongoing churn of high-level executives across India's IT majors. Just last month, former Infosys COO Ravi Kumar departed Infosys to join top-tier Nasdaq-listed IT firm Cognizant as CEO.
And this month, Tata Consultancy Services (TCS), India's largest software services firm, announced the sudden departure of Rajesh Gopinathan, its CEO for more than six years.
Gopinathan, 52, who is set to leave Infosys on September 15, was expected to continue for another four years. K Krithivasan, president of the firm's BFSI vertical, will head the company as CEO-designate.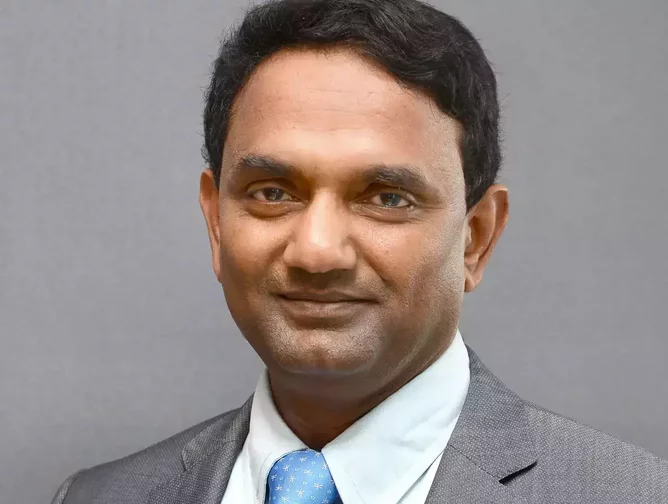 K Krithivasan, TCS President of its BFSI vertical will head the company as CEO-designate
10 things to know about Mohit Joshi
1
Mohit has been with Infosys for 22 years
Mohit joined Infosys back in December 2000 when it was a US$180m company, and has seen the IT major grow a hundred-fold revenue-wise, to almost US$18bn, along with the employee count rise from 10,000 to 350,000. Mohit has more than two decades of experience in the Enterprise technology software and consulting space and has worked with the largest corporations in the world in driving digital transformations. He has played an instrumental role in executing Infosys' significant transformation over the past few years, helping to make it into India's second-largest IT firm.
2
He has numerous responsibilities as Infosys President
As President since 2016, Mohit has direct profit and loss responsibility for Financial Services, Healthcare and Life Sciences businesses which make up more than a third of the Infosys global revenue. He also has responsibility for the UK and Australia public sector business and for Australia as a region and is further responsible for company-wide sales operations and reporting processes, including large deal pursuits and top account growth. This means leading and transforming Infosys' 2000-strong sales teams across the globe. He also manages Infosys' Software business portfolio and is Chairman of Edgeverve Systems Limited which houses its software assets.
3
He has worked across multiple countries
A British national, Mohit lives in London, but during his 22-year career at Infosys, he has worked across multiple countries and continents, including in the US, Mexico, and London. Prior to the pandemic, he would spend around 20 days each month travelling around the world. In 2007, Mohit was appointed as chief executive of Infosys Mexico and was instrumental in setting up the first subsidiary in Latin America.
4
He has experience of the banking sector
Prior to joining Infosys, Mohit worked in banking, serving in two major banks as part of their corporate and investment bank teams. He kicked off career at ANZ Grindlays in 1996 as a corporate banking manager, before moving to a similar corporate banking role at ABN Amro Bank.
5
He is excited about how AI and automation impacts business
When it comes to future technologies, Mohit is most excited about all open-source technologies, cloud technologies, and everything happening from a cybersecurity perspective, he told sister magazine Mobile last month. "Cloud is a truly exciting technology… [and] has been exceptionally important in driving scale, costs and availability, as it drives speed for companies across the world," he said. He also says innovations such as IoT and vertical platforms hold great promise, and he is excited to see developments in the ways AI and automation can "continue to simplify our lives and drive value for business".
6
He was a WEF Young Global Leader
For six years, from 2014 to 2020, Mohit served as a Young Global Leader, part of the World' Economic Forum's Global Young Leader program. He has also served on numerous boards and committees, including previously as Vice Chair of the Economic Growth Board for the UK's CBI, and is a non-executive director of Aviva and
7
Experts say his appointment is a positive one for Mahindra Group
Industry analysts believe the move to appoint Mohit is positive for Tech Mahindra both from a strategy and stock perspective. According to Ruchi Burde Mukhija, VP, equities research at Elara Capital, Mohit will "bring both revenue benefits and operational excellence for Tech Mahindra." While Pareekh Jain, founder of Pareekh Consulting says Mohit's experience in banking, financial services and insurance, healthcare, Europe and sales transformation will benefit Tech Mahindra as the IT consultancy giant is traditionally known for its strength mainly in telecom and communications.
8
He is India-educated
Mohit was educated in India, first studying at Delhi Public School before pursuing his degree in History at Stephen's College, Delhi University. Following this, he secured his MBA from the University of Delhi. More recently, he returned to study, undertaking the Global Leadership and public Policy for the 21st Century Program at Harvard Kennedy School in 2019.
9
He doubled his salary in 2021
In 2021, Mohit more than doubled his salary, which increased from Rs 150m (US$1.82 million) to Rs 340m (US$4.12 million), an Infosys filing showed. This means he earns US$258,650 per day.
10
He has been gunning for the top job at Infosys
Rumour has it that like his former President peer Ravi Kumar, who departed Infosys five months ago to take the helm of Cognizant, Mohit was gunning for the top job at Infosys. But with CEO Salil Parekh securing a five-year extension to his term last year, Mohit realised he had nowhere to progress. Of his new appointment as CEO of Tech Mahindra, Mohit says: "I am delighted to be joining the Tech Mahindra family and look forward to working closely with all the associates, partners, and customers to achieve new milestones, make a positive different and #Risetogether".