Ex Infosys President Ravi Kumar is the CEO Cognizant needs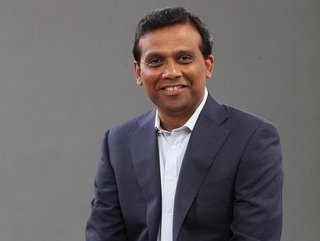 Plagued by underperformance and multiple executive exits, Cognizant has replaced its CEO – what will ex Infosys President Ravi Kumar bring to the table?
Former Infosys President Ravi Kumar has taken the top job at Cognizant, bringing his more than two decades of professional technology services leadership to the American IT major.
This comes as the US-headquartered tech company has undergone significant challenges in recent years, lagging in performance to IT consultancy peers and witnessing record levels of senior leadership exits.
Ravi, who replaces Brian Humphries, has been brought on board with the 'objective of tackling/resolving the company's ongoing challenges, including record attrition rates, delivery constraints as well as lagging peer-like growth," according to US-based analyst, Moshe Katri, MD of Equity Research at Wedbush Securities.
Cognizant challenges – underperformance, haemorrhaging senior executives
The last few years have been rocky for Cognizant leadership. Since 2019, and the appointment of Humphries, the Fortune 500 firm has experienced an ongoing executive exodus.
Humphries, a tech veteran and former CEO of Vodafone Business, was hired as CEO by Cognizant in April 2019 to revitalise the US$17bn IT major, replacing co-founder Francisco D'Souza.
And under his leadership, Cognizant has seen improved margins, expansion of international presence, and a return to double-digit growth in 2022 for the first time since 2015 – recording US$18.5bn in worldwide revenues for 2021, driven by its highest ever quarterly earnings of US$4.8bn in the last quarter of 2021.
It has also assembled its largest ever workforce, adding more than 41,000 people in 2021 and 27,700 in 2022 to push the firm's headcount past 355,300.
But the Nasdaq-listed company has also lagged IT major peers in revenue growth witnessing one of the lowest organic growth rates in the industry, at a time when demand for digital transformation is at record levels.
And perhaps most controversially, it has seen a troubling voluntary attrition rate, sitting at 36% in the second half of 2021, though declining to 19% a year later – a "meaningful improvement" that Cognizant CFO Jan Siegmund said would "help us put greater focus on improving our commercial momentum".
Why Ravi Kumar is the "right person at the right time"
The appointment of Kumar as CEO is being seen as an "important event" in resolving many of the challenges Cognizant has faced in the last few years, according to analysts.
Kumar is the "right person to take Cognizant into its next phase of growth" and is the "right leader at the right time", the company told the Economic Times.
And the Nasdaq certainly seemed to think so showing an 8% rise in the company's share price, having previously plummeted 24% in the last year.
In a LinkedIn statement, Kumar said he believes "diversity powers the world" and that he is "determined to intensify our effort to build a workplace that is warm, welcoming, equitable, and inclusive".
"Over my long career in IT services, I have come to appreciate the importance of listening, learning, acting, and leading with positive energy and optimism."
His immediate focus he says is in "creating the conditions for associates to excel and ensuring that all 355,000 of us operate with a growth mindset".
Along with Kumar's appointment, 24-year veteran Surya Gummadi has been named President of Cognizant Americas – a role Kumar himself was originally due to take.
The appointment of two Indian-origin high-level execs is significant given that more than 70% of the Cognizant workforce sit in India and that there has been a mass exodus of senior Indian executives in the past few years.
Kumar recently said that India was key for the company, as it is likely to be the world's technology talent hub for the next decade.
"India's population has a demographic profile and digital talent pool unmatched by any other country," says Kumar. "We will continue to capitalise on the surge in the IT talent in India as we intensify efforts to recruit from India tier-2 cities as well. Our large associate base in India is an ongoing source of strength and differentiation for Cognizant and one in which we will continue to invest."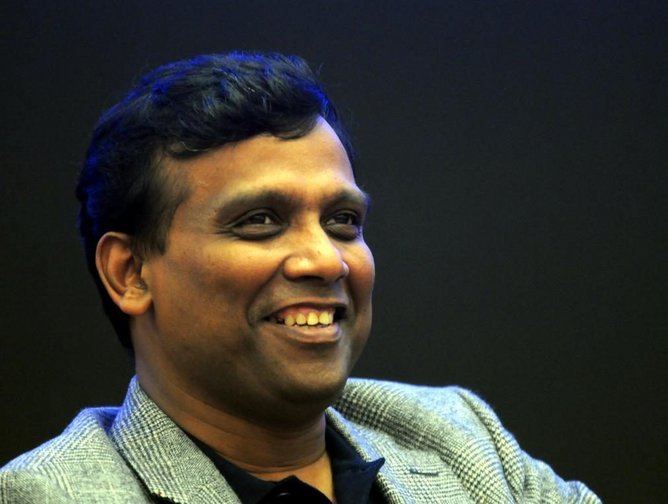 Ravi Kumar – how did he get there
The former Infosys president brings more than 20 years of experience in consulting and industry sales, incubating new practice lines and driving large transformational programs.
An Infosys veteran, New York-based Kumar held increasingly senior leadership roles at the firm, including as Global Head of Consulting & Systems Integration, before being appointed in 2015 as one of two Infosys Presidents, making him the third highest paid executive at the firm, and deputy COO in 2017. He resigned in late 2022 after seven years in the role.
In this role, Kumar led the Infosys Global Services Organisation across all industry segments, driving digital transformation services, consulting, technology, engineering, data and analytics, cloud and infrastructure.
He led some of the largest enterprise deals in history, including Daimler with Infosys, and was involved in the development of Infosys AI platform Nia, and in KRTI 4.0, the AI framework for operational excellence.
Under his leadership, Infosys unveiled Metaverse Foundry, where it developed more than 100 use cases to help clients navigate the new technology
He has also served on the boards of TransUnion and software services provider Digimarc Corp. and has a bachelor's degree in engineering from Maharashtra's Shivaji University and an MBA from Xavier Institute of Management.
Kumar says he had watched Cognizant "fundamentally transform its business, expanding its digital portfolio and capabilities, strengthening client relationships and partnerships, and meaningfully enhancing operational discipline, and that the company was now well-positioned for growth.
"I'm excited to unlock the company's significant potential for our employees, clients, investors and other stakeholders," he says