New YouTube CEO Neal Mohan joins surge of Indian-origin CEOs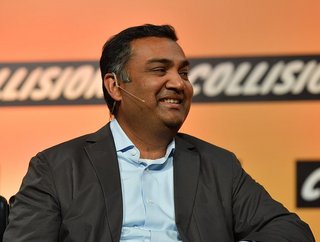 Neal Mohan / Credit: Stephen McCarthy / Collision / Sportsfile
Neal Mohan is named chief executive of YouTube and joins a growing list of Indian-origin CEOs leading global conglomerates – from Microsoft to Starbucks
When Google original Susan Wojcicki stepped down last week as YouTube CEO, announcing Chief Product Officer Neal Mohan as her replacement, few were surprised.
Not just because Neal is also a Google veteran with expertise in growing and developing YouTube product, or that his leadership qualities have been highly lauded – but because, increasingly, US tech giants are betting on Indian-origin talent at C-level.
Neal's appointment comes hot on the heels of Indian American Ravi Kumar's hire as Cognizant's global CEO just weeks ago, and Laxman Narasimhan's appointment as Starbucks CEO – a role he is set to take up in April 2023.
Not to mention, in the last year, the appointments of Leena Nair as CEO of Chanel, Raj Subramaniam as CEO of FedEx Corporation, and Devika Bulchandani, as Global CEO of Ogilvy.
And these three recent hires join a growing list of Indian-origin CEOs leading global companies.
According to S&P Global Ratings, no fewer than 58 Fortune 500 companies are currently run by CEOs of Indian descent, ranging from tech powerhouses like Adobe (Shantanu Narayen), IBM (Arvind Krishna) and Microsoft (Satya Nadella) to coffee powerhouses like Starbucks (Laxman Narasimhan) and fashion houses like Chanel (Leena Nair).
Satya Nadella, CEO, Microsoft
Indian-origin CEOs leading the charge at multinationals
While most of the Indian-origin executives helming the world's largest companies were educated in India, many securing engineering degrees from leading India universities, they invariably departed for the US or other countries to advance their studies or kick off their careers.
Take Satya Nadella (Microsoft), Sundar Pichai (Google) and Laxman Narasimhan (Starbucks). They all secured engineering degrees in India before moving to the US to study for masters and MBAs (Wharton and Chicago Booth) and kicking off their careers in big tech and/or McKinsey.
Twitter's former CEO Parag Agrawal, hired by founder Jack Dorsey and fired by new owner Elon Musk after 11 months in the job, was also an Indian-origin techie, who studied in India before moving to the US to study at Stanford for his PhD in computer science and to work – AT&T Labs, Microsoft, Yahoo, and Twitter where he rose to CTO prior to taking the helm.
Leena Nair, former Unilever CHRO, and now Chanel CEO took a different path though. Following an engineering degree and MBA from Indian universities, including th prestigious XLRI (India's oldest management institute), Leena spent the first 20 years of her three decade-long-career at Unilever in India(Mumbai) where she nailed numerous firsts, including being the first Asian CHRO at Unilever, an first female in nearly all roles she held at the consumer goods giant, before making her move to London.
Like Leena, the recently appointed CEO of American IT major Infosys Ravi Kumar graduate from the prestigious XLRI in India and spent a significant part of his career working his way up the ladder in India before moving to the US.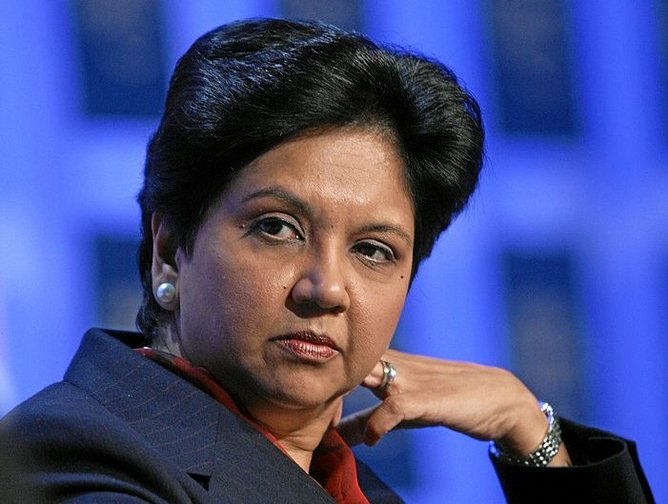 Indra Nooyi, former CEO, PepsiCo
Here are a few more India-origin executives who have made CEO of global companies:
Raj Subramaniam, CEO, FedEx Corporation – 2022-present
Devika Bulchandani – Ogilvy – 2022-present
Rajeev Suri, Inmarsat – 2021-present
Raghu Raghuram, CEO, VMWare – 2021-present
Arvind Krishna, CEO, IBM – 2020-present
Thomas Kurian – Google Cloud – 2019-present
Nikesh Arora, CEO, Palo Alto Networks – 2018-present
Anjali Sud, CEO, Vimeo – 2017-present
Sanjay Mehrotra, Micron Technology – 2017-present
George Kurian, CEO, NetApp – 2015-present
Ivan Menezes, CEO, Diageo – 2013-present
Shantanu Narayen, Adobe CEO – 2007-present
Indra Nooyi, CEO, PepsiCo – 2006-2018
Vikram Pandit, The Orogen Group – 2007-2012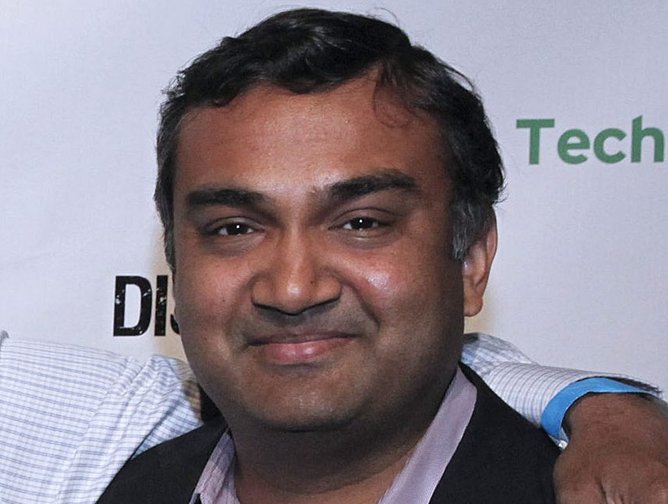 Neal Mohan, new CEO, YouTube / Credit: TechCrunch
Who is Neal Mohan – and why was he chosen?
Stanford graduate Neal joined Google in 2007, where, for the first seven years he led the tech giant's display and video advertising businesses on YouTube, AdSense, and DoubleClick, before being snapped up by Susan Wojcicki as her second in command for YouTube.
As Chief Product Officer of YouTube since 2014, Neal is credited with working with Susan directly to build the platform into the video-streaming giant it is today with its robust subscription model for users and content creators.
He was also instrumental in launching new and successful products, including YouTube Music, YouTube Premium, and YouTubes – the latter a genius idea of his to battle the encroaching dominance of rival TikTok.
Susan was clearly a big fan, not just in snapping Neal up and working closely with him for a decade, but in positioning him to take the top job. He even served on the board of 23andMe, a health-tech founded and run by Susan's equally tech talented sister, Anne Wojcicki.
Upon handing over the reins of YouTube to Neal, Susan described him as having a "wonderful sense for our product, our business, our creator and user communities, and our employees" and said he would be a "terrific leader for YouTube".
Neal, who was in the highest 10% of his graduating MBA class at Stanford, began his career as a senior analyst at Accenture in the mid-nineties, before joining a startup (NetGravity), which was bought by DoubleClick, a company that was then acquired years later by Google.