India unveils initiatives in Davos, sends record delegation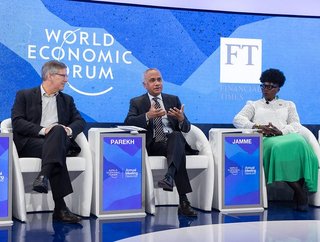 With a renewed focus on India's rising economic opportunity, the country sent a record delegation to Davos making key pledges, from sustainability to tech
India sent a record delegation to the World Economic Forum's Annual Meeting this year, presenting its position on critical global issues including the energy crisis, food security, plastic pollution, and health equity in Davos.
More than 100 Indian delegates, from CEOs of Indian corporates including HCL, Wipro, Infosys and Mahindra, to unicorn founders to political leaders from at least six Indian states convened in Davos to ensure participation in dialogues from crypto to climate change.
"In terms of numbers and specifically when it comes to government, we have record numbers from India," said Sriram Gutta, head of India agenda at the Forum. "We currently work with many states on diverse initiatives, including food innovation and agritech, advanced manufacturing and production, drones, and electric vehicles, among others."
Key announcements were made by the country to tackle issues with the energy transition, plastic pollution and the freshwater crisis, among others.
Here are five India highlights from the Forum.
1 Indian CEOs form net-zero alliance
The WEF launched the India chapter of the Alliance of CEO Climate Action Leaders, which was founded in 2014 to support sector-wide businesses to align their actions with the Paris Agreement – the 1.5C pathway and transition to a net-zero world. As a major global economy, India's role in mitigating climate change is becoming ever more critical, and alone could see more than 50 million net new jobs and generate more than US$15 trillion in economic value. With the addition of India, the Alliance moves from 92 company signatories to 104, with the India chapter bringing together chief executives from India's leading businesses and from government to deliver Prime Minister Narendra Modi's ambitious five-part 'Panchamrit' pledge, which was set last autumn and which includes the country's net-zero by 2070 target. With the India chapter, the Alliance now represents businesses collectively generating more emissions annually than the EU.
2 India's largest state Maharashtra joins WEF in fight against plastic pollution
Positioning itself as a leader in India in the right against plastic waste pollution, Maharashtra, India's largest state in GDP, joined the WEF's Global Plastic Action Partnership (GPAP) to help drive localised solutions for the circular economy. This comes as Maharashtra, and India as a whole, refocuses on its climate and sustainability objectives post-pandemic. This agreement marks a "critical junction in our state's battle against the plastic pollution endemic", Aaditya Thackeray, Minister of Environment and Climate Change for Maharashtra, and is the building block needed as "we transition towards a more resource circular approach to tackle climate change while strengthening our economy".
3 HCL Group invest US$15m to tackle freshwater crisis
In a partnership with WEF's open innovation platform UpLink, India-based global conglomerate HCL Group announced an investment of US$15m over five years to tackle the freshwater crisis. This comes as freshwater resources globally are extremely burdened, with every "fifth child on this planet facing water scarcity", according to Roshni Nadar Malhotra, CEO of the Noida-headquartered HCL Group. This funding by HCL will accelerate the innovation agenda for water and create a first-of-its-kind innovation ecosystem for the global fresh sector, helping build capacity for water-focused entrepreneurs ('aquapreneurs') to execute on innovative solutions.
4 Indian leaders weighed in on the future of the metaverse
With research suggesting that the metaverse is expected to grow into an US$800bn market by 2024, the Forum announced a new initiative designed to bring together countries and companies to build an economically viable, interoperable, safe and inclusive metaverse. Titled Defining and Building the Metaverse, the initiative convenes more than 60 leading tech and other sector firms, including India's Tech Mahindra, alongside experts and academics to accelerate the development of governance and policy frameworks for the metaverse and to strengthen the economic and social value creation opportunities. India took a central role in the discussion, with Tech Mahindra CEO CP Gurnani reiterating the role of metaverse in society and need for governance. He told the Forum that Tech Mahindra had a rural education programme being run in the metaverse, in a country where the smartphone penetration is just 26%, as well as sports training and retail commerce also happening in the metaverse. "This evolution of web 3.0, blockchain, and metaverse is here to stay [and] the applications are endless," he said.

5 Five Indian tech firms join WEF's Technology Pioneers community
Five Indian tech firms were among 100 companies globally and 30 across APAC to be accepted into the WEF's sought-after Technology Pioneers community, which aims to forge new paths in everything from healthcare and food production to more cutting-edge technologies. Among the 2022 cohort, which spans 30 countries, are Indian tech startups Recykal, Asia's first circular economy marketplace; and PandoCorp, the world's first open-market freight management platform. The other three Indian tech firms include a full-stack labour marketplace for blue-collar workers (Vahan); a next-gen plant protein company (Proeon), and a tech-driven financial inclusion platform that empowers the underserved (SmartCoin Financials). Following their selection, this year's India companies will join an impressive group of alumni that include many household names, including Airbnb, Google, Spotify, TransferWise and Twitter.