CEO hiring India: how the path to the top is changing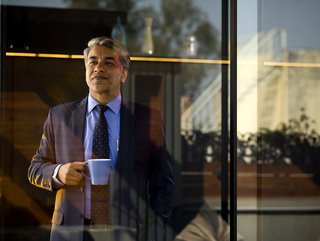 External CEO hiring remains the norm in India
In India, external CEO hiring remains the norm, but more firms are investing in succession plans and Interim CEOs are on the rise – we talk to the experts
When it comes to appointing a new CEO, organisations in the west lean towards internal candidates.
S&P 500 boards have long favoured internal successors, with such promotions marking 82% of all CEO transitions in 2022, according to Spencer Stuart. Eighteen percent of new CEOs were external appointments, with just one CEO appointment (2% of total) from the board — what is called 'the known outsider'.
Korn Ferry data backs this up. In the Fortune 1000, many more boards promote internally than hire externally, though conversely, the private market is almost uniquely external.
Reasons for hiring internally are multiple, not least because an external candidate's lack of internal social networks can hamper their effectiveness, a recent university study found.
External hiring is the norm in India
The succession process in India however is almost directly the reverse, with external candidates more frequently selected over those already within the company.
"External CEO hires make up 65-70% of all chief executive appointments, Sanjay Shetty, a Talent Partner at Randstad India, one of the country's leading HR service provider, tells Business Chief.
One of the main reasons for this is the lack of succession planning across many India-based organisations.
According to a survey from Korn Ferry and the National Stock Exchange of India, fewer than half of the boards of India's largest firms say they have identified successors for top leadership positions. While just 45% say that the board ensures a rigorous CEO succession.
As Monica Agrawal, co-head of Korn Ferry's Board Services practice in India puts it: "When CEO succession is not viewed as a progressive and planned-out move, the focus of the board tends to be on replacing the current CEO rather than on the long-term vision of developing a multigenerational leadership bench."
India's tech and industrial sectors, in particular, lag behind in having a systematic process, the report reveals.
But it is the family-run businesses, of which there are many in India (the country has the third highest number of publicly listed family-owned businesses in the world) that are especially poor on succession – with a staggering 97% operating without succession plan documents, a study from BAF Consultants reveals.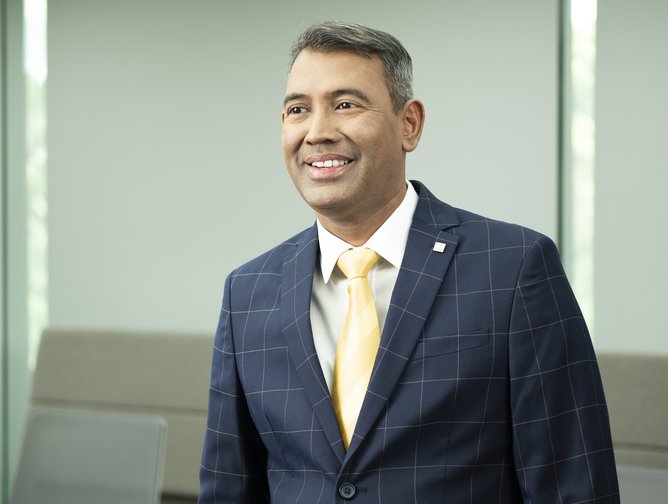 Sanjay Shetty, Talent Partner, Randstad India
Investment in succession planning improving in India
However, Sanjay tells Business Chief he is seeing more organisations in India begin to invest in their internal career streaming and succession planning.
Discussing the disadvantages of hiring outsiders, Sanjay says the gestation period has shortened, while the performance threshold is higher, which means external candidates "really have to hit the ground running, which can be challenging without the social connections and internal network".
That said, external hires have many advantages, bringing new ideas and a fresh perspective, one that is outside-looking, offering a company the opportunity to get ahead of their competitors – something many organisations are looking for in the post-pandemic era.
While an external candidate can give an organisation a fresh perspective, one that is outside-looking, offering a company the opportunity to get ahead of their competitors, doing so is not without risks which need to be thoughtfully considered and managed.
"The pandemic changed the way we work, from increased digitisation to changes in the supply processes to a work-from-anywhere model, and organisations are looking for leaders who understand this and can get on board with the new world of work," Sanjay tells Business Chief.
"The risk-taking appetite has changed and the threshold for performance has decreased, and companies need leaders with a different set of skills. They want CEOs with new and innovative ways of thinking, who can take risks, and who can change the rules of the game and take the organisation forward amid an unpredictable future."
The recent appointment of external hire Prabha Narasimhan as CEO of Colgate-Palmolive (India) is a case in point. Marking the first-ever external CEO hire for Colgate, the former Hindustan Unilever executive director was brought in to help the oral care business regain market share.
While an unanticipated move for the FMCG giant, Nomura said an external hire indicated a fresh perspective for the firm.
Nalin Negi is serving as Interim CEO for BharatPe while the fintech finds a permanent CEO
Trend for hiring Interim CEOs and Co-CEOs in India
Among other CEO hiring trends Randstad India is seeing within the country is the recruitment of Interim CEOs along with Co-CEOs and divisional CEOs.
Interim CEOs are considered a smart short-term strategic move while an organisation prepares for a long-term leadership.
And Korn Ferry research shows the Interim CEO trend is one taking place on a global scale. The Great Resignation has left companies light on senior talent, and as the economy wanes, organisations are concerned they might make the wrong C-suite hire and so are not rushing into hiring.
In India, Interim CEOs are scaling as an increasing number of chief executives jump ship. In the last two months of 2022, Indian firms saw CEOs jump ship more than any other senior executives, data from executive search firm Stanton Chase reveals.
Amit Agarwal, Managing Partner, Singapore & India at Stanton Chase, told Moneycontrol that since COVID, companies have started to put more value on the top leadership to manage uncertain business environments, heightened competition due to digitalisation, an employee-friendly work environment as the war for talent gets increasingly intense, and managing short- to long-term business objectives.
"The focus has been on leaders who can lead the ship in a post-COVID business scenario," Agarwal says.
Interims are also sometimes brought in for the purpose of transformation, to turn the company around, and this too has accelerated since the pandemic and the need for complete transformation
"Interim CEOs function like project managers – they come in, undertake an organisational turnaround, then hand over and leave," says Sanjay.
Among companies in India that have gone down the Interim CEO route recently are fintechs Paytm and BharatPe. Appointing current CFO Nalin Negi as Interim CEO of New Delhi-headquartered BharatPe, Chairman Rajnish Kumar said the company had "recognised the need to dedicate time and resources to finding the leader who will continue to catapult. BharatPe to new heights".
Sanjay points to Co-CEOs and divisional CEOS as further trends surging in the country.
Traditionally, in India, there is one CEO who reports to the Board, and everything aligns to that one person, he says.
But now, "we are talking to customers about multiple CEOs and divisional CEOs, particularly among larger companies
"Organisations see the advantages of sharing the top job, as this leverages the individual strengths of the leaders, and delivers on risk mitigation. It can help a company multiply from a growth perspective and offers more consensus decision-making."
When it comes to diversity at the top, while a topic that has become increasingly important to organisations in India, it hasn't yet reached CEO level in most companies, says Sanjay, with Boards more focused on finding exactly the right candidate.
Also, chief executive tenures in India have shortened in recent years, from an average 5-6 years to around 3.5 years, according to Sanjay.
"We find that when CEOs stay beyond the 3 to 4-year mark, the organisation really takes a quantum leap, but for those who remain beyond 8-9 years, it also sometimes tends to depreciate value with organisations in need of a fresh perspective."