Big tech helping to bridge the digital divide in Asia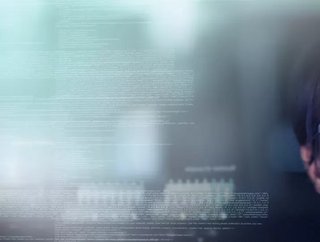 To help bridge the digital divide, big tech is partnering with the public sector to deliver upskilling initiatives across APAC
While the pandemic has accelerated digital transformation, it has also exposed the digital divide that exists in society today, a divide that is particularly acute across Southeast Asia.
LinkedIn has found that the top three fastest growing job categories in Southeast Asia for 2021 are digital content, data analyst, and software technology. And according to an AWS report between 666 million and 819 million workers in Asia-Pacific will use digital skills by 2025, up from just 149 million today, with the average employee requiring seven new digital skills in order to keep pace with emerging tech and technological advancements. 
According to Ben King, Country Director, Google Singapore, the "pandemic has only accelerated our shift towards a world that is more digital" with digital marketing and cloud technology skill sets that are "now highly in demand, and this demand will continue to increase in the long run."
The bottom line is that businesses across Southeast Asia are likely to face severe talent shortage, if they do not beef up digital reskilling of their workforces.
Tech companies working with governments
But who's responsibility is this? The issue of how to share the costs of upskilling has not yet been solved, according to PwC's Upskilling for Shared Prosperity report. And while there is unlikely to be an optimal one-size-fits-all approach to funding national upskilling initiatives, policies such as Singapore's SkillsFuture may hold lessons for others.
What is clear however, is that to achieve widespread upskilling at a fast enough pace, the public and private sectors must work together, and the big tech companies must work with governments to help build digital skills and drive economy recovery.
According to Ahmed Mazhari, President, Microsoft Asia, "no single entity can thrive in isolation", which is why private enterprises, employers, governments, and non-profits must collaborate and work across sectors to foster partnerships and solutions that will have lasting impact.
"Investment from both the public and private sectors, led by big tech, creates opportunities for startups and small enterprises and those they employ," explains Mazhair, who argues that tech leaders have a "responsibility to help people acquire these digital skills, for their own benefit and to future-proof Asia's competitiveness".
So, which companies are partnering with the public sector in Asia to help narrow the digital divide?
Microsoft

Over the past year, Microsoft and LinkedIn's global skills initiative has helped more than 30 million people in 249 countries/territories gain access to digital skills, including nearly six million in Asia. And as part of the next phase of this, the tech giant is committed to now helping 250,000 companies to make skills-based hires in 2021.

"There will be an estimated 149 million new technology-oriented jobs globally over the next five years, so closing the skills gap for job seekers to grasp these opportunities is absolutely vital," adds Mazhari.


 

Facebook 

Back in March, the tech giant unveiled a new initiative in Singapore, with the aim of supporting the city-state's journey towards becoming a smart nation. Titled Upskill with Facebook Singapore, the initiative offers four programmes, for up to 2,700 participants and 1,000 SMEs, that have been curated by Facebook in partnership with technology trade association SGTech.


 

Google 

In summer last year, Google collaborated with Singapore's Economic Development Board and the country's SkillsFuture SG programme to unveil the Skills Ignition SG, a 9-month place and train programme for up to 600 applicants, providing job opportunities for Singaporeans in Google, as well as its ecosystem of hires, including startups and SMEs. And subsequently, 

with a focus on closing the digital gap for 200,000 micro, small and medium business owners in Southeast Asia, The Asia Foundation is being support by Google's philanthropic arm, Google.org, to provide digital literacy training through the Go Digital ASEAN regional initiative. As of April 30, it had trained 3,385 jobseekers and entrepreneurs in the Philippines alone.


 
AWS Amazon Web Services announced 

late last year that by 2025 it would help 29 million people grow their technical skills. To do this, it is investing hundreds of millions of dollars to provide free cloud computing skills training to "people from all walks of life and all levels of knowledge" and in more than "200 countries and territories", says 

Teresa Carlson, Vice President of Worldwide Public Sector at Amazon

.

To date, via 

AWS Training and Certification

, Amazon offers 500 free on-demand digital courses, with 50 launched last year, and available in multiple languages such as Bahasa Indonesia, Japanese, Korean, Simplified and Traditional Chinese.