What to know about the next generation of consumers in India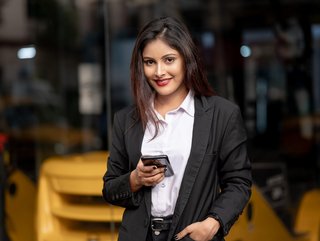 Generation Z represents a significant opportunity for brands but how to cash in?
Gen Z consumers in India are financially savvy, socially conscious and eager to travel, but also hyperconscious of greenwashing, a Mintel report finds
It's no secret that consumer spending in India is on a trajectory, despite inflationary forces, with growth predictions of 7.1% YoY in 2023, according to Fitch Solutions.
India is poised to become the third-largest consumer market behind only the US and China, with consumer spending expected to surge from US$1.5 trillion at present to nearly US$6 trillion by 2030, a World Economic Forum report has said.
Such consumption-driven growth is unsurprising given India's large, young, and rising share of the upper middle-income population, many of which have a high propensity to spend.
Among India's fast-growing (and spending) population, Generation Z (aged 18-26 in 2023) represents a significant opportunity for brands. India has an estimated 116 million Gen-Z consumers, with two out of five urban India consumers aged between 15 and 55 are Gen Z.
But how is Generation Z in India shopping – and what do they want?
The answer is value for money, according to Mintel's recently released Trend International Spending report.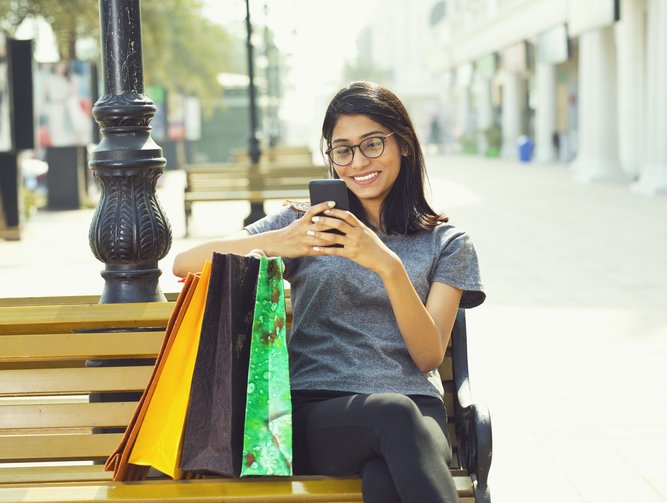 As true digital natives, 63% choose online shopping over in-store
Innovative solutions and value paramount
With ambitions to own their own homes (77%), and cars (59%) and to travel from a young age (55%), according to research, Gen-Zers understand the need for financial savviness in achieving this.
Which means, when it comes to shopping, they are looking for significant value, with 88% of Gen-Zers believing it is necessary to get the best deal on every purchase.
"Gen Z consumers regard affordability and value as paramount, with consumers seeking innovative solutions and brands while maintaining their living standards," says Saptarshi Banerjee, Senior Lifestyle Research Analyst, Mintel Reports India.
The key to winning them over therefore lies in "providing cost-effective, innovative products, enhancing consumer engagement with fun deals, such as gamification, and crafting unique experiences."
This includes in the area of travel, a passion for this generation. Brands offering budget-friendly and travel options stand to benefit.
Gen-Zers focus on value-based purchases is unsurprising given the many worries facing them including soaring inflation and other economic uncertainties like job cuts. In March 2023, data from the Mintel Economic Tracker shows that 12% of Indians aged 18-24 described their financial situation as 'tight'.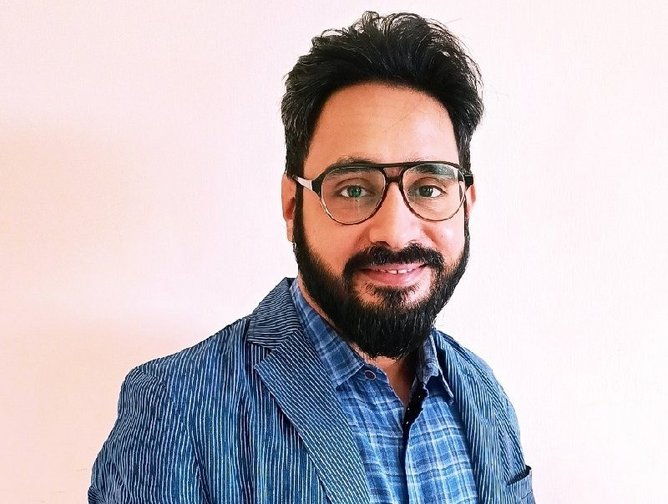 Saptarshi Banerjee at Mintel India says the key to winning Gen Z consumers is to provide cost-effective innovative produts
Socially conscious and savvy to sustainability greenwashing
Shopping sustainability is important for Indian Gen Z consumers, with more than 8 in 10 stating they care about social and ethical issues. In fact, more so than young consumers in other countries.
A recent report by Credit Suisse found that Gen Z consumers in the world's two largest consumer markets, India and China, are even more concerned about purchasing sustainable products than American and UK shoppers in the same demographic.
That kind of values-driven consumption has sparked new language in many brand campaigns and new public initiatives by brands to integrate sustainability programs into their branding narratives.
However, brands be wary, as Gen-Zers in India are less trusting of sustainability claims than Millennials before.
More than half (55%) of Gen-Zers believe most sustainable claims used by brands are false.
To address this, Banerjee says brands must empower this generation in their efforts towards equality and localism, encouraging them to adopt eco-friendly habits, while also educating them on sustainable initiatives.
"Brands can meet these expectations by using local ingredients and flavours, promoting original content, highlighting socially-minded initiatives and providing credible evidence of sustainability to avoid green-washing allegations."
Mintel research suggests brands should innovate existing products to enhance longevity or flexibility, and also help younger consumers learn new skills and develop an interest in specific categories such as cooking, fashion and beauty.
Digital initiatives
As a generation reliant on the Internet, Gen Z offers brands an unprecedented opportunity for digital engagement.
Considered true digital natives, 64% of Gen Z consumers in India regard information from social media or the Internet as authentic, with 63% choosing online shopping over in-store. Moreover, 69% believe that next-gen technologies like virtual reality or metaverse represent the future of social media.
"Brands should develop initiatives to support these young consumers in safely and responsibly navigating the digital realm." Banerjee says. This is especially true given the growing awareness about the potential harm social media can have on mental health.
"Brands have an opportunity to create and promote initiatives that help these young consumers navigate the digital landscape safely and responsibly."
******
For more business insights check out the latest edition of Business Chief Middle East & Africa and be sure to follow us on LinkedIn & Twitter.
You may also be interested in Business Chief US & Canada.
Please also check out our upcoming event - Sustainability LIVE in London on September 6-7 2023.
BizClik is a global provider of B2B digital media platforms that cover Executive Communities for CEOs, CFOs, CMOs, Sustainability Leaders, Procurement & Supply Chain Leaders, Technology & AI Leaders, Cyber Leaders, FinTech & InsurTech Leaders as well as covering industries such as Manufacturing, Mining, Energy, EV, Construction, Healthcare + Food & Drink.
BizClik – based in London, Dubai, and New York – offers services such as Content Creation, Advertising & Sponsorship Solutions, Webinars & Events.​​​​​​​