Top 10 fastest-growing companies across the Asia-Pacific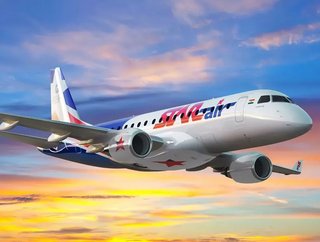 Star Air, India's fast-growing regional airline
From Singapore to South Korea, Hong Kong to India, and spanning fintech, food and energy – these 10 businesses are seeing their revenues rise, and fast
It's no secret that Asia is set to be the main driver of global growth in 2023, with the region home to some of the fastest-growing economies in the world.
According to S&P Global Market Intelligence, for the APAC region, the growth is forecast to contribute 58% of the total increase in world GDP in the decade – 2021 to 2031.
This is led largely by a gradual economic rebound in mainland China, the world's second-largest economy, due to the easing of pandemic restrictions. GDP growth in China is forecast to rebound from 3.0% in 2022 to 5.2% in 2023, as domestic demand is boosted, according to S&P, and this is likely to be a big driver for Asia's overall growth, with a strong boom in trade, exports, and growth in neighbouring countries.
India's economic growth is higher still, at 6.9% in the 2023 fiscal year, the World Bank has forecast, marking the fastest GDP growth of the major economies, as the country looks to position itself as a global tech and manufacturing hub.
Southeast Asia, which is home to 680 million people, 50% more than the EU and more than twice as many as the US, is also seeing rapid development amid an increasingly affluent and educated population and with an increasingly skilled workforce.
This is backed up by the just released fifth annual Financial Times' ranking of 500 high-growth companies in Asia Pacific, which lists companies across 13 APAC territories that generated revenue of at least US$1m in 2021.
While the list is dominated by tech companies, at 26.4%, and oil and gas business lead the rankings, there is now a much wider range of industries where revenues are rising fast, including hospitality, healthcare, waste management and real estate.
Japan has the fastest-growing companies, with 136, followed by South Korea at 78, Singapore at 75, and India with 73.
We list the top 10 and drill down to find out why they are growing so fast.
1
Rex International Holding
Singapore
Energy & Utilities
Growth rate (CAGR): 630.2%
Revenue: US$158.44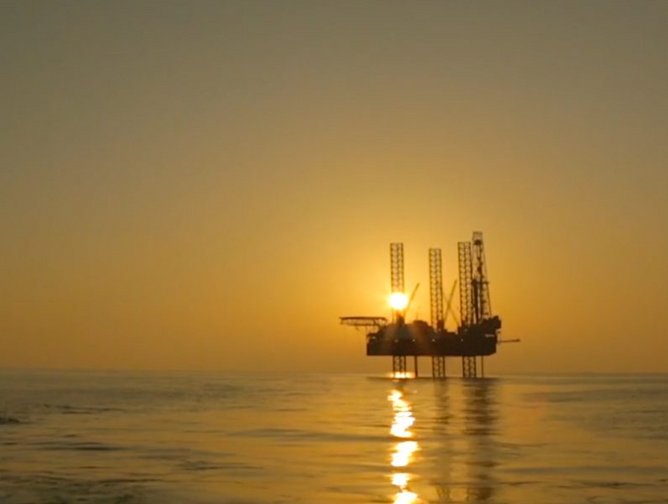 Rex International operations in Oman / REX
Led by CEO Mans Lidgren, Singapore-based multinational Rex International is a leading independent energy company with interests in oil and gas exploration. Since its Singapore listing in 2013, the Group has secured four offshore including in Oman and Norway. Rex uses its proprietary liquid hydrocarbon indicator Rex Virtual Drilling technology, a de-risking tool that identifies liquids in the sub-surface using seismic data. discoveries,
In the firm's 2021 annual report, Rex International chairman Dan Brostrom said the year marked various breakthroughs for the firm as oil prices rose – including being in profit and transferring its SGX listing to the main board.
The company, which is focused on increasing its production and reserves of oil and gas, is also exploring game-changing, eco-friendly technologies under its subsidiary company Rex Technology Investments, and in recent months acquired US$1m of shares in Xer Technologies, a commercial drone company.
2
NW Corporation
Singapore
Energy & Utilities
CAGR: 553.2%
Revenue: US$364.19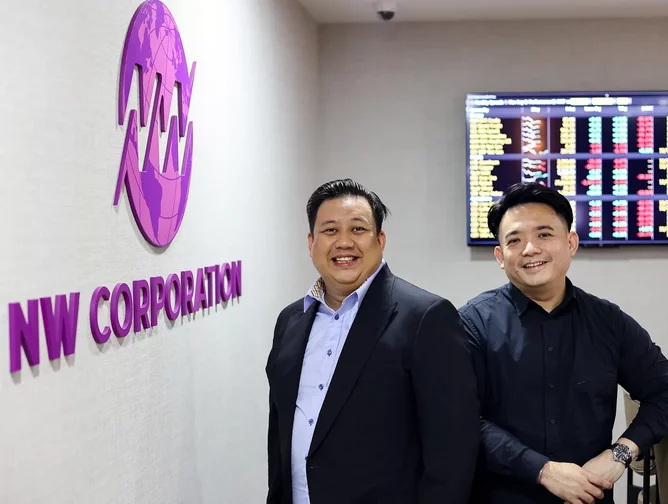 Commodities trading firm NW Corporation is led by Borg Ang (left)
Founded in 2016 and led by CEO Borg Ang, who previously headed commodities at ANZ Bank, NW Corporation is an international commodities and energy trading company with headquarters in Singapore and branch offices in China and Dubai.
Armed with an extensive network and complete value-chain of commodity trade, NW actively trades oil and gas products, as well as metals, minerals, and ores – ensuring the steady supply of these materials. The company, which has won the '50 Outstanding Enterprises Award for two consecutive years, uses block chain technology to shape the next competitive advantage.
NW's annual business turnover of over US$300m is testament to its rapid growth through competitive trade outcomes.
3
Haegin
South Korea
IT and Software
Growth rate: 543.4%
Revenue: US$29.09m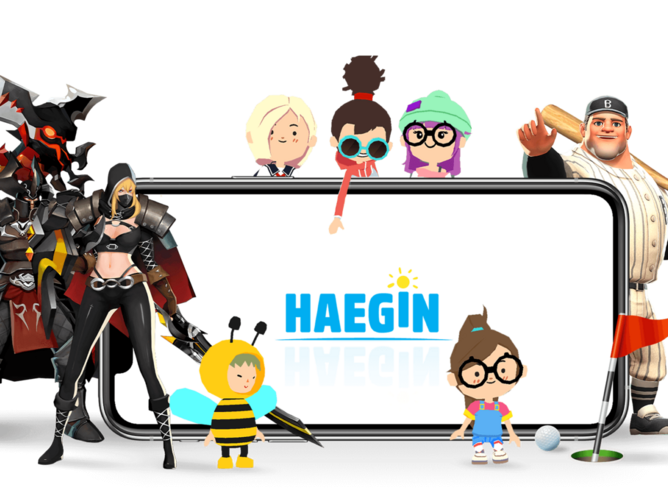 Mobile game startup Haegin is most well-known for its metaverse social network game PlayTogether
Founded in 2017 by Lee Young-il, the co-founder of Com2uS Studios, the Korean creator of popular game Summoners War, Haegin is a mobile game startup most well-known for developing PlayTogether, a mobile casual social network game that is the first listed game that was built on the metaverse. This, along with its games Home Run Clash, Overdogs and Extreme Golf accounts for more than 90% of the global share in total users and sales.
The startup, which achieved unicorn status in February 2022, attracted further investment of US39m just months later, from Korea's top mobile carrier SK Telecom Co, and is investing the funds in game development tech, making new hires, and expanding its business.
4
Judo Bank
Australia
Fintech, financial services
Growth rate: 398.4%
Revenue: US$130.08m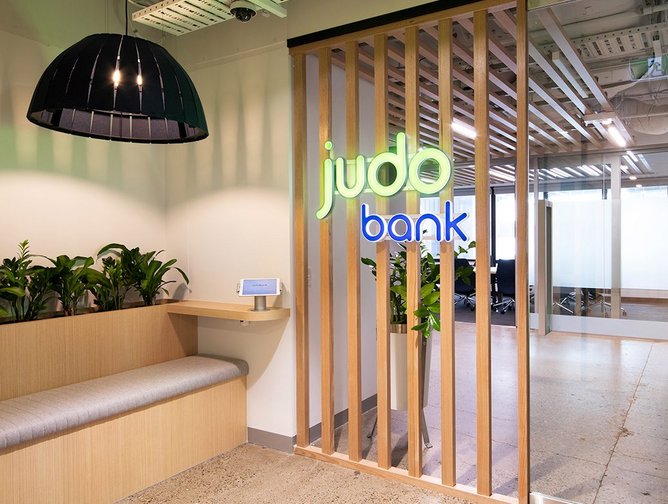 Melbourne-based challenger bank Judo Bank is focused on providing support and capital to SMEs
Founded in 2016 by co-CEOs Joseph Healy and David Hornery, and born in the cloud, Melbourne-based challenger bank Judo Bank is focused on providing support and capital to SMEs.
The bank takes a 'high touch, high tech' approach which means, as a technology-as-a-service-first organisation, Judo buys services from technology partners to deliver its core services cost competitively. But they are human-driven, getting to know customers, understanding their needs, and building deep relationships with them.
In 2021, Judo became the first commercial bank to list on the ASX in more than 30 years. The neobank reported 73% growth in its lending portfolio over the FY2022, passing the critical milestone of reaching profitability and "making Judo one of the first banks anywhere in the world achieve this within five years of launch", according to Healy.
5
Doctor Anywhere

Singapore
Healthcare and life sciences
Growth rate: 378.6%
Revenue: US$23.78m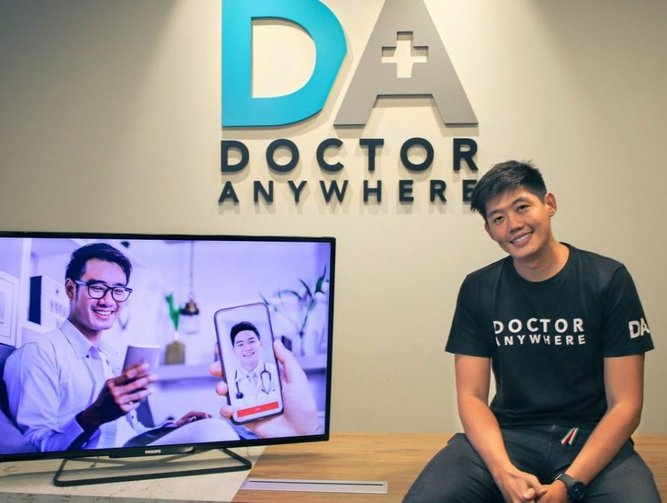 The Singapore-based healthtech has raised total capital of nearly US$140m.
Launched in 2017, as a way of connecting care-seekers to healthcare providers through video-calls via mobile, this Singapore-based, Southeast Asia-focused healthtech company has firmly established itself as a regional leader in healthcare.
Today, Doctor Anywhere counts 2.5 million users and more than 600 employees across six countries, including Singapore, Malaysia, Thailand, Vietnam, Indonesia, and the Philippines. Founder and CEO, Lim Wai Mun, recently picked up the EY World Entrepreneur of the Year, while the startup was named by LinkedIn in 2022 one of the top 15 startups to work for in Singapore.
The company recently acquired Catalist-listed Asian Healthcare Specialists following a Series C1 funding round of US$52.65m, bringing the total capital raised to nearly US$140m.
6
Recykal
India
Waste management and recycling
Growth rate: 373.9%
Revenue: US$25.76m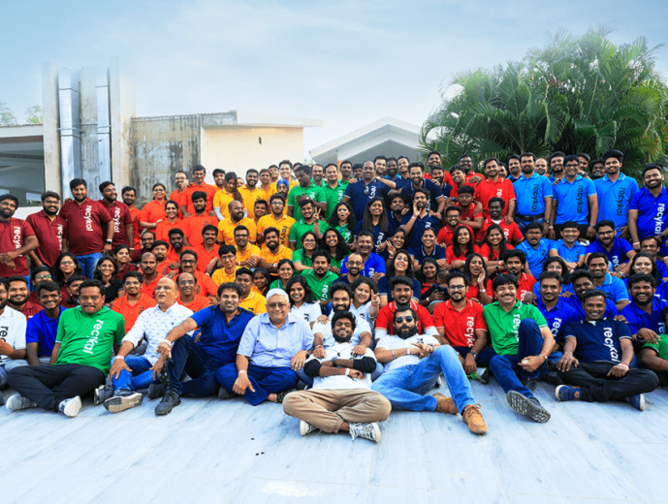 Hyderabad-based startup Recykal is Asia's first and largest circular economy marketplace
Dubbed the 'Uber for Trash', Hyderabad-based startup Recykal is Asia's first and largest circular economy marketplace, offering end-to-end digital waste management solutions. The waste management and recycling enabler is solving India's growing trash problem by using digital technology to connect waste generators, processors and recyclers.
Co-founded in 2017 by seasoned entrepreneur Abhay Deshpande, who sold his second startup, SaaS platform MartJack, Recykal initially focused on consumer trash before moving into the B2B segment, where it provides cloud-based solutions to facilitate transparent and traceable material flows in waste. Today, Recykal's reach for waste collection and channelisation includes 1,000-plus businesses, 500 aggregators and waste management companies, 1,000 ragpickers and 30 municipalities across 36 states.
The startup, which was selected as one of the World Economic Forum's Technology Pioneers in 2022, raised US$22m in funding in 2022 from investment funds managed by Morgan Stanley India.
7
FreeD Group
Hong Kong
IT and Software
Growth rate: 308.2%
Revenue: US$16.00m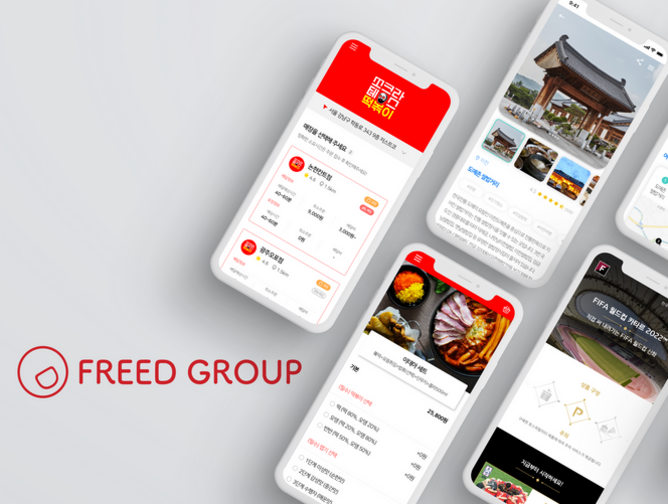 Hong Kong-based startup FreeD Group uses AI, big data and ML technologies to deliver end-to-end digital solutions.
Since its inception in 2015, award-winning travel technology startup FreeD Group has been connecting platforms, brands, and service providers to its customers with enhanced digital capabilities through its proprietary SAAS solutions for sales and marketing. The startup uses AI, big data and ML technologies to deliver end-to-end digital solutions.
Headquartered in Hong Kong, the firm has more than 250 dedicated professionals from 22 different regions worldwide, and counts among its clients Google, BMW, Samsung and LG.
Co-founded by CEO Abel Zhao, Alex Chen and CPO Kenneth Lee, the startup raised a US$15m Series B round last year and following that, acquired Connexus Travel, giving FreeD business opportunities spanning travel services, ecommerce, marketing and brand loyalty programs. It plans to expand its digital solutions to the US, Europe and the Middle East.
8
I-CY Chaya
Thailand
Food & Beverage
Growth rate: 301.8%
Revenue: US$21.29m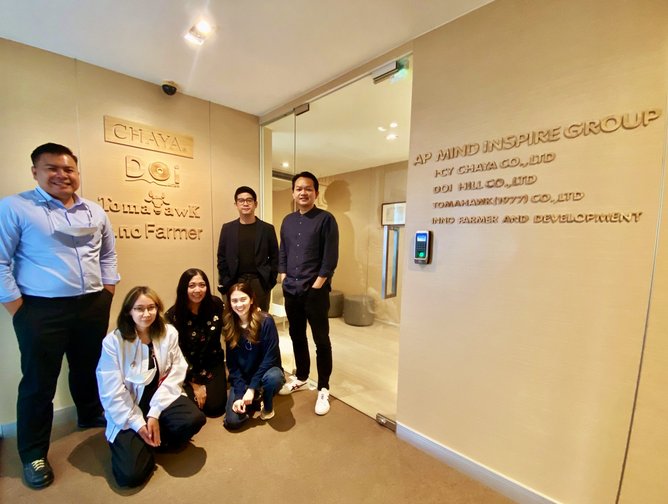 I-CY Chaya is a Thai food exporter that has seen 301.8% growth
Established in 2012 by seasoned several food executives, I-CY Chaya operates as an agent for the export of food, beverage and agricultural products from well-known producers across Thailand to the wider Asian market, including Southeast Asia, Hong Kong, Japan and China.
Among its manufacturers, distributors and retail chains are are 7-Eleven, Giant, Kai Bo, and Saboten. The company also provides branding and marketing services and operates as an ecommerce supermarket platform for volume purchases within Thailand.
9
Grow Finance
Australia
Fintech, financial services
Growth rate: 300.7%
Revenue: US$25.06m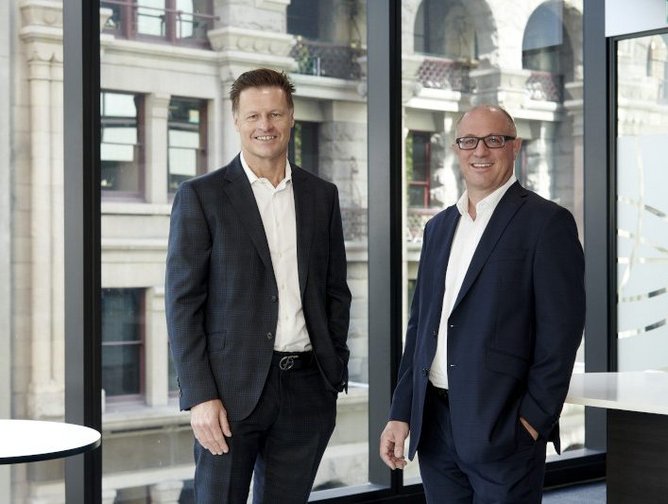 Sydney-based disruptor banking startup Grow Finance was established in 2016 by co-CEOs Greg Woszczalski and David Verschoor
Sydney-based disruptor banking startup Grow Finance was established in 2016 by co-CEOs Greg Woszczalski and David Verschoor to provide working capital and asset finance solutions to small Australian businesses.
Now, a leading non-bank lender partner for SMEs, Grow's full suite of products gives it a 'one-stop-shop' edge that sets it apart along with its new generation product development. More than 80% of its applications are completed within two hours of receiving them, compared to 2-3 weeks on average for some of the bigger providers.
The startup, which raised US$35m equity in January 2022, led by Nomura, along with a US$450m warehouse facility, reported US$16.7m revenue in 2020, with aggressive growth targets to rise to US$38.1m in 2022.
10
Star Air
India
Hospitality and travel
Growth rate: 273.6%
Revenue: US$20.71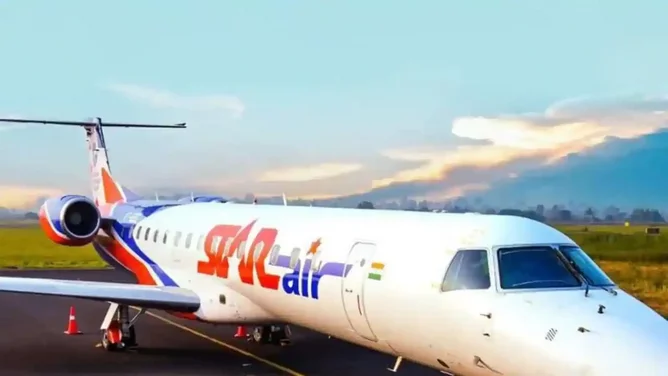 Bengaluru-based Star Air is one of India's youngest airlines, but has seen growth of 273.6%
Beginning operations in 2019, Bengaluru-based Star Air is one of India's youngest airlines, and as a regional player is not competing with the major airlines, but with buses and trains, to minimise travel time.
The airline, whose tagline is 'Connecting Real India', currently services more than 18 destinations, but has plans to expand to 20 destinations and increase flight frequencies to existing destinations in full financial year 2024. This comes as India's regional sectors are one of the fastest growing aviation markets in the world.
The airline has five aircraft and has signed a lease for four Embraer E175 aircrafts with NAC. Part of the Indian business conglomerate Sanjay Ghodawat Group, Star Air also has plans to triple its revenue to around uS$85m in 2024.