Singapore vs. Hong Kong: the battle for the family office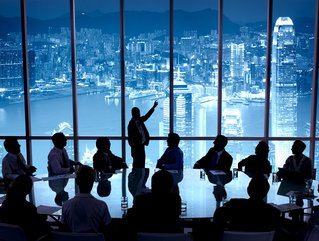 Hong Kong may have lost a little lustre but it is fighting back with new measures to lure wealthy investors and family offices
Singapore has been gaining ground on Hong Kong as a wealth hub, but now the city-nation is fighting back with new measures to lure family offices
It's official. Hong Kong is lagging regional rival Singapore in a ranking of the world's wealthiest cities.
Hong Kong's millionaire community has dwindled by more than quarter in the last year, a new report from London-based migration consultancy Henley & Partners has found.
The city, long known as a financial powerhouse and wealth hub, has dropped to seventh place (from fourth place in 2021) among the cities with the biggest population of HNWIs – those owning investible assets exceeding US$1 million.
While regional rival Singapore now ranks higher (fifth place globally) in attracting migrating millionaires, with some 2,800 HNWIs moving there in 2022.
Hong Kong's fall in the rankings comes after Henley warned last year that an estimated 3,000 millionaires, or some 2% of HNWIs, would leave the city because of strict Covid-19 regulations weakening its attraction as a business hub.
Beijing's growing influence on Hong Kong, ongoing security crackdowns and a 'zero Covid' policy during the pandemic has weighed heavily on Hong Kong's economy and led to an exodus to Singapore of wealthy individuals as well as top financial talent.
In September last year, Hong Kong handed its financial centre crown to Singapore, which became Asia's top financial hub and the third worldwide, according to the Global Financial Centres Index (GFCI). A ranking that has remained since.
Chinese individuals, and their families, their companies and advisers are looking at the Lion City as the preferred choice, with around 2,800 HNWIs moving there in 2022, Henley's report found.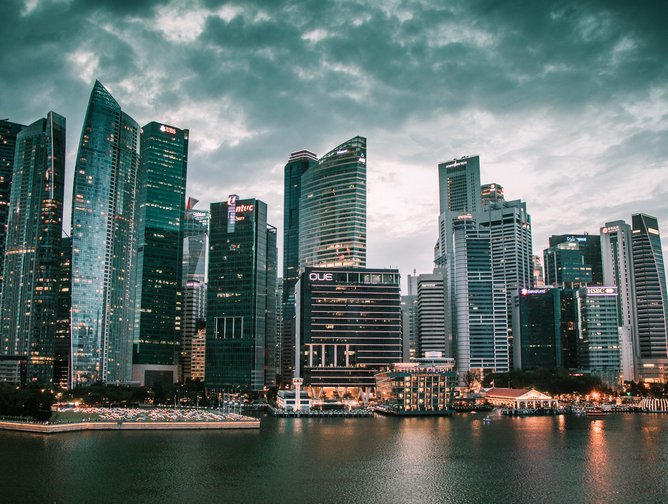 Singapore is luring wealthy investors and family offices / Unsplash: Swapnil Bapat
Why Singapore is luring wealthy investors and family offices
Singapore's ascent is not wholly attributed to the recent turbulence, nor the fact that the city nation took the lead in Asia in lifting Covid restrictions. Singapore's government deserves credit, too.
Renowned as one of the world's most business-friendly destinations, Singapore offers a tax-friendly regime and comparatively safe and secure environment. It is also seen as politically stable with transparent rules, and the government has been proactive in increasing its attractiveness for activities such as fund management and wealth planning.
In the 10 years from 2012 to 201, AUM increased more than three-fold from US$1.2 trillion to SGD 5.4 trillion, according to data from the Monetary Authority of Singapore.
More recently, the city-state has seen an increase in the setup of family offices – privately held companies set up to manage the wealth and investments of the uber-rich – with three-quarters hailing from outside of Singapore.
While Hong Kong has traditionally been the jurisdiction of choice for Chinese family offices setting up shop, Singapore has seen a surge in number, from just 50 in 2018 to an estimated 1,500 at the end of last year.
Unlike traditional wealth management, family offices offer a total solution to managing the financial and investment needs of affluent families or individuals. From 2020 to 2021, Singapore saw the number of family offices set up in the city-state climb from 400 to 700.
Indian billionaire Mukesh Ambani, ranked 10th richest man in the Forbes billionaires list for 2022, is reportedly establishing a family office in Singapore, while hedge fund billionaire and founder of Bridgewater Associates Ray Dalio, Google co-founder Sergey Brin, and British inventor James Dyson have all selected Singapore to establish their family offices.
While Hong Kong has lost a little of its lustre to its regional rival, it would be wrong to write the city off as a global finance nation or hub for the wealthy.
The city-state continues to be home to many of Asia's wealthiest businesspeople, counting among its residents 129,500 millionaires, 290 centi-millionaires and 32 billionaires, Henley's report found. While the Hong Kong stock market remains one of the world's most important.
With Covid restrictions now finally lifted, and travel connections with mainland China reopened, the city is sparking again with the local chamber of commerce forecasting a 3.8% growth in 2023.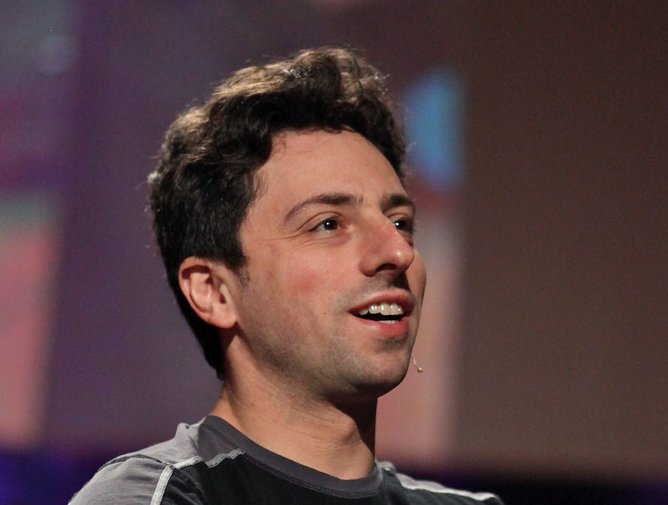 Google co-founder Sergey Brin set up a family office (Bayshore Global Management) in Singapore late 2021
New measures designed to lure family offices to Hong Kong
To accelerate a return to its former financial glory, the city-nation is unveiling a slew of new initiatives to lure family offices and wealthy individuals and businesses to either return or make an investment in the city.
"We will actively take forward a series of measures to further strengthen Hong Kong's status as the asset and wealth management hub in Asia," Hong Kong's financial secretary Paul Chan Mo-po said in February while unveiling the city's annual budget.
In March, the Government of Hong Kong revealed a series of measures designed to lure at least 200 large family offices to set up or expand their operations by 2025.
Among these, a new capital investment entrant scheme seeks to add equities listed in Hong Kong with debts issued or fully guaranteed by Hong Kong firms, while tax exemption of profits will be offered to family-controlled investment holding vehicles 9FIHVs) handled by single family offices in Hong Kong.
Such tax concessions are likely to push up family office activity in Hong Kong, especially given how much easier it would be than current Singapore procedures when it comes to obtaining tax incentives, Kia Meng Loh, co-head of private wealth and family office practices at Dentons Roydk told Asian investor.
The government has also announced several market facilitation measures, along with plans to establish a wealth legacy academy designed to strengthen communication and cultivation of family offices.
"Developing family office business will be conducive to pool capital from around the world in Hong Kong, bolster our financial market as well as asset and wealth management industry," Chan said.
It will also promote the sustainable development of Hong Kong's financial and professional services, innovation and technology, green, arts and culture and philanthropy, creating strong impetus for Hong Kong's growth.
Ryan Lin, a director at Singapore firm Bayfront Law told Asian Investor that with the opening up of China, the Chinese are likely to gradually become more comfortable putting their money in Hong Kong.
"Hong Kong is closer to them, they understand the financial markets in Hong Kong better than those in Singapore, and their investment managers are also more accessible."