Revenue of APAC family firms passes US$1 trillion mark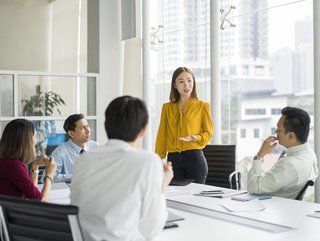 Asia growing in prominence and economic power on the family business front, as combined revenue of APAC family firms passes US$1 trillion for first time
The combined revenue of companies from Asia-Pacific passed the US$1 trillion barrier for the first time this year, according to the 2023 EY and University of St. Gallen Family Business Index, a ranking of the 500 largest family businesses in the world by revenue.
While Asia-Pacific is home to just 16% of companies in the Index, compared to 46% in Europe and 34% in the Americas, the contribution of APAC to the Index has been consistently increasing.
The number of companies based in Asia-Pacific climbed to 79 this year, up from 74 in 2021, marking a 6.8% increase. The region has not suffered a negative trend since the Index began in 2015.
The increase in a company's average revenue, compared with the previous Index, was also greatest regionally, with the average APAC company increasing its revenue by 15%, or by nearly US$2 billion, since 2021. Whereas globally, family enterprises witnessed a 10% increase.
What is striking is the growing prominence of Asia and the economic power these family firms wield," says Professor Dr. Thomas Zellweger, Chair in Family Business, University of St.Gallen.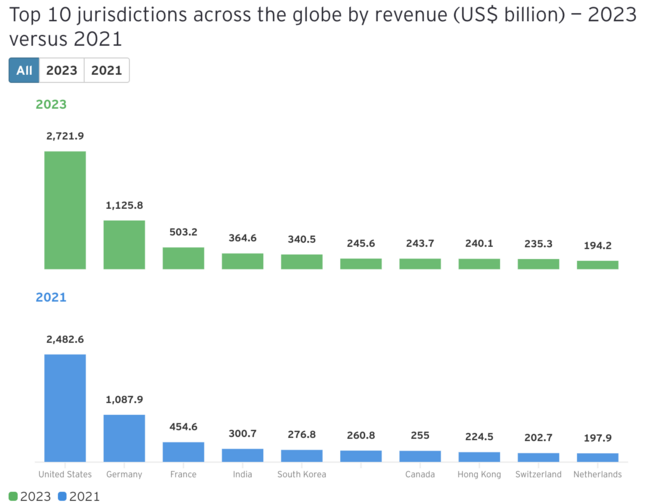 South Korea top for revenue, while China revenues fall
Three Asia-Pacific countries – South Korea, China and Hong Kong – are among the top 10 global countries by revenue. While Hong Kong continues to account for the highest number of family enterprises (18) in the region, South Korean family enterprises produce the largest combined revenue, at 30%, of US$1.16 trillion.
South Korea is the only Asian country to have two family businesses in the top 20 most revenue generating globally – the first, SK Group (ranked 12th), a collection of diverse multi-national manufacturing and service companies owned by the Chey family and employing more than 114,000 workers; and the second, LG Corporation (ranked 18th), a multinational electronics conglomerate, owned by the Koo family and home to 75,000 employees.
And of the top 10 revenue generating family firms in Asia-Pacific, five are located in South Korea.
Top 10 largest family firms by revenue in Asia-Pacific
SK Group – South Korea (12th globally)
County Garden Holdings – China (13th)
LG Corporation – South Korea (18th)
CK Hutchison Holdings – Hong Kong (22nd)
Idemitsu Kosan – Japan (25th)
Midea Group – China (27th)
Hanwha Corporation – South Korea (32nd)
Meritz Financial Group – South Korea (37th)
Jardine Matheson Holdings – hong Kong (46th)
CJ Corp – South Korea (56th)
China, however, saw its collective family business revenue fall, as the country struggled to emerge from lockdown.
When it comes to sectors, consumer and Advanced Manufacturing and Mobility (AM&M) industries dominate holding equal share on the list though the AM&M family business in Asia-Pacific has US$16bn in revenues compared with US$11bn in the consumer sector – highlighting the recovery of the manufacturing sector post-pandemic.
Largest family enterprises growing faster than the economy
The world's largest family businesses are outstripping global economic growth.
Collectively, the 500 most revenue-generating family businesses generated US$8.02 trillion in revenue, a 10% increase on 2021, employ 24.52 million people, and are distributed across 47 different jurisdictions.
This means family enterprise have been growing at nearly twice the rate of advanced economies and around one and a half times the rate of emerging market and developing economies. In fact, their contribution is so significant that if they were a national economy, they would be the third largest among the club of 19 trillion dollar economies that exist in the world, after the US and China.