The 10 biggest CEO appointments in Asia – so far this year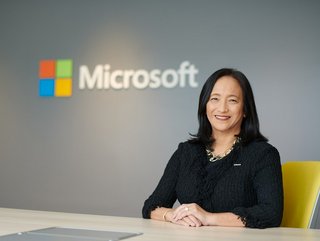 Microsoft, Toyota, Pfizer, Marsh McLennan and Morgan Stanley among the companies that have made or announced CEO hires in Asia in 2023 to date
1
Miki Tsusaka becomes President, Microsoft Japan
Former BCG Senior Partner Miki Tsusaka joins Microsoft Japan as president, where she is tasked with leading engagement with customers and business partners, and responsible for all product, solution, service and support offerings.
Joining from BCG, where she has spent her entire 30-year consulting career in increasingly senior leadership roles, including as CMO, Miki brings "robust global experiences in supporting business transformation", according to Microsoft Asia President Ahmed Mazhari.
Harvard MBA graduate Miki led the expansion of BCG's service areas and established strategic consulting groups specialising in marketing, sales, and pricing. And most recently as Managing Director Japan, she helped clients to develop and implement growth strategies, improve profitability and promote digital transformation. She also led the expansion of BCG.
2
Koji Sato to take reins of world's biggest car seller – Toyota
Toyota's Chief Branding Officer Koji Sato is set to take the helm of Toyota on April 1, replacing Akio Toyoda who is stepping down as CEO but will become the new chairman of the board.
This comes as Toyota, the world's biggest car seller and the leader in hybrid cars, is under pressure to accelerate its electrification strategy, which many industry insiders say is lagging European and US rivals.
Koji, 53, who has spent his entire career at Toyota or its subsidiaries, joining the company in 1992 has served in numerous roles, including as Lexus' chief engineer. He rose to become the luxury Lexus brand's President before being promoted to Toyota's chief branding officer. He has also headed the Japanese automaker's racing brand Gazoo 2020,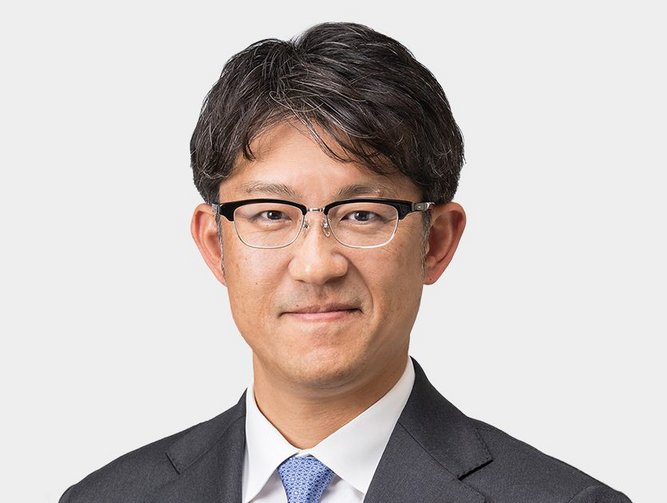 Koji Sato named next CEO of Toyota
3
David Jacob named CEO for Marsh McLennan Asia division
Most recently serving as Marsh McLennan's Asia regional leader, David Jacob is taking on the newly created role of CEO Asia division.
This comes as Marsh reports combined revenues in excess of US$20bn for the first time in its 150-year history and follows recent following recent appointments by the firm of chief executives for US, Canada and the Pacific.
Described by Flavio Piccolomini, CEO of Marsh as an "experienced and accomplished leader" with a "deep understanding of the challenges organisations across Asia face", David brings more than 30 years of experience to the role, including 20 years in senior leadership positions across Asia, including as CEO for Hong Kong.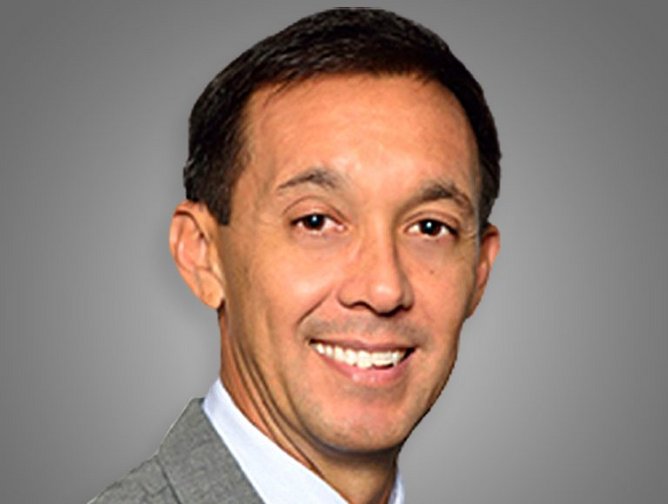 David Jacob, CEO for Marsh McLennan Asia division
4
Seasoned executive Meenakshi Nevatia to head Pfizer in India
Pharma industry veteran and seasoned executive Meenakshi Nevatia will take the reins of Pfizer India, effective April 3, and serve for a period of five years.
Meenakshi's appointment comes at a critical, with Pfizer India "poised to scale up our contribution to the india healthcare industry", Nick Lagunowich, Global President, Emerging Markets for Pfizer says.
Meenakshi brings to the role nearly three decades of business leadership and consulting experience, spanning eight countries including Thailand, Switzerland and Spain, and working with top firms, including McKinsey, Novartis Pharmaceuticals and most recently with Stryker Corporation, where she is currently serving as Managing Director.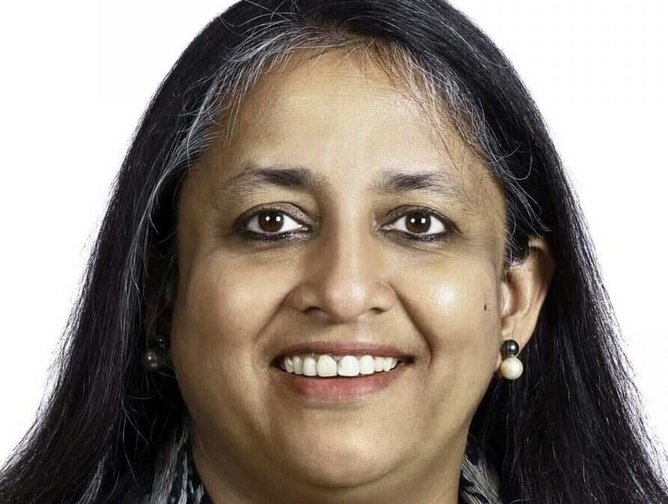 Meenakshi Nevatia to head Pfizer in India
5
David Aronovitch to lead Morgan Stanley in Southeast Asia
Senior Asia dealmaker David Aronovitch is set to take the helm of the Morgan Stanley in Southeast Asia, according to a memo seen by Reuters, as the investment banking giant looks to strengthen its position in the region.
Hong Kong-based Aronovitch, who Joined Morgan Stanley in 1998 as an analyst and worked in New York and London before moving to Asia in 2006, worked his way up the investment banking ladder becoming head of APAC consumer retail investment banking in 1999 and global co-head in 2018.
Aronovitch has been involved in a number of huge deals in the region including McDonald's sale of most of its China and Hong Kong business for US$2.1bn in 2017.
6
OCBC CEO Helen Wong named executive director
While remaining in her role as CEO of Oversea-Chinese Banking Corporation (OCBC), Helen Wong has also now been appointed as executive director and will assume responsibility for both roles.

Helen became the first woman to head a Singapore when she was appointed as the bank's group CEO at the start of 2021, and she now becomes the first woman to serve as its executive director.

Helen kicked off her career in banking with OCBC in the mid-eighties and was the bank's first China desk manager. She then moved on to other banks in Hong Kong, joining HSBC in 1992, where she spent 27 years rising to be chief executive of HSBC Greater China before leaving in 2019 to re-join OCBC as Deputy President.
OCBC CEO Helen Wong named executive director
7
Prabdev Singh takes helm of JP Morgan Chase in India
Interim CEO since November last year, Prabdev Singh takes official charge of JP Morgan Chase in India following approval for a three-year term from the country's central bank.
Described by the Wall Street giant's CEO Jamie Dimon as having a "wealth of experience and leadership skills", Prabdev is charged with continuing to grow the India side of the business, which started commercial banking operations 15 years ago and has four branches there.
Prabdev, a trained engineer, has been with JPMorgan's India operations since 2010, prior to which he spent a decade at HSBC where he headed corporate banking for India. He began his banking career with Global TRUST Bank and has an MBA from University of Poona. Wall Street firm

8
Daniel Choong takes helm of BNP Paribas Asset Management in Malaysia
Financial services veteran Daniel Choong has taken the top job at BNP Paribas' asset management business in Malaysia, where he is tasked with accelerating and strengthening the firm's local business interests, while driving its sustainable solution offerings.
With more than 26 years of experience leading and working across asset management firms in Malaysia and southeast Asia, Daniel has "an acute understanding of business development across markets in this region", Asia CEO Angelia Chin-Sharpe says.
Joining from abrdn in Malaysia, where, as MD he managed the business development team in the institutional and wholesale client divisions across southeasat Asia, Daniel has also held senior positions at ABN AMRO Asset Management and Nomura Islamic Asset Management.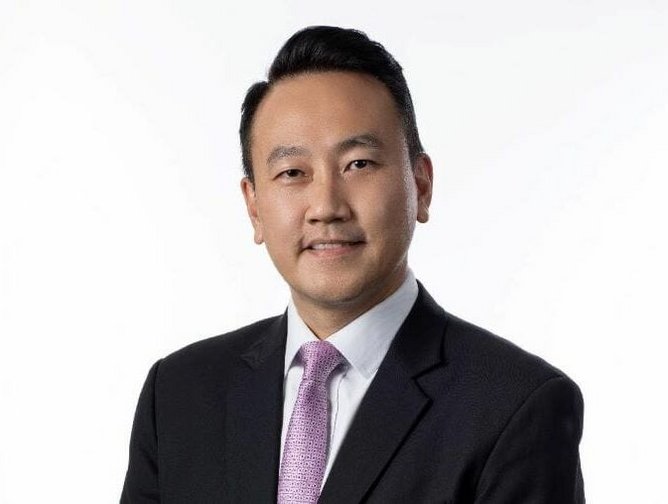 Daniel Choong takes helm of BNP Paribas Asset Management in Malaysia
9
Muthukrishnan Ramaswami joins GXS Bank as Group CEO
Financial services veteran Muthukrishnan Ramaswami (Ramu) takes the reins of Grab and Singtel's fintech GXS Bank, as the digital bank looks to serve more individuals and small businesses in Singapore and Malaysia, as well as lead regional partnerships.
With more than 35 years of experience across a range of financial businesses, Ramu has held leadership roles across Singapore, Hong Kong, India, London and New York, including as CIO for Citibank's international retail banking business and most recently as President of the Singapore Exchange (SGX).
Ramu, a self-confessed passionate technologist, says he is looking forward to "helping the GXS team fulfil its potential in becoming a leader in [the digital bank] space".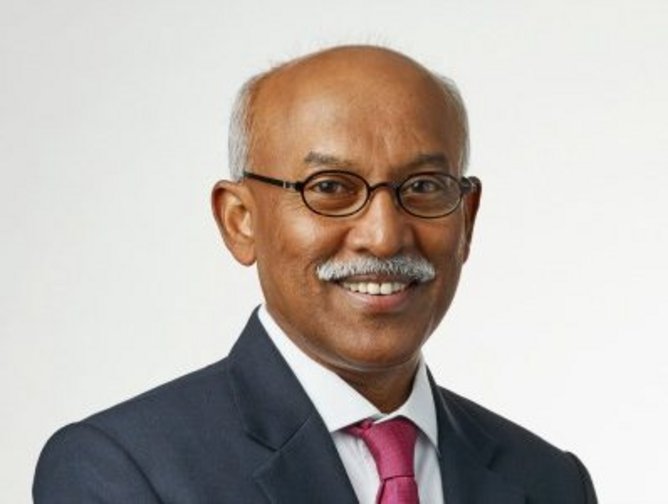 Muthukrishnan Ramaswami joins GXS Bank as Group CEO
10
JP Morgan banker Amy Yu to lead Seba Bank in APAC
Former JP Morgan banker Amy Yu has been poached by SEBA Bank to run its business in Asia-Pacific, as the Swiss crypto bank accelerates expansion in the region, including recently opening a Hong Kong office.
Amy, who recently played a key role in regional and institutional growth strategies for market leaders in the crypto industry, takes the helm of the Julius-Baer-baked bank as the APAC region continues to see one of the world's highest adoption rates of cryptocurrency.
With 15 years of experience in financial services, Wharton-educated Amy has held banking roles with UBS and Nomura and spent six years at JPMorgan Chase, where she supported the development of the firm's Prime services in the APAC market.