Google, Apple, Honeywell chiefs bullish on India expansion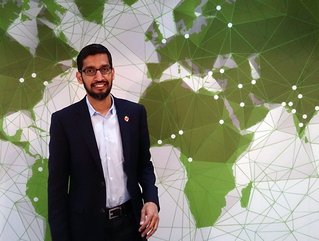 Multinational CEOs are increasingly looking to India for growth, with plans for expansion, as the country becomes the world's fastest growing economy
According to Deloitte Global CEO Emeritus Punit Renjen, India will become the third largest economy in the next six years.
Speaking to the Economic Times, Renjen – who served as CEO Global for seven years – said India will be a "tremendous opportunity from an audit and consulting standpoint as it is on its way to become the third-largest economy in the world, with a GDP of more than US$5 trillion."
It stands to reason why Renjen, who retired as Deloitte CEO Global in December 2022, rapidly scaled up local market serving practice during his tenure and made India central to Deloitte's growth strategy.
A fifth of Deloitte's total workforce is now based out of India and the Big Four firm is now in 12 cities across India and looking to expand to tier II-III cities.
"When I met with Prime Minister Modi last year, I made a commitment to hire 75,000 more additional individuals in India in three years," said Renjen. "We are well on our way to meet that target."
Renjen's optimistic approach to India is shared by a growing number of global CEOs, many helming the world's biggest companies, as they look to find a bright spot in a global economy that is facing slowing growth and a possible recession amid an energy crisis, high interest rates, inflationary pressures, and ongoing supply change challenges.
India – fastest growing economy in the world and optimistic CEO outlook
According to the latest projections on world economic growth from the IMF, while the Indian economy is predicted to dip from 6.8% in 2022 to 6.1% in 2023, it is expected to grow at 6.8% again in the financial year 2024.
This makes it the fastest-growing economy in the world with the current estimates surpassing growth in emerging and developing Asia as well as projections on China's economy.
"The century belongs to India as immense growth lies ahead for the country," Deloitte India's Executive Officer N Venkatam announced during this month's WEF Forum in Davos. "Indian CEOs are very optimistic… there is a lot of growth ahead of us."
Certainly, India chiefs are bucking the global CEO pessimistic outlook. A majority (57%) of India CEOs say they remain optimistic about the country's economic growth in the next 12 months, even as a whopping 78% of global CEOs predict a decline in global economic growth in 2023, according to PwC's 26th Annual Global CEO Survey.
"Despite signs of a global economic slowdown, continuing high inflation, and the ripple effects of the conflict in Europe, there is optimism among India's CEOs about the country's economic growth," said Sanjeev Krishan, chairperson of PwC in India.
Almost 85% of India CEOs do not plan to reduce headcount, and 96% do not plan to reduce compensation in the next 12 months.
India-based CEOs are not the only ones being bullish on the country's growth, however, as chief executives of multinationals look to India for expansion, investment, and growth.
Multinationals witness resilient India business, indicate bullish expansion plans
Chief executives of more than 10 large consumer-facing global giants, including Procter & Gamble, Mondelez, Visa, Diageo, Amazon, Apple, and H&M, all said in recent earnings calls that their India business was resilient during the December 2022 quarter despite global macro-economic headwinds.
P&G said its India business continues to accelerate, growing by 12% and 13% in the September and December quarters, respectively; Visa reported double-digit growth in India in the last quarter; Diageo said India net sales grew 11%, with volume growth of 7% last quarter; and Estee Lauder Companies said India was among the stars of its emerging markets with India's sales growth rising nearly 50%.
As a result, most of these companies indicated bullish expansion plans in India, with fashion retailer H&M Group CEO Helena Helmersson saying the company is accelerating expansion in India; while shoemaker Skechers said it will invest in manufacturing as well as warehousing in India – a market where it feels it can reach beyond US$1bn, five times its current revenue.
Honeywell, which has a strong presence in India with more than 12,000 employees, is also being confident about India, with Ben Driggs, Honeywell's President of Global High Growth Regions, saying the American multinational conglomerate remains bullish about the growth prospects of the Indian economy.
"We are very optimistic about India," Driggs said during the recently held WEF Forum in Davos. "What is more exciting about India for me in recent times is it has a convergence of a wonderful set of infrastructure projects, which are really helping the country move forward. India has many innovative companies – both big and small. The start-up environment is really strong. All of that leads to excellent economic output for the country in the long-term."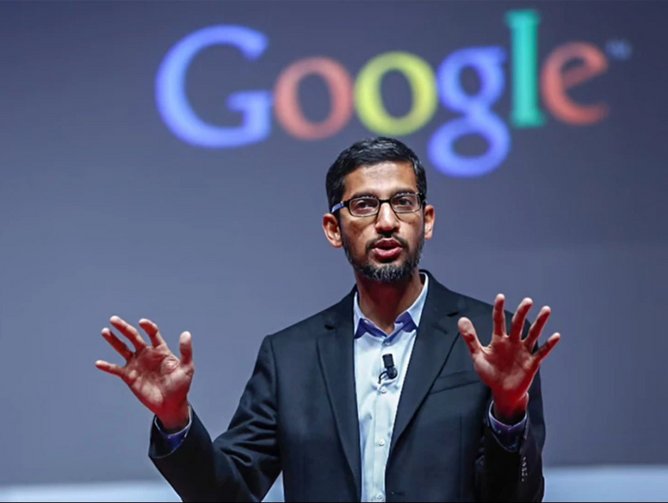 Apple and Google CEOs even more "bullish" in India
Just this week, during a call with investors, Apple CEO Tim Cook said he was "very bullish on India" adding that the country was "a hugely exciting market for us and a major focus".
This comes as Apple invests heavily in retail in the country. The opening of Apple's first flagship 22,000sqft store in Mumbai in March 2023 and plans for a second store in New Delhi signal Cook's confidence in the growth prospects of India.
Apple, which has been in India since 2007, has done well there throughout the pandemic and last year proved one of its best years with shipment growing 11% YoY to reach the brand's highest volume share of 5.5%. This comes as global sales fell 5% for the company.
"That's the reason why we are investing there by bringing retail there, bringing the online store there and putting out significant amount of energy there."
Alphabet and Google CEO Sundar Pichai is also bullish in India. Speaking at the Google for India 2022 event in December, the India-origin CEO said he was bullish on the Indian startup ecosystem despite the current economic downturn pushing home the point that there was no better time to do a startup in India than now.
The Indian-origin CEO has been investing in the county he calls home for the last eight years.
In 2020, Google launched the US$10bn digitisation fund in India, focused on enabling affordable access to the internet and information for Indians in their own language, building new products and services relevant to India's unique needs, empowering SMEs n their digital transformation, and leveraging technology and AI for social good, including digital literacy, outbreak predictions and support for rural economies.
"For the past few years, seeing the quality of entrepreneurs in India makes me bullish about what the Indian ecosystem can enable," Sundar recently told Business Today India. "Technology is going to be one of the important growth drivers for any economy and India with its talent base and IT expertise—plus the inherent entrepreneurial risk-taking trait—makes me very bullish. As Google, we will invest more in India and from India to the rest of the world as well.
Sundar also said some products are already being built out of India and while at an early stage, he sees this as a trend and one that "will accelerate over time".
Tiger Global has also been investing in India for many years. In fact, the New York-headquartered company is one of the most prolific investors in India and is a backer of more than a third of all unicorn startups in the country, investing more than US$1bn in ecommerce giant Flipkart alone.
And despite India traditionally delivering below average returns for the company, they still believe India is likely to product the highest equity returns globally in the future, according to Partner Scott Schleifer.
"We think it will be the best place to invest"