The battle over return to office in India is heating up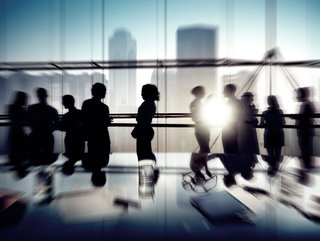 India's IT majors are rolling out return-to-work mandate
As return-to-work mandates roll out across India, employees are voting with their feet and walking while CEOs are luring workers back with increased pay
The hybrid working debate continues to rage.
While CEOs are demanding a return to the office full-time, employees make it clear they would rather continue to work hybrid or remote.
The latest company to deliver a return-to-work mandate is Indian IT services company Wipro, which has laid out expectations that employees work from the office at least three times a week from 15 November 2023
This move follows similar actions taken by other Indian companies in recent months, with an increasing number of IT majors nudging employees to return.
India's second-largest software exporter, Infosys, has told workers in entry to mid-level positions to work in the office for at least 10 days a month starting November 2023 – and larger rival TCS has already asked workers to return to the office for five days a week.
We are very clear that we want to remain flexible with our employees. Having said that, every quarter, every week we are seeing more and more employees back into the campus and we believe this will continue," Infosys CEO Salil Parekh said at a post-earning conference call on Oct. 12.
Many cite productivity concerns and believe that presence in the office will not only enhance productivity but also ensure better accountability and strengthen greater team bonding initiatives.
In calling employees back to the office at least 10 days a month, Infosys emphasised the importance of in-person collaboration for effective teamwork and occupational wellbeing.
Employees value flexibility over pay
The issue though is that employees aren't keen to return, it seems.
Which might explain why nine in 10 CEOs (89%), higher than the global average, are willing to reward employees who try to come to the office with raises, promotions and favourable assignments, according to KPMG's latest CEO survey.
In study after study, workers overwhelmingly continue to value flexibility, with the latest study by CIEL HR showing 76% of more than 3,800 Indian workers across industry sectors are looking for employers that offer hybrid or work-from-home options.
And three-quarters say they would explore new job opportunities if their current employers did not allow such flexibility.
This backs up a previous survey by Indeed in August which revealed that most workers in India (71%) choose flexibility over salary when searching for a new job, with fewer job seekers (57%) considering the compensation offered for that job.
"Employers' attitudes towards remote work remains at odds with the preferences of job seekers in India," Sashi Kumar, Indeed India's head of sales told CNBC Make It. "The latter remain keenly interested in remote work, whereas employers are far less likely to mention 'work from home' in the job ads they post."
IT majors are losing female employees
And IT majors are already feeling the consequences. This September ended quarter was Wipro's third consecutive quarter of headcount decline, with headcount falling by 5,051 in Q2 and 8,800 in Q1.
Workers are voting with their feet it seems, and this is especially true for women. Since calling its employees back to the office full-time, TCS has seen a higher attrition among women – unusual as female attrition has historically been either lower or similar to male counterparts.
TCS CHRO Milind Lakkad admitted in the company's recent annual report that this was a "setback to our efforts to promote gender diversity, but we are doubling down on it".
Women make up about 36% of TCS employees, and the company is trying to increase representation, including in leadership roles, Lakkad said.
Recognising that female workers could be a casualty in demanding a return to work, Cognizant is taking a different approach and not mandating its employees to return to the office any time soon – but instead offering a "more natural progress of return-to-work", Cognizant CEO Ravi Kumar said during an earnings call.
And it's an approach that "is actually helping us get in more women to work as opposed to affecting them", he says.