Apple, Walmart bet big on India, but is Amazon scaling back?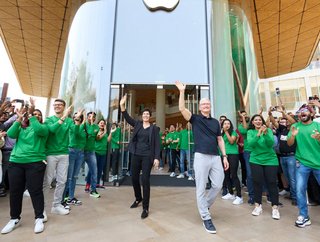 Apple Inc. opened its first flagship store in India last month in a much-anticipated launch
Amazon falls behind Walmart's Flipkart in the battle for India's online shoppers, as Apple opens first stores in the world's most populous nation
When Walmart acquired Flipkart in 2018, so began a struggle with Amazon for dominance in India's sought-after ecommerce market.
Credited with being the most expensive ecommerce deal in history to break into the Indian market in 2018, Walmart paid US$16 billion for a 77% stake in Flipkart, an online retailer founded by former Amazon employees.
And now those former Amazon employees are beating Amazon, the world's largest ecommerce retailer at its own online game, with Walmart-owned Flipkart winning the battle for online Indian consumers.
This comes as India's ecommerce market is expected to grow at a CAGR of 27% to reach US$163 billion by 2026, almost three times the growth of the overall retail market, according to Redseer Consulting.
Walmart doubles down on India, as Amazon looks to scale back
Walmart-owned Flipkart retains its market share in the ecommerce industry at 48%, having grown 1.6X faster than the ecommerce industry in the first three months of 2023.
The India business contributed to the strong growth in net sales of Walmart's international arm, according to the retail giant's earnings filing quarter ending Aril 30.
"In India, Flipkart had strong top-line results and has improved contribution to profit. It continues to add to its portfolio of services," said Walmart CFO John David Rainey.
This comes amid Walmart's decision to double down in India, already spending nearly US$2.5 billion in the country so far this year.
The opposite seems to be true for fierce rival Amazon, which has invested more than US$7 billion into its India business over the last decade.
While at the start of 2023, Amazon upped its investment in India, as it looked to increase market share in the country, including launching Amazon Air to significantly increase the speed of deliveries to customers, more recent signs show a scaling back of operations in the country.
In recent months, Amazon shut down multiple services, including food delivery and wholesale distribution in the country, and most recently (and tellingly) omitted any reference to India in its Q1 2023 quarterly earnings call – the first time since early 2014.
According to a report by wealth management firm Bernstein, the ecommerce giant has struggled to gain ground in smaller Indian cities and towns (tier 2 and tier 3 markets), which account for around 50% of all ecommece sales, and are growing.
While Amazon may be scaling back, for other global consumer-focused companies, from Apple to Oppo, Coca-Cola to Pret A Manger, India is proving ripe territory.
Chinese smartphone brand Oppo recently invested US$60m in India to strengthen smartphone ecosystem, Coca-Cola continues to be bullish on the Indian market, continuing to invest through partners, and recently investing in food delivery company Thrive.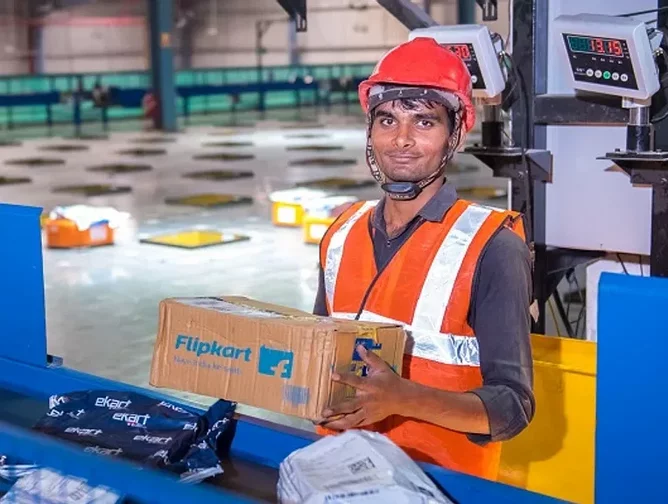 Walmart-owned Flipkart is winning the battle for online Indian consumers
India's middle classes a big pull for global brands like Apple
And it's to see why. Recent data by the UN shows that India surpassed China to become the world's most populated country with about 1,426 billion people, overtaking China by about 34,943 people.
As Asia's third-largest economy, and with more than 780 million citizens online, India is also home to the second-largest number of internet users in the world after China, according to Redseer.
All this, along with India's large and growing middle class, is a draw for brands like Apple – a company that is betting big on India, increasing its investment and presence in the country.
In an earnings' call earlier this year, Apple's CEO Tim Cook reported that iPhone exports from India crossed the US$1 billion mark in December 2022, and that India had set a "quarterly revenue record and grew very strong double digits year over year".
While Apple has less than 5% of the smartphone market share in India, versus about 18% in China, it has managed to capture around 18% of India's smartphone market in terms of value, Counterpoint research finds.
Cook described the country as a "hugely exciting market for us and a major focus" and just last month spent a week in India, meeting with Prime Minister Narendra Modi and opening two Apple stores – the first in the country, in Mumbai's financial business district, and also in New Delhi.
Also looking to tap into the growing middle classes in India is British sandwich chain Pret A Manger, which has partnered with Reliance to open its first outlet in Mumbai last month. CEO Pano Christou said "coming to India has been a goal of ours for a long time, and the opening of our first shop in Mumbai is a landmark moment in our international expansion plans".