Top 10 richest Southeast Asia: how they made their fortunes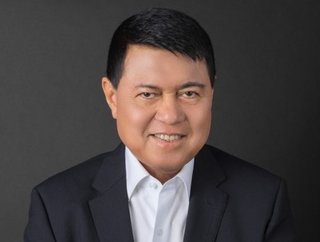 Manuel Villar is a property billionaire in the Philippines
From Singapore's paint tycoon to Malaysia's sugar king, we round up the 10 richest people in Southeast Asia – and investigate how they made their billions
When it comes to the richest in Asia – China, Hong Kong, and India have long dominated, China and India with its tech and IT entrepreneurs, and Hong Kong with its retail and real estate family conglomerates.
But Southeast Asia, also home to numerous billionaires, is a different beast, with its richest tycoons having made their money across diverse businesses – everything from paint to property to power plants (not to mention agriculture, energy, tech, and retail).
From Singapore to Indonesia, Thailand to the Philippines, we round up the top 10 richest people in Southeast Asia (as of March 14, according to Bloomberg Billionaires Index) and investigate how they made their fortunes.
1
Low Tuck Kwong
US$26.6bn
Indonesia
Age: 74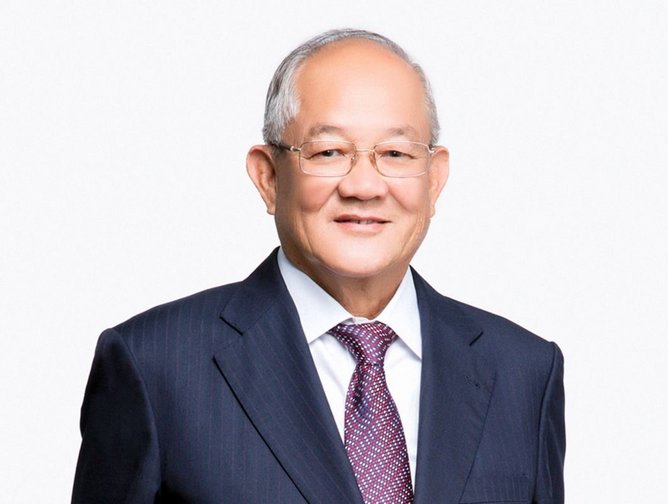 Low Tuck Kwong is Indonesian's richest person
Singapore-born but Indonesia-based, Dr Low Tuck Kwong snatched the crown as Indonesia's wealthiest person from the Hartono brothers of Djarum Group last month.
Dubbed the 'king of coal', Low Tuck is the founder, President Director, and CEO of Jakarta-headquartered PT Bayan Resources, one of the lowest-cost mining companies in Indonesia.

He also controls Singapore's renewable energy firm Metis Energy (formerly Manhattan Resources) and has stakes in other firms, including Singapore Health Partners, The Farrer Park Company, Samindo Resources, Voksel Electric, and SEAX Global.
Low Tuck started out working for his father's construction company in Singapore, before relocating to Indonesia in 1972, where he began as a building contractor and then moved into mining – acquiring his first coal mine 25 years later.
A keen philanthropist and animal lover, Low Tuck has a wildlife park where animals displaced by his coal-mining operations are looked after. He is also passionate about education and has made significant donations to Indonesian institutions, including US$7m to Bandung Institute of Technology, and several million to the University of Indonesia.
2
Budi Hartono
US$20.5bn
Indonesia
Age: 81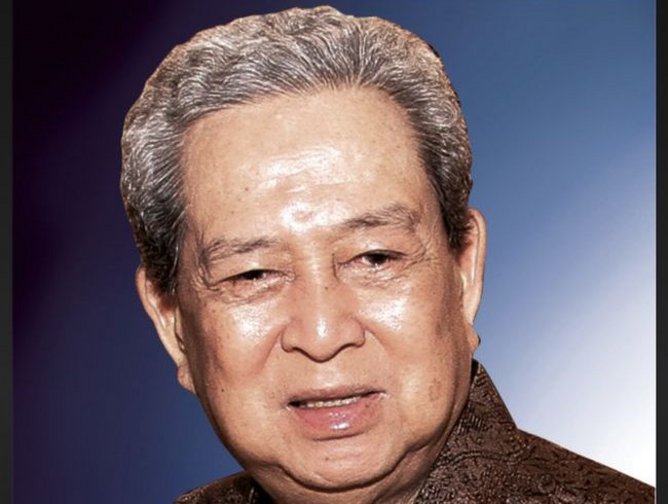 Indonesian billionaire Budi Hartono owns and runs Hartono Holdings with his brother, Michael
Along with his brother Michael (see below), Budi Hartono owns and runs Hartono Holdings, a family conglomerate with interests in everything from finance to property to tech.
Budi first made his money in tobacco, inheriting a tobacco company from his father aged 22. Budi and his family still run Djarum, the world's third largest clove cigarette maker in the world.
However, Budi has amassed most of his fortune from one of Indonesia's biggest banks, Bank Central Asia, which he and his brother took a stake in during the 1997-98 Asian economic crisis.
Among other investments, Budi has taken stakes in is electronics brand Polytron, real estate in Jakarta, and tech startup Global Digital Niaga, which raised US$510m last year, making it Indonesia's second-largest IPO of 2022.
3
Michael Hartono
US$18.3bn
Indonesia
Age: 83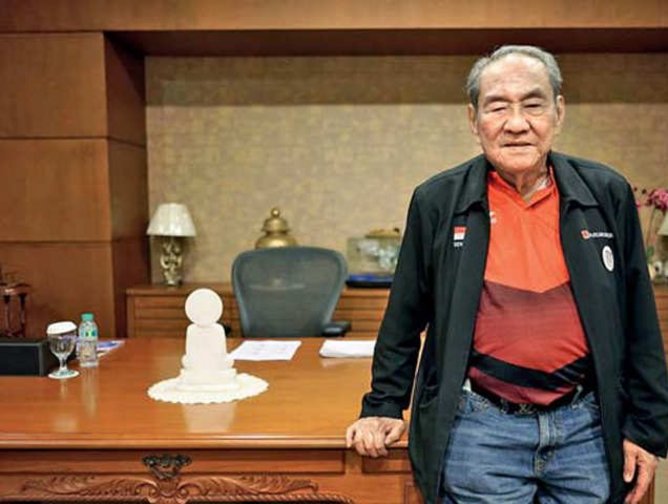 Michael Hartono made his money from tobacco and banking along with his brother Budi
Like his brother Budi (above) Michael made his wealth firstly from tobacco and the brothers' inherited cigarette manufacturer, Djarum, and then through taking a stake in Indonesia's largest private-owned bank, Bank Central Asia.
A well-known philanthropist like his brother, Michael founded the Djarum Foundation in 1986, a non-profit that contributes to education, the environment, sports and culture, and that is run today by Michael's nephew, Victor Hartono.
Michael is also known in his home country for being an accomplished Bridge player, and has secured numerous accolades in global tournaments, including the 2018 Asian Games in Jakarta.
4
Robert Kuok
US$16.9bn
Malaysia
Age: 99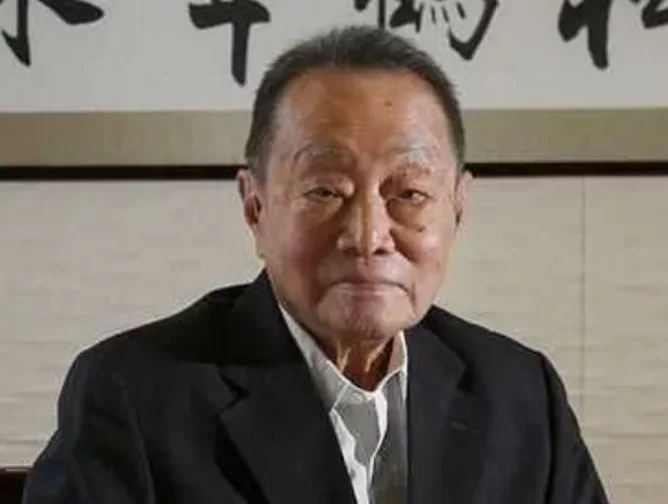 Malaysian billionaire Robert Kuok is known as the 'sugar king'
The oldest on the list, at 99, businessman and investor Robert Kuok is Malaysia's richest person. As founder of The Kwok Group, now a multinational conglomerate, he has numerous interests across the region in sectors including agribusiness, freight and logistics, maritime, finance, hotels, and property.
Robert founded The Kwok Group in 1949, successfully trading rice, sugar, and wheat, and becoming known as the 'sugar king' – he famously once controlled 10% of the world's sugar market.
His biggest source of wealth comes from Wilmar international, a leading agribusiness in Asia and Africa, which Kuok co-founded more than 20 years ago, and in which he continues to have a valuable stake (it is now run by his nephew). He also owns PPB Group Berhad, a KL-based agriculture conglomerate, which he founded in the late 60s and is now a listed investment holding and property investment company; and Kerry Holdings, a Hong Kong-based investment holding company.
He is however most well-known internationally for founding the globally renowned Shangri-La Hotels and Resorts chain in Singapore in the early 70s. He also owns various media properties, including the South China Morning Post.
Kuok, who has resided in Hong Kong since the seventies, has focused on fighting poverty since the seventies through the Kuok Foundation, which provides scholarships and grants to educational facilities and has established countless non-profit hospitals.
5
Charoen Sirivadhanabhakd
US$14.7bn
Thailand
Age: 78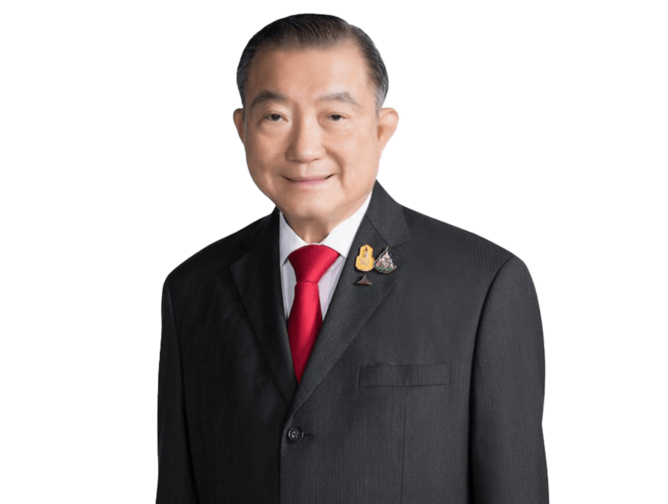 Thai F&B tycoon Charoen Sirivadhanabhakd is known for Cheng beer
As the son of a Bangkok food vendor, it is unsurprising perhaps that Charoen Sirivadhanabhakd made his money in F&B.
The Thai business magnate and investor is the founder and chairman of TCC Group, a beverage, retail, and real estate company, one of the largest and leading conglomerates in Thailand.
Among his many interests and perhaps most significant is Thai Beverage, the country's largest brewer, which Charoen founded, and which is best known for Chang beer (he founded Chang in the early nineties). Today, ThaiBev produces and distributes nearly 60 beers and spirits.
Interestingly, Charoen began his career supplying for the distilleries that created the local brand of Thai whiskey, before acquiring a licence to create his own alcoholic drinks.
Charoen's interests also lie in retail and property and he owns Big C Supercenter, a hypermarket he acquired in 2006; and privately held property unit Asset World Corp, which he listed in 2019, and which boasts a portfolio of 19 hotels.
He has received numerous decorations for his services to industry by the King of Thailand, including The Knight Commander Grand Cross First Class Royal honors.
6
Goh Cheng Liang
US$12.2bn
Singapore
Age: 95
Paints tycoon Goh Cheng Liang is Singaporean
Widely known as the 'paints tycoon', Goh Cheng Liang has amassed most of his wealth from taking a majority stake in Japan's Nippon Paint Holdings, the world's fourth-largest paint manufacturer by sales. In 2020, he raised his stake in the Tokyo-listed company to 58.7%.
Goh Cheng has long been in partnership with Nippon Paint, since 1962, when he helped them to expand into Southeast Asia, becoming the owner of Nippon Paint's regional franchise (Nippon Paint Southeast Asia Group).
Under his leadership, the franchise soared, becoming the largest paint-maker in Asia. His son now chairs Nippon Paint.
In the late 70s, he founded and built Wuthelam Holdings Group, and began investing in property, electronics, logistics, manufacturing and trading.
Goh, who grew up in poverty, and started life as a fishnet seller and rubber tapper first ventured into paint after WWII, when he would buy cheap paint from the British army and tun into a local paint brand he called Pigeon.
A renowned philanthropist, among his many charities, Goh has donated US$37m to the National Cancer Centre Singapore for medical research.
7
Sarath Ratanavadi
US$11.9bn
Thailand
Age: 57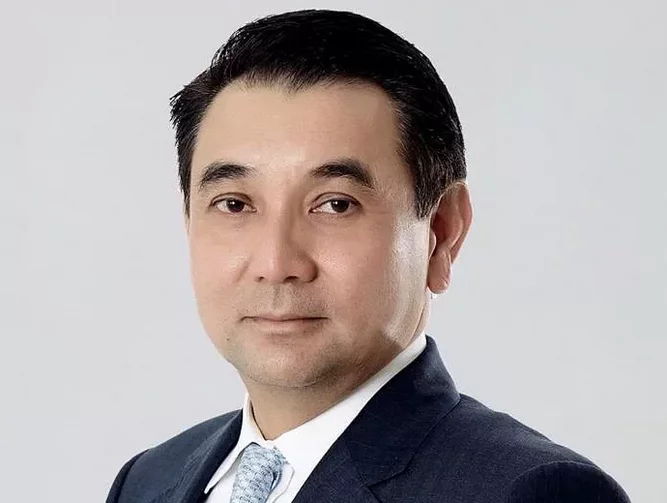 Sarath Ratanavadi is the CEO of Gulf Energy Development
Sarath Ratanavadiis the CEO of Gulf Energy Development, a leading Thai energy company, through which he has amassed his fortune.
Founded by Sarath in 2007, Gulf Energy grew out of Sarath's first company, Gulf Electric Co Ltd, which he founded in 1994, aged 29, following completion of his engineering degree.
Gulf Energy Development has grown to become Thailand's biggest private power generation company and includes more than 50 subsidiaries and associates operating more than 30 power projects as well as other businesses.
Sarath took the company public in 2017, marking the country's biggest IPO in a decade, and has continued to build the business overseas, recently taking a 49% stake in a U.S. power plant, as well as diversifying into new businesses, including crypto and datacentres.
Via various initiatives, he has made significant contributions to social development causes, with a special focus on education, health and sports. He has a degree in engineering management.
8
US$10.0bn
Singapore
Age: 40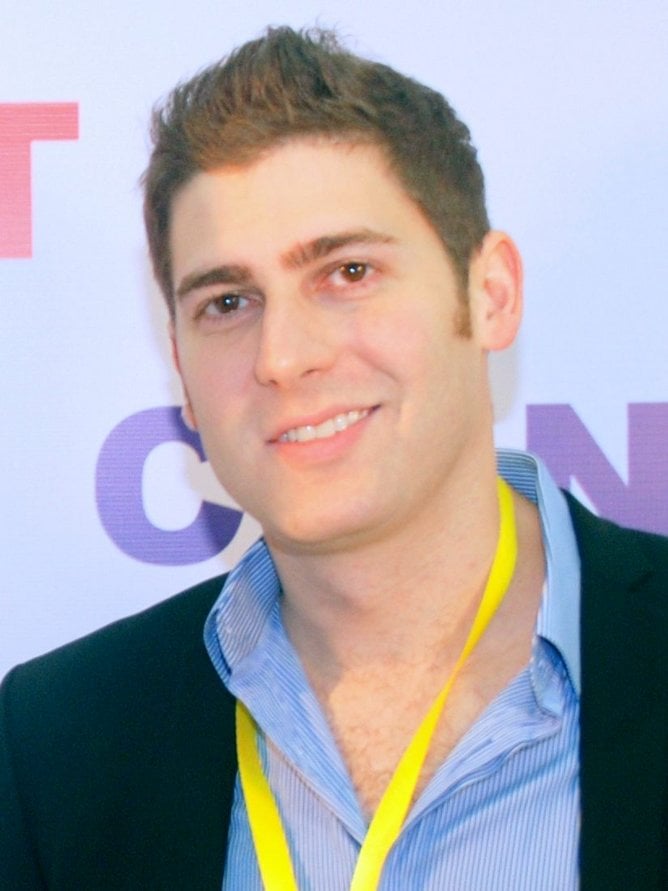 Singapore citizen Eduardo Saverin co-founded Facebook
A Brazilian native, who has since taken up Singaporean citizenship, Eduardo Saverin made the majority of his fortune at Facebook, co-founding the social media giant with Harvard peer Mark Zuckerberg nearly 20 years ago.
In 2012, with 53 million Facebook shares, valued at approximately US$2bn at the time, and just prior to Facebook's IPO, Eduardo renounced his U.S. citizenship to become a Singapore national.
For the last seven years, he has led venture capital firm B Capital Group, which he launched along with former BCG partner Raj Ganguly, and which has US$6.5bn in assets under management.
B Capital has invested in more than 80 companies, including Nest, Byju's, Flutterwave and Highspot, and earlier this year raised US$2.1 billion for its latest fund, Growth Fund III, to back startups in healthcare, fintech software and other sectors.
9
Wee Cho Yaw
US$9.77bn
Singapore
Age: 94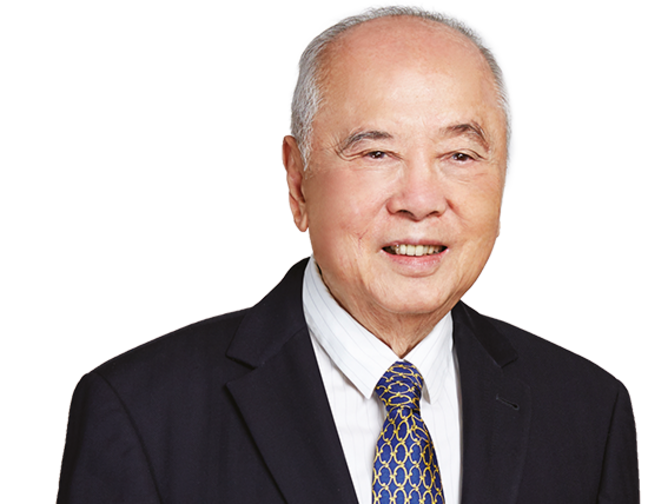 Banking veteran Wee Cho Yaw, CEO of Singapore's UOB for six decades
Part of Singapore's banking dynasty, Wee Cho Yaw is the largest Chairman Emeritus of United Overseas Bank (UOB), Singapore's third-largest bank by assets.
Retired since 2018, Wee served as UOB's chairman and director for 60 years, a role he inherited from his own father Wee Khiang Chenge, who co-founded UOB as United Chinese Bank in 1935. Today, Wee's oldest son Wee Ee Chong serves as UOB's CEO.
Wee Cho Yaw steered the bank to great success during his tenure, including expanding its network from 75 to more than 500 branches and offices in 19 countries; and acquiring Overseas Union Bank in 2001 and Far East Bank in 2015.
He also served as Chair on various private and public boards throughout his career, including Nanyang Technological University, UOL Group and Pan Pacific Hotels.
Wee Cho Yaw has also made his wealth through numerous other companies and investments, including Kheng Leong, a real estate investment firm, and Haw Par, maker of iconic Tiger Balm Chinese ointment.
He has received numerous national and regional awards for his achievements, including Lifetime Achievement Awards from EY in 2006 and The Asian Banker in 2009.
10
Manuel Villar
US$8.36bn
Age: 73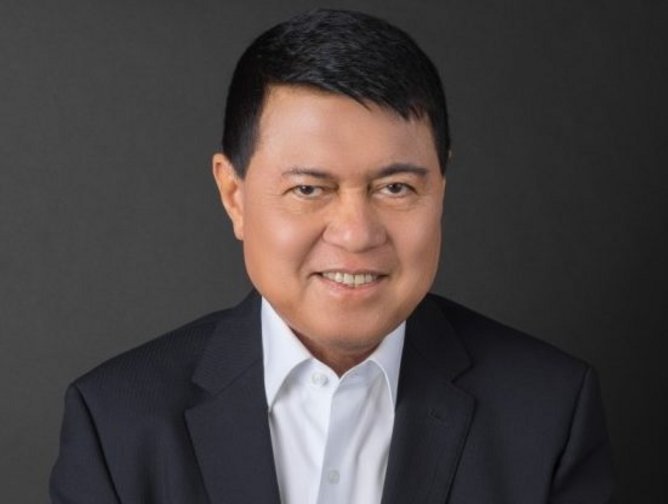 Manny Villar made his billionaires in property and retail in the Philippines
Property and retail are at the heart of Manuel (aka Manny) Villar's billionaire status. Credited with being the biggest homebuilding in Southeast Asia, the Filipino property magnate has built more than 500,000 houses for families.
Manny has six listed companies, including the very lucrative memorial park and housing developer Golden MV Holdings, in which he has the biggest stake. Among his other listed companies are home improvement chain AllHome, real estate investment trust VistaREIT (which Manny chairs and is run by his son) and two retail companies – mall operator Vista Malls and supermarket chain AllDay Marts.
And more recently, as an add-on to his fast-expanding commercial empire, he has ventured into the media, launching Advanced Media Broadcasting System (AMBS).
Manny is widely known throughout the Philippines for his political ambitions, however, making his political debut in 1992 and since serving as Senate president (2006) and a presidential candidate (he accrued just 15% of the votes in the 2010 presidential election campaign). He has since quit politics but his family is active.
After earning his business and accountancy degree at the University of the Philippines, Manuel worked as an accountant and financial analyst, before quitting to start his own construction materials business, where he began his journey into the housing industry.