Rio Tinto to provide Nespresso with responsibly-sourced aluminium for its coffee pods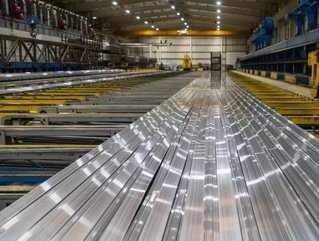 In a 19 November press release, coffee giant Nespresso announced a world-first plan to use Rio Tinto's responsibly-sourced aluminium for its coffee capsules
Nespresso's capsule manufacturers will work alongside Rio Tinto to enable the coffee firm to fulfil its 2020 commitment to sourcing 100% sustainable aluminium.
In Nespresso's press release, the firm highlighted the Aluminium Stewardship Initiative (ASI) which outlines standards for responsible aluminium sourcing, with ASI's key areas including biodiversity protection, upholding the rights of indigenous people, efficient water management, and mitigation of carbon emissions.
The ASI's Chain of Custody Standard simultaneously ensures traceability across aluminium supply chains, enabling firms to ensure their aluminium has been manufactured to ASI standards at every step.
"This as an important step towards the use of responsibly sourced aluminium across manufacturing industries, which Rio Tinto is the first to supply," said Rio Tinto Aluminium Chief Executive Alf Barrios in Nespresso's statement.
See more:
"We expect the demand from consumers for sustainable products to continue growing and Nespresso drinkers can have confidence the aluminium we supply for their capsules meets the highest international standards."
Fiona Solomon, CEO of ASI, added:
"Until now, there has never been a comprehensive global standard for its responsible sourcing and production. 
"Now companies in the aluminium value chain who wish to demonstrate responsible practices can take the ASI standards forward to their customers, who can, in turn, be confident that this represents the highest environmental, social and governance standards."