M&S India turns to IBM for supply chain transformation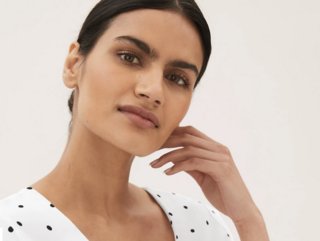 Retailer Marks & Spencer India modernises its supply chain with IBM Sterling solutions and Acuver Consulting to deliver omnichannel efficiencies
IBM is helping M&S India modernise its supply chain to improve the customer experience.
M&S is scaling its omnichannel capabilities in India with IBM Sterling Supply Chain Solutions and providing faster delivery of products to customers by streamlining the order fulfilment process using IBM Sterling's Order Management with real-time Inventory Visibility – a solution running on IBM Cloud.
The solution is integrated with Salesforce Commerce Cloud along with existing enterprise applications to create a seamless omnichannel shopping experience for M&S customers.
IBM has worked with partner Acuver Consulting on this transformation project for M&S.
Organisations are looking to rebuild their supply chains by modernising them for increased agility to better meet customer demands and expectations. A recent IBM Institute for Business Value (IBV) poll, in association with the National Retail Federation (NRF), showed 58% of retail executives are looking to build agility to adapt faster.
Turning supply chain disruption into opportunities, growth and profit
"M&S is one of the most accessible international fashion brands in India," says Vishal Kapil, Chief Technology Officer, Marks & Spencer India.
"Addressing the shift in consumer dynamics, we have expanded our digital capabilities and modernised our technology stack using IBM Sterling Supply Chain solutions to bring our online and store technologies closer to deliver seamless omnichannel experience to our customers. Acuver's technical excellence, understanding of the supply chain, and approach to solving problems enabled seamless implementation and timely delivery."
Viswanath Ramaswamy, Vice President, Technology, IBM Technology Sales, IBM India / South Asia adds that in a competitive consumer market like India, retailers need to pivot towards dynamic and responsive supply chains. This will enable them to turn disruptions into opportunities, and drive growth and profit.
Sunny Nandwani, Founder & MD, Acuver, said his company was selected for this transformation due to its decade of experience in creating seamless supply chains, tech knowledge and retail expertise.
Acuver Consulting is part of IBM's partner ecosystem, which enables partners of all types – whether they build on, service or resell IBM hybrid cloud and AI technologies and platforms – to help clients manage and modernize workloads.
Established in 1884, M&S is among UK's leading retailers across 57 markets, with over 400 stores and online presence in 33 regions. M&S opened its first store in India in 2001 and now has over stores across 32 cities along with a strong online presence.