How well do you know WeChat tech giant Tencent?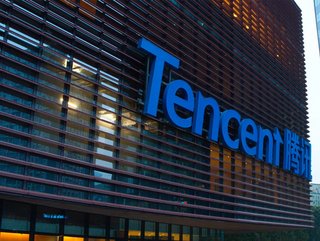 Tencent is bouncing back after a tough 2022
While many tech firms are enduring tough times, Tencent seems to be flourishing with revenues rising 11% amid plans to launch a foundational AI model
Chinese technology giant Tencent may be a familiar name but how much do you know about the 25-year-old company?
With a stated mission to 'use technology for good', the Shenzhen-based business is best known for its messaging platforms QQ and WeChat but also covers everything from fintech to gaming across six groups.
Corporate Development Group – CDG is responsible for development and innovation in fintech and advertising, as well as marketing services. CDG also handles strategic planning, investments and mergers, investor relations and corporate global communications, marketing and public relations.
Cloud & Smart Industries Group – CSIG creates solutions for smart industries via cloud, AI, and network security. Driving digitalisation of retail, medical, education, transportation and other industries, CSIG builds an ecosystem that connect users and businesses.
Interactive Entertainment Group – IEG is all about interactive entertainment in the form of gaming and eSports, a significant part of Tencent's business.
Platform & Content Group – PCG combines social platforms with traffic platforms and content platforms as part of Tencent's content ecosystem, delivering premium digital content experiences.
Technology Engineering Group – TEG is the operator of the largest networking, devices, and data centre in Asia, and also leads of R&D for the company.
Weixin Group – Responsible for the Weixin communications, socials and mobile payment app and ecosystem, WXG provides solutions across all industries.
Fastest profit rise since late 2021
While many tech companies globally are enduring tough times, Tencent seems to be flourishing. Results for Q2 2023 saw revenues rise 11% YoY to hit US$20.6 billion – marking the highest profit rise since late 2021.
Key highlights include Weixin video accounts user time doubling YoY, and music subscriptions hitting 100 million in June. Video subscriptions rising to 115 million.
Despite missing estimates, the company has now reported three straight quarters of revenue growth, as it recovers from the headwinds of a tough 2022.
"During the second quarter of 2023, we sustained a solid revenue growth rate, along with a gravitation toward high quality revenue streams with better margins," said Ma Huateng, Chairman and CEO of Tencent.
While its gaming business remains flat, its advertising business is surging with ad spend on its platforms growing at "double-digit year-on-year rate from every major advertiser category, except transportation."
"We achieved notably rapid growth in advertising business, benefitting from deploying machine learning on our advertising platform and from Video Accounts monetisation."
Tencent eyeing generative AI
Huateng also said the company would continue to drive innovation and leverage the power of generative AI to provide a library of models via Tencent Cloud.
During an earnings call, President Martin Lau said the company plans to launch its proprietary foundational AI model later this year.
The company has been testing this model internally across different parts of the business, including advertising and fintech. and its performance to date is "among the top leading foundation models produced in China", Lau said.
Tencent's foray into genAI follows that of e-commerce giant Alibaba and search firm Baidu.
In April, Alibaba launched its large language model called Tongyi Qianwen – allowing AI content generation in English and Chinese – and recently said it is opening up its AI model to third-party developers.
******
For more business insights, check out the latest edition of Business Chief Middle East & Africa and be sure to follow us on LinkedIn and Twitter.
You may also be interested in the Business Chief EMEA website.
Please also check out our upcoming event – Sustainability LIVE in London on September 6-7, 2023.
BizClik is a global provider of B2B digital media platforms that cover executive communities for CEOs, CFOs and CMOs, as well as leaders in Sustainability, Procurement & Supply Chain, Technology & AI, Cyber, FinTech & InsurTech. We also cover industries including Manufacturing, Mining, Energy, EV, Construction, Healthcare and Food & Drink.
BizClik, based in London, Dubai and New York, offers services such as content creation, advertising and sponsorship solutions, webinars and events.