6 tech startups in India cutting staff as recession bites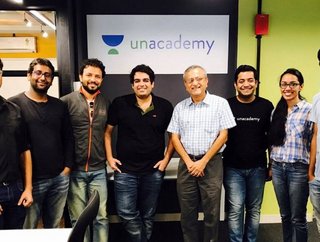 A slowdown in funding and imminent recession fears has led to a surge in staff cuts at Indian tech startups, with edtech and ecommerce especially impacted
Remember Better.com CEO Vishal Garg, who famously sacked 900 members of his team via Zoom in the lead-up to Christmas 2021?
Well, it seems his firing of a huge swathe of his workforce at the New York-headquartered real estate tech startup was a foreshadowing of what was to come in 2022, though perhaps not quite as ruthless as this one.
Layoffs at tech companies worldwide has surged to a level not seen for two years, with tech firms cutting more jobs in May than in the previous fourth months combined, as reported by MarketWatch.
The picture is similar in the US, Europe and Asia, and comes amid rising inflation and slowing demand.
Indian startups have been especially impacted. In the first four months of 2022, Indian companies laid off nearly 7,000 people, according to Business Insider, with the edtech and grocery delivery startup space really suffering, and even unicorns cashing in on staff cuts.
This comes as startups look to conserve cash amid a slowdown in funding after a number of years of hyper-growth. It follows years of generous VC funding and investor tolerance for cash-burning, with many investors now rethinking financing commitments due to concerns about high valuations and lack of profitability.
Many of the firms cutting staff are citing cost-cutting in the face of an imminent recession, restructuring and automation.

6 Indian tech startups that have cut staff
1 Udayy
Type: Edtech
Layoff: 120
India-based edtech startup Udayy shut down its operations in April subsequently laying off 100% of its staff, some 120 employees. The two-year-old live learning platform for students wishing to practise and strengthen their mathematics and analytical thinking landed a US$2.5m funding round a year ago amid high demand. That has changed, however, as the pandemic receded. Co-founder and COO Mahak Garg, who was recently listed in Forbes 30 Under 30, cited high customer acquisition costs, Zoom fatigue, and low retention, as all factors contributing to the shutdown, which came after a "series of failed pivots over the last 6-8 months".
2 Meesho
Type: Grocery delivery
Layoffs: 150
SoftBank-backed ecommerce unicorn Meesho laid off 150 employees in April, as it looks to restructure its grocery delivery service. This follows a period of hypergrowth for the startup, including a huge US$570m fundraise just seven months earlier, and an announcement just five months ago plans to hire more than 450 people this year to scale its technology. The unicorn, which was founded in 2015 and is currently valued at US$4.9bn, said in a blog post it was laying off a number of roles as it was looking to "boost efficiencies in the light of the integration".
3 Cars24
Type: Used car marketplace
Layoffs: 600
Bengaluru-based used car marketplace Cars24 announced in May it was letting 600 employees go, accounting for 6% of its total headcount of 9,000 people. This cost-cutting exercise comes just five months after its last funding round of US$400m, which gave the unicorn a valuation of US$3.3bn, and six months after the startup said it was looking to expand to the Middle East and Southeast Asia. It is already in the UAE and Australia and Thailand. Founded in 2015, the SoftBank-backed startup became the first unicorn in the used car market space. expand globally
4 Vedantu
Type: Edtech
Layoffs: 600
Edtech startup Vedantu cut 424 jobs in May, which accounts for around 7% of its 5,900-strong workforce. This follows the layoff of 200 workers the month before, as demand for online education slows and investor funding is reigned in. The Bengaluru-based startup, which raised US$100m in a funding round last September taking it to unicorn status, saw hyper-growth of 9X over the last two years. In a blog post, founder and CEO Vamsi Krishna blamed a combination of the "war in Europe, impending recession fears, and Fed interest rate hikes" which have led to inflationary pressures with massive correction in stocks globally, including in India. And further blamed a scarcity of capital in coming quarters, and schools and offline models opening up as Covid-19 tailwinds recede.
5 MFine
Type: Digital health
Layoffs: 600+
Digital health platform Mfine laid off around 600 employees in May, accounting for nearly 75% of the workforce, including those in data science, engineering and product departments. The Bengaluru-based healthtech app, which has raised more than US$90m to date, had apparently run out of funds to pay salaries, which led to more than 100 employees protesting outside the startup's office demanding full salary for the month of May.
6 Unacademy
Type: Edtech
Layoffs: 1,000+
In April, edtech Unacademy laid off more than 10% of its workforce, letting more than 1,000 employees go. Forecasting a funding dry spell for at least the next 12-18 months, the unicorn edtech said it was cutting costs to weather the lean period. In a letter to employees, co-founder and CEO Gaurav Munjal said that "winter is here" and we must "focus on profitability at all costs". The SoftBack and Temasek-backed startup, which raised US$440m last August, taking its valuation to US$3.44bn, has seen its valuation grow almost 10X in 18 months, marking one of the fastest growth rates by a mid-stage consumer internet startup in India.