Worley to provide water solutions for Saudi NEOM megaproject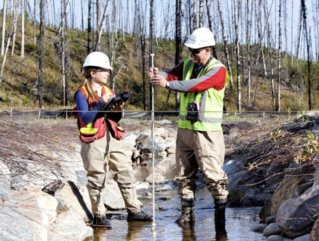 Australian company Worley will provide engineering and advisory services for Saudi Arabia's NEOM
Australia's Worley will deliver engineering and advisory services to ENOWA, the energy and water company for NEOM, Saudi Arabia's development megaproject
Worley is taking on the challenge of providing the water infrastructure for Saudi Arabia's NEOM – a city-scale development looking to transform the country's landscape and diversify its economy.
The Australian company will provide engineering and advisory services relating to water production, desalination, management and storage, powered by renewable energy. The aim is to deliver up to two million cubic metres of desalinated water per day for NEOM.
"NEOM intends to deliver a sustainable circular water economy, and we are pleased to be able to use our global expertise to deliver 'first of a kind' water solutions that minimise impacts on the natural environment and align with our purpose of delivering a more sustainable world," said Jim Lenton, Group Senior Vice President, Worley.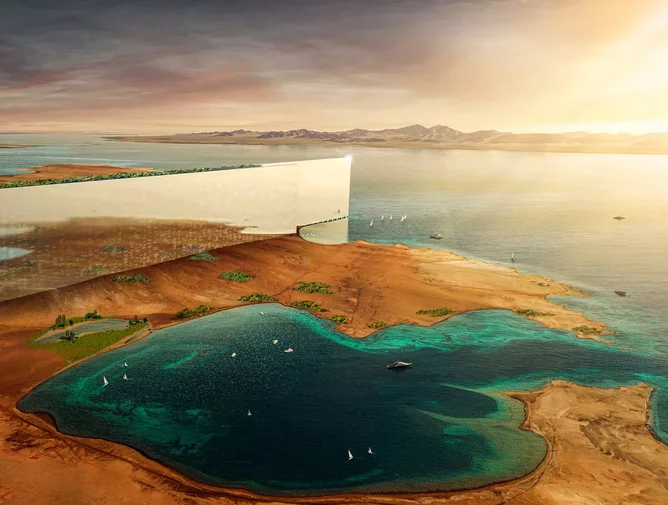 Saudi Arabia's NEOM intends to deliver a sustainable circular water economy
Desalination process to create viable byproducts for circular economy
The desalination process will not discharge any brine into the sea, helping to preserve the delicate marine ecosystem of the Red Sea.
Instead, Worley will look to implement commercially viable solutions, converting bring byproducts into saleable products such as gypsum, polyvinyl chloride (PVC), salt, potassium-based fertilisers, and magnesium.
"This agreement provides the initial steps to revolutionise the water industry towards a truly sustainable and circular solution," said Gavin van Tonder, Executive Director of ENOWA Water.
Worley's consulting arm Advisian will work with Worley staff from 17 countries around the globe to deliver the services. Advisian has a growing portfolio of water projects with customers in China, Indonesia, Latin America, and the US.
"Water is at the core of sustainable development," said Steven Whittall, Senior Vice President - Advisian. "It's critical for healthy ecosystems, for socio-economic progress and to support life itself."
Worley employs more than 51,00 people in 46 countries and aims to be a leader in sustainable solutions.

How NEOM is creating a circular economy for smarter waste management
As part of NEOM's vision, environmental sustainability and wise resource use is at the forefront, with a current focus on renewably powered advanced desalination of seawater, zero waste and recycled water reuse. Longer term interests include advanced water recycling treatment, brine processing, smart sensors and smart water usage.
NEOM plans to implement circular economic models across all fields, where all waste is utilised as valuable resources.
The main waste from traditional wastewater treatment – biosolids or sludge – is also the main resource, as a nutrient-rich dense organic material with the potential for nutrient and energy recovery.
NEOM Wastewater aims to implement best practice biosolids management from the ground up with a strong focus on leveraging the regional need for land application and energy-neutral processes with Water Recycling and Recovery Plants (WRRPs).