Mahindra topples Tata in Asia-Pacific sustainability survey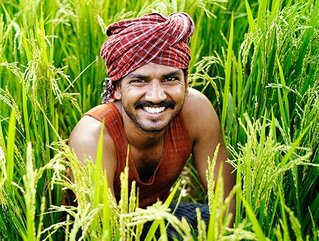 Mahindra & Mahindra was viewed as the region's corporate sustainability leader, up from third last year
The GlobeScan and SustainAbility Institute by ERM Leaders survey sees Mahindra & Mahindra take top spot in APAC as Tata drops to fourth from first
Sustainability is an ever-changing landscape, making it something of a minefield for business leaders. Which is why benchmarking is so crucial to measure success and gauge what it looks like in a corporate context.
That's why the GlobeScan and SustainAbility Survey is important as it now charts 25 years of progress, and highlights leaders embedding sustainability into their business models.
Here are the key survey findings for the Asia Pacific region:
Asia-Pacific's leaders see legislation and action towards sustainability (14%) as the most significant positive development in the last 12 months. Then follows sustainability disclosure standards (11%) and renewables and carbon-related developments (10%).
When it comes to drivers for sustainability leadership, integrating sustainability into business model and strategy was the top priority (27%), folowed by evidence of impact and action (17%) and setting ambitious targets (16%).
The experts surveyed said multinational manufacturer Mahindra & Mahindra (M&M) was viewed as the region's corporate sustainability leader, up from third last year. City Developments and PTT Global are tied for second place. Tata, who had been in prime position last year dropped to fourth on this year's list.
Other companies worthy of a mention in APAC include Charoen Pokphand Group, Samsung, Swire, Toyota, Kao and SCG.
Elsewhere in the survey, 93% rank climate change as the most urgent challenge, unsurprisingly. Other urgent issues are deforestation, biodiversity loss, and water scarcity (all 86%).
"Companies are increasingly integrating sustainability into their business strategies and are recognised as leaders for doing so," said Mark Lee, Director of the SustainAbility Institute by ERM.
"The bar for sustainable business continues to rise, and corporates will need to keep pushing boundaries to maintain their status as leaders."
Globally, Patagonia (32%) is the most sustainable company according to those surveyed, overtaking Unilever (29%) which had held the top spot for more than 10 years.
The GlobeScan / SustainAbility Institute by ERM Survey of Experts is the largest and longest-running survey of its kind.
The SustainAbility Institute is ERM's platform for thought leadership on sustainability. ERM is the largest global pure play sustainability consultancy, with more than 7,500 experts in 39 countries.
How Mahindra & Mahindra is championing sustainability
Mahindra & Mahindra (M&M) is a multinational automotive and farming manufacturing, part of the Mahindra Group, which also includes tech consultancy Tech Mahindra. The Group's activities include automotive, farming, tech services, financial services, renewable energy, logistics, real estate and hospitality.

The Group has always placed purpose before profits. Driven by its ore purpose 'Rise for a more equal world', The Group started its climate action journey way back in 2008 and has been at the forefront of climate action in India.

"We have covered ground across several industries in which we are present and aim to be a carbon neutral business group by 2040," Dr Anish Shah, CEO M&M says, adding that the company is planning to beyond this to becoming a Planet Positive business "focusing on all aspects of environment and leaving a positive impact in the years to come".

M&M and Tech Mahindra are two of just six Indian companies that feature on the latest World Index list of companies in the Dow Jones Sustainability Index (DJSI) 2022, while M&M is just one of nine companies global from the Auto sector of the index.

Targeting an accelerated path to a sustainable, low-carbon business, M&M has set the goal of 100% renewable energy, with the aim to achieve 50% by 2025, and carbon neutral by 2040.

Among its achievements to date, the manufacturer has increased energy productivity of its auto sector by 55% and farm sector by 61% compared to 2009, become the first Indian manufacturer to surpass 400 million electric kilometres. and become the largest supplier of electric 3-wheelers in India with a 70% market share.

Not just that, but nearly three-quarters (*71%) of waste generated by M&M is recycled and reused, and as part of its supplier Code of Conduct, nearly 600 suppliers, dealers and distributors have been trained and assessed on sustainability.