Top 10 female executives leading Japan's charge for change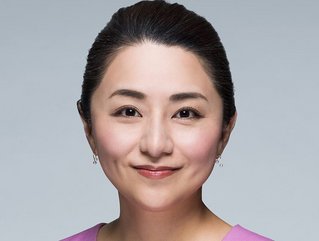 Ayano 'Sena' Senaha is COO of Recruit Holdings
As Japan pledges a 30% target for women executives at big firms by 2030, we spotlight 10 female corporate leaders blazing a trail in the country
Japan has long had struggles with female leadership.
While women are well educated in Japan and make up a large part of the workforce, they rank a very low 139 among 156 countries for women's participation in management positions.
Pretty shocking for a country that is one of the world's richest, most advanced societies – a G7 member and the third largest economy.
But the corporate gender stats don't end there.
Japan has one of the largest pay gaps between men and women at 22%, according to OECD data, and fewer than 1% of the 1,802 companies on the Tokyo Stock Exchange list a woman as their CEO, according to Tokyo Shoko Research.
Women represented just 11.4% of executives major listed companies in Japan last year, a cabinet office survey revealed, and one in five of leading Japanese companies do not have any female directors.
Take Canon. The US$21.96 billion multinational has no female representation on its board of directors, and just two female executives out of 40 – one overseeing sustainability initiatives and the other an R&D executive.
Having come under increasing pressure from investors, Canon is now preparing to appoint its first woman director next year.
Another Japanese firm making change is Mizuho Financial Group.
With the aim of addressing the fact that just 7.7% of managers are women, the Japanese lender recently launched a programme to increase the number of women in management positions by connecting female employees with board members.
This comes amid increasing pressure by investors to increase diversity.
Since March 2022, Goldman Sachs has opposed Japanese companies' proposals to elect directors if at least 10% of their directors aren't already women. And last month, Norway's sovereign wealth fund, the world's biggest, said it would vote against board nominations at Japanese firms in which it invests that do not have any female directors – a move that could impact up to 300 firms.
Increasing pressure from investors and a shrinking population is pushing the government to take bigger action on gender diversity, as closing the gender gap would add 5.8 million employees to the Japanese workforce and lift GDP by 10%.
In 2021, the Tokyo Stock Exchange updated its corporate governance code to encourage Japan's firms to improve diversity, and last year, Japan made history in Asia with the introduction of new rules requiring companies with 301 or more employees to disclose gender pay gaps.
And last month, just prior to hosting the G7 conference, Prime Minister Fumio Kishida ordered his government to begin work on increasing the number of female executives in major companies to 30% or more by 2030.
Previous governments has tried to implement the 30% rule (previously by 2020) and failed.
The real changemakers though are the women themselves – the women who are not only blazing the trail by working their way up the ranks to executive roles, but those who are actively advocating for change and helping other women rise to the top.
Here, we pay tribute to our top 10 female Japanese trailblazers.
1
Makiko Ono
CEO, Suntory Beverage & Food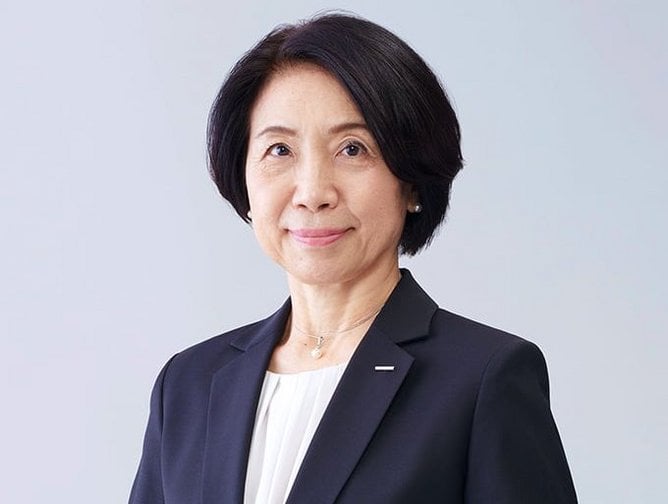 Makiko Ono is the first woman to lead Japan's biggest soft-drinks' maker Suntory
When, last month, Makiko Ono became CEO at Suntory Beverage & Food, Japan's biggest soft-drinks maker, she not only became the first female CEO to lead the drinks' giant, but the first woman chief executive of a listed Japanese company with market cap of more than 1 trillion Yen (US$12.26 billion).
She is also one of four female board directors, made up of nine members.
Now at the helm, Makiko, 62, is determined to change the game, with plans to take Suntory's representation of female manager, currently 13%, to 30% by 2030. "I will create an organisation that gives birth to new innovations by combining different ideas and values," she said on her appointment.
Shattering the glass ceiling is nothing new for Makiko, who was the first female leader at Suntory to be stationed overseas, where she was the push behind Suntory's acquisition of major European brands (Lucozade, Schweppes, Ribena). She also led the firm's Orangina business in France.
Makiko has spent her entire 40-year career at Suntory, and has held increasingly senior roles, from Chief Sustainability Officer to COO to Global CHRO.
2
Board member – SoftBank Corp / V-cube Inc
Partner, Miura & Partners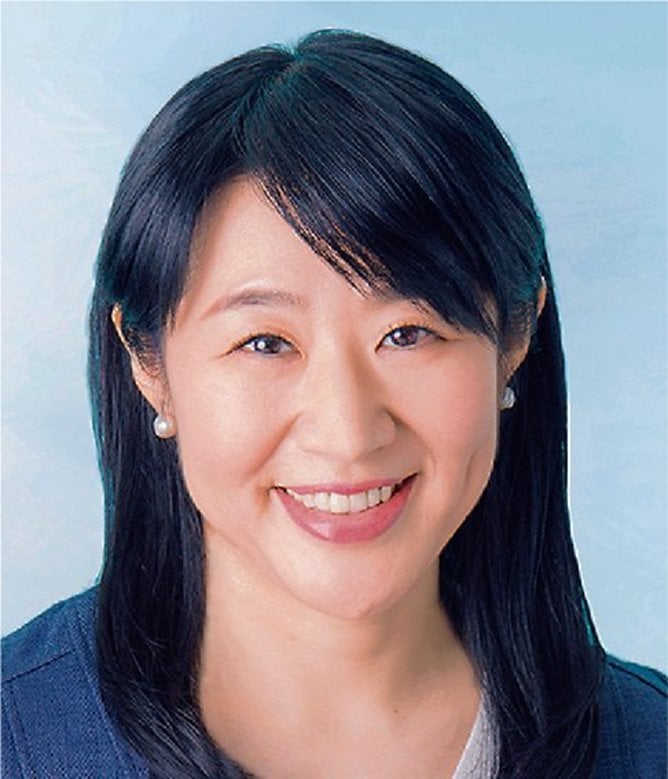 Lawyer and SoftBank board member Naomi Koshi set up OnBoard to help place women on boards
Japanese lawyer Naomi Koshi has risen to the upper echelons of both the corporate and political worlds in Japan and passionately advocates for other women to follow suit.
A Harvard graduate, and partner at law firm Miura & Partners, Naomi was elected Mayor of Otsu in 2012, becoming the youngest woman (then 36) ever to be elected mayor of a Japanese city. In this role, she focused on issues related to gender equality and built more than 50 nurseries to give Otsu women more childcare options, with the number of mothers remaining in the workforce increasing by 70%.
And when in 2021, she was elected to the board of V-cube Inc., one of Japan's largest telecommunications companies, she became one of the few women in Japan to get to board level. She also sits on the board of SoftBank Corp.
Naomi has been passionate about elevating women into leadership roles and believes change is only possible if more women sit on boards.
In 2021, along with law colleague Kaoru Matsuzawa, Naomi set up OnBoard, a company that trains and places women for in corporate board positions across Japan, with a focus on firms that plan to IPO soon.
Naomi began her career in the US. After securing a Master of Laws at Harvard Law School, she worked as an attorney in New York, before moving back to Japan, where she spent nearly a decade as an Associate at Nishimura & Asahi, working on corporate transactions with a focus on international M&A.
3
CEO, EY ShinNihon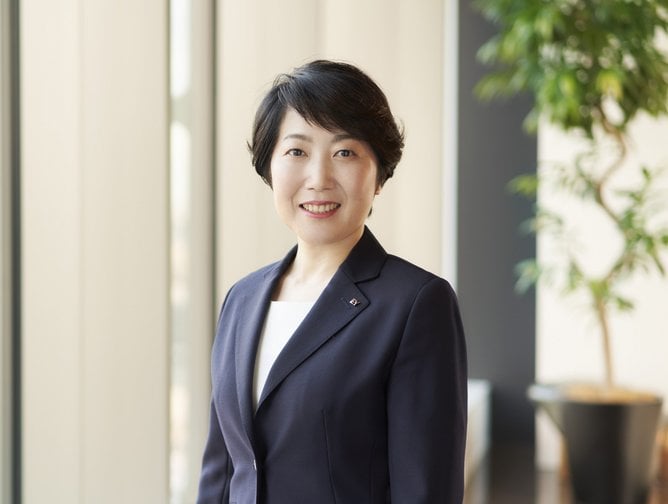 As CEO of EY ShinNihon, Masami Katakura is the first female leader of a Big Four accounting firm in Japan
As the first female leader of a Big Four accounting firm in Japan, Masami Katakura is blazing a trail across Tokyo.
Since her appointment as Chairwoman and CEO of EY ShinNihon in 2019, Masami has accelerated efforts to develop and appoint female talent, by creating a more flexible working environment. A recent EY people survey found the female engagement index up 26 percentage points from pre-pandemic levels in 2019.
Masami, who is also EY Japan's Managing Partner – Assurance, serves as a member of EY Global DEI Steering Committee, where she works to advance DE&I efforts not just in Japan but worldwide. And passionate about developing female and young talent, she also delivers lectures and mentoring programmes for various forums, organisations and universities.
Joining EY in 1991, Masami has been engaged in the audit of numerous Japanese companies, ranging from IPOs to global companies listed in the US, gaining extensive knowledge of the tech sector along the way.
So much so that for a two-year period, she served as a section manager at the Japan's Ministry of Economy, Trade and Industry, where she helped to develop Japanese IT strategies.
4
CEO Unicul International / ewoman, Inc.
Board member: Japan Post / Kobayashi Pharma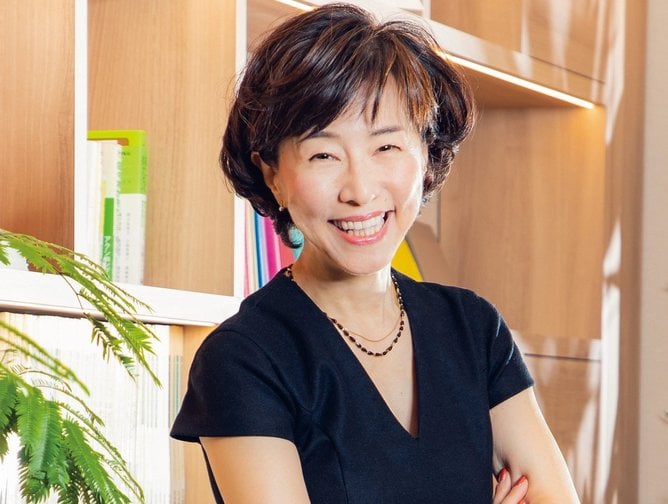 ewoman CEO Kaori Sasaki created Japan's first Diversity Index
As well as being a prominent women's rights advocate, and creator of Japan's corporate Diversity Index, Kaori Sasaki is an entrepreneur, founding several successful companies, which she continues to run as CEO today.
In 1987, she established UNICUL International, a communications consultancy offering a full suite of services, and then in 2000, she founded she founded ewoman – which has grown into an influential think tank and diversity consulting firm.
Working closely with companies throughout Japan to consult on their diversity challenges and opportunities, Kaori spotted the need for a system to measure and reward companies for their diversity efforts and in 2019, she inaugurated the Diversity Index – which measures the diversity of an organisation against its corporate performance and provides training to member organisations.
Diversity is her driving force and, as well as chairing the Japan Chapter of the prestigious Women Presidents' Organisation (the global organisation for women, presidents, CEOs, and MDs), and hosting Japan's largest diversity conference every year, Kaori serves as the Japanese Champion of We-fi, a group led by the World Bank.
As an expert on diversity, and bestselling author on the topic, she regularly delivers key speeches at conferences and forums, and also serves on the boards of directors of various large Japanese organisations, including Japan Post, Kobayashi Pharmaceutical, and AGP Corporation.
Among her many accolades are USA'S Stevie Award for 'Best Innovative Company of the Year.
5
COO
Recruit Holdings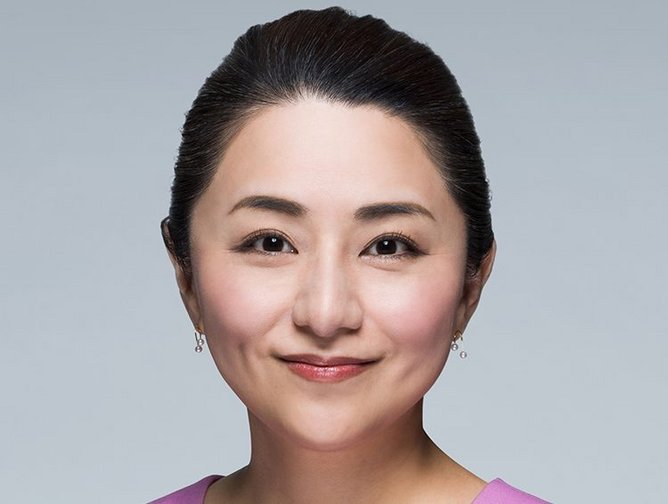 As COO of Japan's largest HR service company, Sena is pushing for 50% female executive representation by 2031
As COO of Glassdoor-owned Recruit Holdings, Japan's largest human resource service company, Ayano 'Sena' Senaha is the firm's most senior female executive and the youngest to have been promoted to executive level in the Group's 31,000-strong workforce.
As such, she is passionate about advocating for women in senior roles, and following her appointment as COO and head of the global talent management office in April 2021, the company announced a pledge to take Recruit's representation of women at senior executive and management level from 21% to 50% within a decade.
Sena, 40, has already been instrumental in doubling the percentage of women, from May 2021 to May 2022, and is further credited with facilitating the development of a corporate governance structure that neutralises risks while enabling quick decision making.
During her 17 years at Recruit, Sena has played a major role in fuelling Recruit's shift from a domestic company into the world's fourth largest HR and internet media giant, and has led and contributed to a series of post-merger integrations.
Six years after joining Recruit, Sena was transferred to the newly acquired Advantage Group in London, where as MD in 2014, she turned around its financial performance. She also served as Chief of Staff, and then Director, of Indeed.
She serves as a board member for Recruit and for Glassdoor.
6
Junko Nakagawa
CEO
Nomura Asset Management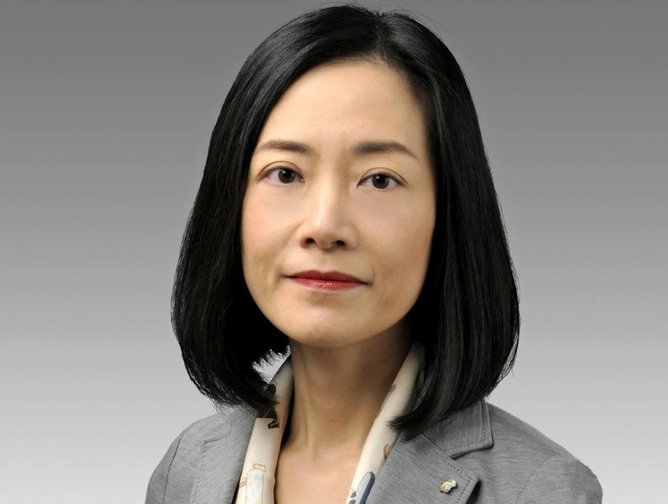 Junko Nakagawa blazed a third trail in 2019 when she became the first female CEO of Nomura Asset Management
Not content with blazing just one trail, Junko Nakagawa has blazed three at Nomura, Japan's biggest brokerage and investment bank and a global financial services group.
In 2011, she secured a double female first, becoming the first woman to hold the CFO role in Nomura Holdings' 86-year history, and also being named the first female executive managing director on the board.
Junko, 57, then blazed a third trail in 2019 when she became the first female CEO of Nomura's asset management business, making her the most senior female executive at the financial giant.
Junko began her career at Nomura Securities in 1988, working at its investment banking and finance divisions. She left in 2004 but rejoined Nomura Group four years later as President of its healthcare arm, becoming the first female President of a Nomura subsidiary in 2008.
Junko has significant sway on gender diversity in Japan, not just as a senior executive in one of the country's leading financial companies, but also in government. She serves as Chair of the Subcommittee on Gender Diversity at Keidanren (Japan Business Federation), one of the largest economic organisations in the country, and is a committee member of W20 Japan 2019.
7
EVP, Nissan Motor Corporation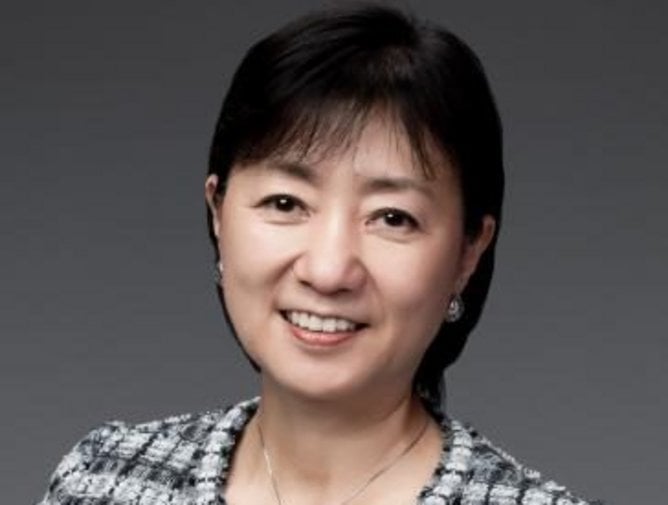 As well as a brand champion at Nissan, Junko Hoshino is a leader on gender equality
As Executive Vice President Nissan Motor Corporation since 2019, Asako Hoshino is the most senior-ranked woman in the US$15.79 billion Japanese carmaker.
Considered both a brand and gender equality champion, Asako has been instrumental in overseeing the carmaker's global marketing and sales and global customer experience. She founded the firm's market intelligence function and has played a key role in helping to guide strategies to ensure the company's products and technologies best meet the needs of customers and markets.
She is also a leader on gender equality issues, and was instrumental in establishing Nissan's Diversity Development Office to increase the number of women in leadership positions throughout the company. Under her leadership, in 2021, Nissan said it was seeking to increase its ratio of women managers in Japan to 13% by 2023, up from 10% then.
Asako has spent the last two decades at Nissan, working in senior-ranking roles and prior to that, she worked at Intage Inc., a Japanese marketing analytics consulting company, where, in 2001, she helped take the company public in Japan.
She has a degree in economics from Kelo University and an MBA in marketing from Kellogg's at Northwestern in the US.
8
General Partner, MPower Partners
Former VP Goldman Sachs, Japan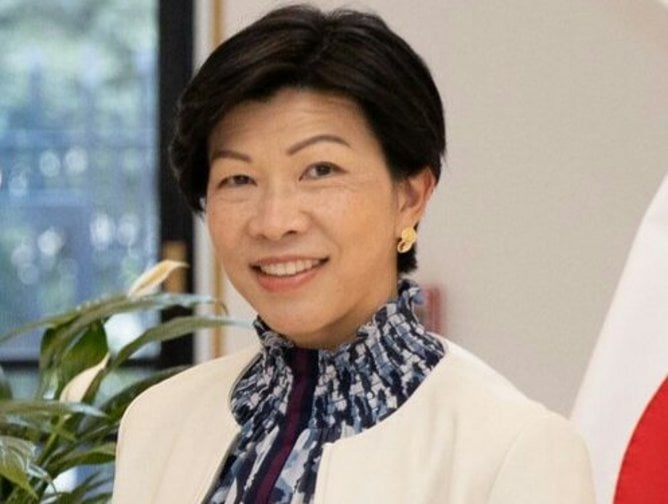 Former Goldman Sachs' VP Kathy Matsui is known for coining the government policy phrase 'womenomics'
Former Goldman Sachs' VP Kathy Matsui is well-known in Japan for coining the 'womenomics' catchphrase that inspired Japanese government policy.
It was during her time as VP of US investment bank Goldman Sachs Japan in the late 90s that Japanese American Kathy began publishing studies on the economic benefits of boosting female participants in the Japanese workforce, which she dubbed 'womenomics' and which were adopted in 2012 as policy by former Prime Minister Shinzo Abe.
Along with two other women, Kathy, 58, co-founded and now runs MPower Partners, Japan's first venture capital fund focused on ESG investing, whose aim is to revolutionise Japan's venture ecosystem through greater diversity and globalisation.
She also sits on several boards, including Fast Retailing, JICA, and the University of Tokyo, and is a founding member of US-based Extraordinary Women on Boards.
After growing up in California, Kathy studied at Harvard, before moving to Japan to build a career in finance. She spent more than 25 years at Goldman Sachs in Japan.
9
Akiko Naka
CEO, Wantedly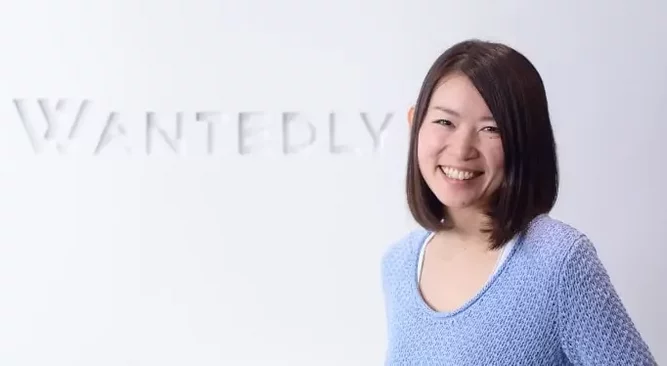 Akiko Naka was the first female Japanese entrepreneur to run a company list ed on the Tokyo Stock Exchange
The first female Japanese entrepreneur to run a company listed on the Tokyo Stock Exchange, Akiko Naka founded Wantedly in 2011, growing it to become Japan's leading professional social-networking service.
Wantedly, which matches employers and job hunters, has counts some 3 million users and 40,000 corporates as clients, including Nissan and Sony. The platform has since expanded to Hong Kong and Singapore. Akiko holds a 71% stake in the firm.
Akiko has become an entrepreneurial role model to young women in Japan, and in 2018, she was awarded the Foreign Minister's Commendation by the Japanese government, while her contributions to the global business world secured her a mention in Forbes Asia's 30 under 30 list in 2016.
After graduating in economics from Japan's elite Kyoto University, in 2008, Akiko joined Goldman Sachs in Tokyo, as an analyst, where she sold stocks to institutional investors for two years. Shen then moved out of finance and into tech, spending six months at Facebook as a growth co-ordinator before leaving to launch Wantedly.
10
Kimie Iwata
Board Director: Sumitomo / Resona Holdings / Ajinomoto
Former Director – Shiseido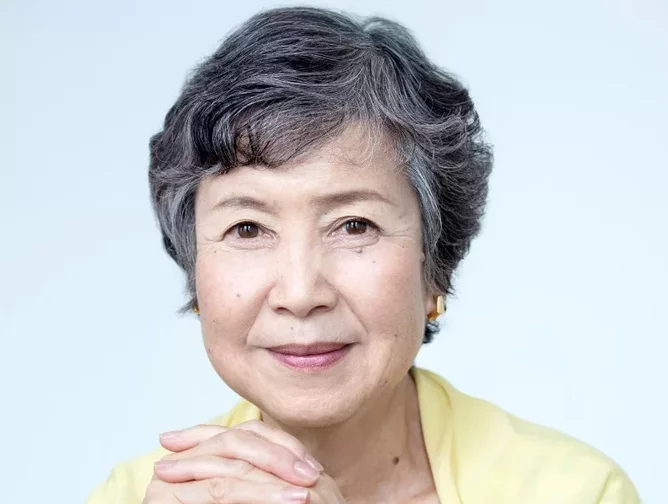 Former Shiseido Director Kimie Iwata sits on the boards of several large Japanese corporations
An advocate for gender equality in the workplace for many decades, Kimie Iwata is most known for her role at cosmetics giant Shiseido.
As the first EVP and Representative Director at Shiseido, Kimie took charge of HR, CSR activities, environmental efforts, and corporate cultural activities and worked to make the company a place where women could thrive and utilise their talents.
Her advocacy of women stretches back to the early seventies, where after graduating from the University of Tokyo, she joined the former Ministry of Labour, supporting working women and international labour laws, becoming head of the Equal Employment, Children and Families Bureau.
She is a committee member of government councils such as the Gender Equality Bureau, member of the Japan Association of Corporate Execujtives, and chair of the Working Women's Empowerment Forum.
Upon leaving Shiseido, Kimie served took on various board director roles, including at Japan Airlines and Kirin Holdings and currently sits on the board as director for Sumitomo Corporation, Resona Holdings and Ajinomoto.