OAG confirm Kuala Lumpur as #1 connected airport in APAC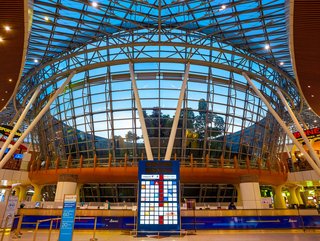 OAG highlights the strong presence of seven Asian airport hubs in the Global Top 20 as significant, especially considering that the region is "still on the path towards a full recovery"
Kuala Lumpur Airport ranks fourth globally & first in APAC as part of OAG's Global Top 20 Megahubs list, highlighting strategic significance of the region
Global travel data provider OAG data has confirmed that Kuala Lumpur is the number one most connected airport in Asia Pacific.
OAG has released its Global Top 20 Megahubs list as the market's definitive ranking of the Top 50 most internationally connected airports in the world. The list includes seven airports in Asia Pacific and confirms that the most connected of these is Kuala Lumpur (KUL), which has moved up to rank fourth place in the world from outside the Top 10 in 2019.
This is closely followed by Tokyo's Haneda (HND) ranking fifth, having moved up 20 spots from 2019 to rank second among Asia Pacific Megahubs.
"Remarkable ascent": The resurgence of Asia Pacific airports
Kuala Lumpur and Incheon International rank first and second respectively among the Top 25 Low-Cost Megahubs. Five of the region's Top 10 Megahubs are located in Southeast Asia, including Bangkok International (BKK) ranking fourth and Singapore Changi (SIN) fifth..
The highest rated airlines in Asia also dominate the share of flights at these top Asia Pacific airports, including AirAsia and All Nippon Airways. In particular, AirAsia operates 34% of flights at Kuala Lumpur (KUL).
Among the top megahubs, the Asia Pacific region ultimately dominates the rankings with 13 airports. South Asia has the highest share of capacity operated by low-cost carriers (LCCs) of any region at 63%, followed by Southeast Asia with 53%. Kuala Lumpur (KUL) ranks first with 11,188 possible low-cost connections across over 100 destinations.
"The resurgence of Asia Pacific airports reflects their key position as hubs for some of the world's busiest routes, like the air corridor between Fukuoka and Tokyo Haneda, which has become the third busiest in the world," said Mayur Patel, Head of Asia Pacific, OAG. "The remarkable ascent of these airports attests to the strategic significance of the Asia Pacific region."
OAG highlights the strong presence of seven Asian airport hubs in the Global Top 20 as significant, especially considering that the region is "still on the path towards a full recovery" in the wake of the pandemic.
Earlier in 2023, Airports Council International (ACI) reported that, whilst the Asia Pacific region continued to see the largest surge in travel with the removal of restrictions, it still lagged in terms of reaching 2019 volumes. However, ACI highlighted that the baseline projections for global passenger traffic indicated that industry passenger traffic would recover to 2019 levels by 2024.
This research is a testament to a huge resurgence in travel, with Asia Pacific holding the second highest average connectivity index for the Top 10 Megahubs, seeing significant change, according to OAG. As five of the region's Top 10 most connected Megahubs in South East Asia, the company notes that as yet, no Chinese airports have returned to the Megahubs regional ranking.


******
For more business insights, check out the latest edition of Business Chief Middle East & Africa and be sure to follow us on LinkedIn and Twitter.
You may also be interested in the Business Chief US & Canada website.
******
BizClik is a global provider of B2B digital media platforms that cover executive communities for CEOs, CFOs and CMOs, as well as leaders in Sustainability, Procurement & Supply Chain, Technology & AI, Cyber, FinTech & InsurTech. We also cover industries including Manufacturing, Mining, Energy, EV, Construction, Healthcare and Food & Drink.
BizClik, based in London, Dubai and New York, offers services such as content creation, advertising and sponsorship solutions, webinars and events.