Top 10 airlines in Asia for excellent customer satisfaction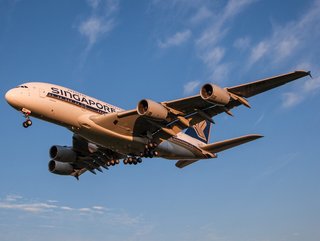 Business Chief Magazine considers some of the best airlines operating in Asian regions, with a clear commitment to customer comfort and service.
Skytrax has released its official World Airline Awards list for 2023, with the top performing airlines in Asia making the list
Airline review website Skytrax, has released its 2023 World Airline Awards for the 23rd year running. The results see some of the best airlines across Asia ranking top of the list, with Singapore Airlines topping the list as the best airline for the fifth time. In fact, Asian airlines take six of the top 10 slots in the global Skytrax survey.
The list includes categories like 'Cleanest Airline' and 'Best Cabin Crew,' with the awards themselves chosen by customers. More than 325 airlines were included in the survey results.
Business Chief Magazine has rounded up the Top 10 Airlines in Asia from that list, renowned for their best-in-class customer satisfaction and general in-flight experience.
A joint venture between Tata Sons and Singapore Airlines, Vistara commenced operations in 2015 and quickly established itself as a top airline in the region. It is based in India and South Asia and holds a 8.7% share of the domestic carrier market (as of April 2023).
The Skytrax awards again named it winner of the Best Airline in India/South Asia award, as well as the Best Airline Staff Service award for the region. According to the list, it is currently ranked 16th in the world.
However, in February 2023, Air India CEO Campbell Wilson announced that the Vistara Airlines brand would be dropped and merged later in 2023.
Continuously topping the global ratings as World's Best Regional Airline is repeat winner Bangkok Airways, having taken first place for the seventh consecutive year. It is a regional airline based in Thailand's capital city, operating services to destinations in Thailand, Cambodia, Hong Kong, Laos, Maldives, Myanmar, Singapore, and Vietnam.
The company was founded 55 years ago originally flying cargo flights and has now emerged as one of Thailand's best airlines in terms of quality service and soft products. It prides itself on being fully committed to its safety measures and customers.
Hainan Airlines Co., Ltd. is an airline headquartered in Haikou, Hainan, People's Republic of China. It was named the Best Airline in the country for the 12th time, as well as receiving the Best Airline Staff in China award, as part of Skytrax's awards.
The company was established in 1993 and has seven bases in China with routes spanning worldwide. In total, the airline has opened up almost 500 domestic and international flight routes, reaching almost 100 destinations.
Japan Airlines has been ranked fifth best airline in the world, according to Skytrax, as well as winning first place for the World's Best Economy Class as well as the award for the World's Best Economy Class Seat. The airline continues to be very popular across Asia and is consistently ranked highly, as it was also named a five star airline by Skytrax in 2018 and 2019.
Founded in 1951, it became Japan's first international airline. It now connects more than 349 airports in 54 countries and regions and is well-known for its hospitality, ranking 10th for Best Cabin Staff.
EVA Airways is one of the two largest airlines of Taiwan and operates both passenger and dedicated cargo services to more than 40 international destinations in Asia, Australia, Europe and North America.
The airline is one of the two largest airlines of Taiwan, operating passenger and dedicated cargo services to over 40 international destinations in Asia, Australia, Europe, and North America. It is celebrated for its fun and cheerful environment on its aircrafts with brightly painted livery and more than 100 inflight service items.
Garuda Indonesia is the flag carrier of Indonesia and the second-largest airline of the country, operating flights to a number of destinations across Asia, Europe, and Australia. It is the only Indonesian airline that flies to European airspace.
Garuda Indonesia was recognised with a top prize after being voted as having the World's Best Cabin Staff, which is the sixth time it has achieved success in this category. The company consistently wins customer experience awards, including 5-Star Airline since 2014, Top 10 Airline and becoming the only airline in the world capable of achieving the title of The World's Best Cabin Crew for five consecutive years.
Korean Air is one of the world's top 20 airlines with its global hub at Incheon International Airport. It serves 120 cities in 43 countries across five continents, with over 20,000 professional employees.
The airline has ranked 10th for world's best airline, according to Skytrax, as well as ranking ninth for world's cleanest airline and consistently ranks highly year-after-year. In addition to its clean aircrafts, the company has staunch values of safety and customer satisfaction, with a commitment to excellent customer service.
Cathay Pacific is the flag carrier of Hong Kong and flies to over 200 destinations. The airline has a notable achievement in 2023 as it was judged, via the Skytrax report, as providing the World's Best Inflight Entertainment for the very first time. In addition, it ranked eighth in the world for best airline, as well as seventh for both the World's Best Staff and World's Cleanest Airline awards.
The company has always consistently ranked highly concerning customer satisfaction, but also recently received Cargo Airline of the Year award in at the 49th Annual Airline Industry Achievement Awards produced by Air Transport World (ATW).
ANA All Nippon Airways is a Japanese airline operating services to both domestic and international destinations. It claimed third place in the global Skytrax global ranking, repeating its earlier successes by also winning awards for the World's Best Airport Services and first place for the World's Cleanest Airline.
Consistently regarded for its high service for a number of years, the company has been awarded a 5-Star rating every year since 2013 from Skytrax – the only Japanese airline to win nine years in a row.
ANA is a company dedicated to continued expansion. In June 2023, according to Reuters, the company announced that All Nippon Airways hopes to introduce both short-haul and medium-haul aircraft to its fleet by 2030, especially the Boeing 787.
Singapore Airlines has been named World's Best Airline at the 2023 World Airline Awards. The airline has dominated the First Class travel awards, having won for the World's Best First Class, the World's Best First Class Seat, the World's Best First Class Comfort Amenities, in addition to taking top position as the Best Airline in Asia.
The company is the flag carrier of the Republic of Singapore with its hub located at Singapore Changi Airport. Ranked as a 5-star airline by Skytrax for the past three decades, it has also been ranked as the world's best airline a total of five times, in part due to its comfortable and spacious cabin.
It was the first to put the Airbus A380, the world's largest passenger aircraft, as well as the Boeing 787-10 into service and is the only operator of the ultra long-range (ULR) version of the Airbus A350–900. It is well-known for being an efficient, decisive and convenient airline.